mytest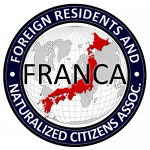 UPDATES ON TWITTER: arudoudebito
DEBITO.ORG PODCASTS on iTunes, subscribe free
As part two to yesterday's excerpt, here's how Richard Cory managed to save one of his children from a cheating, insane, abusive mom — by simply abducting her. Too bad for the other two. Godspeed. Arudou Debito in transit
THE ZEIT GIST
Behind the facade of family law
Having been reunited with his daughter, Richard Cory faces a tougher battle for custody of his sons
By Richard Cory
The Japan Times Tuesday, Sept. 28, 2010
(excerpt): Look at my case (and what the judge wrote in her custody ruling in July). My wife had admitted to the following:
• More than three years of ongoing adultery ("The reason for the breakup of the marriage was the respondent's adultery"); Giving large sums of money (¥7.7 million) to her lover to help him pay off his gambling debt ("Respondent lent a large sum of money to her colleague");
• Taking my children on dates to bet on horse racing;
• Being currently on medication for various disorders ("Respondent became mentally ill and started seeing a doctor in or around January 2010 and worried about her insufficient communication with the children");
• Physically abusing her own spouse and children ("Respondent attacked petitioner . . . and used physical power that cannot be justified as discipline against the children").
Her own daughter fled from her after being abducted, and then testified against her. Moreover, my wife did not even petition for custody of the children until four months after I filed for divorce and custody. I even submitted a video showing my wife with not one of the bruises or injuries she claimed to have sustained the day before the video was taken. And we even had eyewitness testimony of her trying to injure herself. Could my case be any stronger?
Nevertheless, when the judge awarded me physical custody of my daughter, she also awarded physical custody of the boys to their mother. The reason: "There's no big problem (with the boys staying where they are)."
Based on such reasoning, you can bet the bank that this judge would have awarded custody of all three children to my wife had I not been able to rescue one. And the judge would probably have given me custody of them all had they all been able to get free.
Japan's family court is simply a facade designed to make an unevolved system appear civilized.
Let's not kid ourselves. In Japan, "possession of the children" trumps the "best interests of the children" every time, particularly when the "best interests of the children" are never even addressed. And when you have a country that is pouring great sums of money into a system that shuffles children off to hidden locations whenever a parent makes an unverified DV claim, the state, in essence, becomes complicit in the abduction of the children…
Full article at http://search.japantimes.co.jp/cgi-bin/fl20100928zg.html