mytest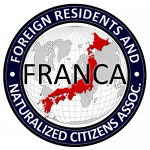 UPDATES ON TWITTER: arudoudebito
DEBITO.ORG PODCASTS on iTunes, subscribe free
Hi Blog.  Here's a very interesting and nuanced article about differing treatment of sports figures in the media:  Ichiro in the US vs. Hakuho in Japan.  Excerpt follows.  Worth a read during the holidays.  Debito back in Sapporo
The Japan Times Sunday, Oct. 3, 2010
MEDIA MIX by Philip Brasor
Media racism: How unsportsmanlike
http://search.japantimes.co.jp/cgi-bin/fd20101003pb.html
Local favoritism is built into organized sports. At the macro level you have whole countries rooting for national teams at the Olympics or the World Cup. At the micro level you have fans cheering a hometown boy who plays for a team far away. By the same token, nationalistic fans denigrate opposing countries' players in international tournaments, while athletes from outside a locality may not receive the same level of local enthusiasm as those who grew up there.
In its Sept. 30 issue, Shukan Shincho attempted to build a story on two recent events: Hakuho's breaking of Chiyonofuji's record for consecutive sumo victories, and Ichiro Suzuki's milestone 3,500th hit as a professional baseball player. That these events occurred within 24 hours of each other was irresistible, and Shincho wanted to connect them in a way that was guaranteed to attract attention. The headline of the article was, "Ichiro's and Hakuho's racism problem."
Both athletes are strangers in foreign lands; or, at least, they started that way. Ichiro has been an outfielder for the Seattle Mariners in the United States since he entered the Major Leagues in 2001 after nine years playing in Japan's Pacific League, and he has consistently been one of the game's best hitters in both countries. Hakuho was born and raised in Mongolia, and is now the sole yokozuna (grand champion) in what is an ancient and traditional Japanese sport. Shincho's point is that because both are "foreigners," they do not receive the same attention and respect from the media and the public in their respective countries as native athletes, despite the enormity of their achievements.
Shincho claims that Ichiro's 3,500th hit, a landmark that very few players in the history of the major leagues have reached, was virtually ignored by the American press. The reason, according to the magazine, is that Ichiro compiled this record in two countries, and Americans don't take Japanese baseball seriously. To support this theory, the reporter quotes Japanese sports writers and baseball players who make the case that Ichiro's talent is superior to that of the vast majority of currently active American baseball players.
As proof that Americans don't evaluate Japanese players equally, the opinion of retired major leaguer Pete Rose is cited…
Rest at http://search.japantimes.co.jp/cgi-bin/fd20101003pb.html