mytest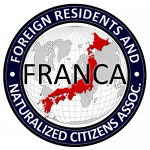 UPDATES ON TWITTER: arudoudebito
DEBITO.ORG PODCASTS on iTunes, subscribe free
Hi Blog.  Currently at JALT, so a quick one for today.  In the spirit of education in Japan, here's an article from Times Higher Education talking about the pull for and push against importing students to fill spaces in Japan's universities.  Funny they should want more NJ academics — they should give them better jobs.  But after more than a century of  "Academic Apartheid", not likely.  Arudou Debito
////////////////////////////////////////
Japan's open-door policy hinges on an attitude shift
Times Higher Education 14 October 2010, Courtesy of DK
Entrenched ideas hinder drive to attract more foreign students and staff, writes Michael Fitzpatrick
http://www.timeshighereducation.co.uk/story.asp?sectioncode=26&storycode=413828&c=1
Japan's move to open its doors wider to foreign students and academics has come up against entrenched practices, budget cuts and a general ambivalence towards true "internationalisation".
Frequently used as an empty slogan in the expansive years of Japan's economic growth, internationalisation has once more been chosen as a watchword by the government – this time as the foundation for attempts to revive the country's moribund education system.
With only two of its institutions appearing in the top 100 of the Times Higher Education World University Rankings 2010-11, Japan's standing has been adversely affected by a dearth of international students and scholars.
In an attempt to address the issue, the Ministry of Education last year introduced the "Global 30" project, which has set a target for more than 130 undergraduate and graduate courses to be conducted entirely in English by April 2013.
But in the wake of cuts to public spending, the ambitious plan to involve 30 colleges has been whittled down to 13 institutions seen as future "global education hubs".
As part of the same initiative, Japan has also set a target to increase the number of international students in the country to 300,000 by 2020 from the current figure of 130,000.
From a pot of ¥3.2 billion (£24 million), selected universities will receive ¥200 million to ¥400 million per annum over the next five years to recruit students and lecturers and to help with additional administrative costs.
Participating universities are expected to use these funds to recruit between 3,000 and 8,000 international students.
The scheme also aims to encourage universities to hire more overseas lecturers to teach the new courses. Currently only 3.5 per cent of tutors in Japanese universities are foreigners, and most of these are engaged in teaching English.
Japan is not alone in Asia in its determination to increase the number of foreign students and faculty. China, which has long been one of the world's largest exporters of students, is pursuing a similar strategy, with its "C9 consortium" of nine research universities tasked with attracting 10 per cent of undergraduate students from other countries.
The Chinese government has made funding available to increase the number of courses taught in English to help participating universities achieve this goal.
In Japan, however, progress has so far been limited, according to Paul Snowden, dean of the School of International Liberal Studies at Waseda University in Tokyo.
"The effort to attract more foreign students is stepping up faster than the effort to attract more faculty," said Professor Snowden, a Briton who grew up in Essex and is the first foreign dean at a Japanese university.
"Commensurate attempts to attract foreign faculty are not generally made. Waseda as a whole, with its eyes on rising in the world rankings, recognises the principle, but has not yet put it into sufficient practice."
Island mentality
There are many factors contributing to the formidable barriers that prevent universities beefing up their roster of foreign staff, Professor Snowden said.
State universities do little to help foreign faculty achieve tenure, and recruitment ads are often posted only in Japanese and on obscure government websites. There is also a general reluctance to hire foreigners, as Japanese universities either prefer very long-term commitments or offer only "guest-style" short contracts.
"Attitudes have long been against foreign recruitment, and that needs to change," Professor Snowden said.
He said it is common to encounter the view: "We'll only take foreigners of Nobel prize standard – otherwise why should we deprive Japanese people of jobs?"
So far, the recipients of Global 30 funding have all been elite universities.
However, smaller colleges that see the educational merits of international liberal arts-type courses are also introducing foreign students to their own campuses and encouraging – or even making compulsory – a period of overseas study for their home students.
With initiatives of this kind running in parallel to the government-sponsored project, "even though the figure of 300,000 is unlikely to be reached, at least numbers will rise", Professor Snowden said.
ENDS