mytest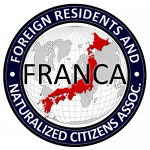 UPDATES ON TWITTER: arudoudebito
DEBITO.ORG PODCASTS on iTunes, subscribe free
Hi Blog.  I just finished a first draft of an update of the Hokkaido chapter in a famous travel guidebook (tell you more later after it hits the press), and thought I'd tell you what I noticed:
Japan is becoming surprisingly attractive for tourism.  One thing I've seen when traveling overseas is just how surprisingly expensive things are — like, say, dining out.  Inflation, Euro-currency-inflation, tips and service charges of ten to twenty percent, etc. have made eating in a sit-down restaurant a rather unattractive option (when traveling I usually self-cater, visiting overseas supermarkets where things are far cheaper).
In contrast, Japan's currency sans inflation, a stable tax regime, and deflationary prices in many sectors have ultimately kept prices the same while they gradually rise overseas. After all these years of hearing about Japan as "the place where you goggle at hundred-dollar department store melons", it's finally reached a point where generally speaking, it's now become cheaper in Japan.  While travel costs seem about the same (if not slightly higher in some cases due to fuel-cost-appreciation), once you get here, you're able to predict costs, stick to budgets, and pay comparatively less without hidden fees creeping in.
Then look at Hokkaido, which is becoming a bargain destination.  It's possible to get a relatively cheap flight up here (20,000-30,000 yen RT) if you plan accordingly and time it right.  Then once here (especially if you get a package tour subsidized by the Hokkaido government to include a few nights in a hotel), tourists make out.  As far as this guidebook went, just about every hotel I checked had reduced their rates (compared to the previous edition) substantially — some by half! Making them substantially cheaper than comparable hotels I saw overseas.  Further, dining out is very cheap (in Sapporo Susukino, for example, you can get a 2-hour tabe-nomi-houdai all you can eat and drink for about 3500 yen).  I can see why tourism is booming up here.  Good.  We're no longer the poorest prefecture, IIRC.
That said, any economy increasingly being powered by tourism suffers from two major flaws:  1) a fickle market, and 2) residents may be enjoying an income, but in general the reason why things are getting cheaper here are because people are making less money themselves.  As they say:  Nice place to visit.  Wouldn't want to live here.  Because the resident economy and the higher-income tourist economy is by nature fundamentally different in its buying and spending power.
I'm not speaking as an expert in any of these fields.  I just thought I'd comment on something I've observed over the past couple of days and open up the blog to discussion.  Anyone else noticing these trends?  Arudou Debito