mytest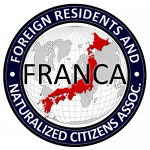 UPDATES ON TWITTER: arudoudebito
DEBITO.ORG PODCASTS now on iTunes, subscribe free
Hi Blog.  Dovetailing with yesterday's post on NJ's treatment at unemployment agency Hello Work, here's more on how weak NJ's position can be when they ARE hired, in this case by Eikaiwa company Gaba, who says their NJ staff aren't covered by Japanese labor laws. Arudou Debito
///////////////////////////////////////////////
THE JAPAN TIMES Tuesday, Oct. 19, 2010
THE ZEIT GIST
Gaba teachers challenge 'contractor' status
Union fears employment model could mark first step on slippery slope for eikaiwa firms
By JAMES McCROSTIE, courtesy of the author
Instructors first formed a union in September 2007 and, according to union members, met with company representatives for talks. However, managers always refused to enter into serious negotiations, arguing the instructors were not employees and, as itaku — independent contractors — weren't covered by Japanese labor laws.
Determining who qualifies as an employee and who can be classed as an independent contractor isn't always clear. However, the method in which workers are scheduled and their place of work are important considerations…
In its financial report, the company argues that because it doesn't designate working time or location and doesn't give specific instructions for lesson content, it considers its instructors to be independent contractors…
Japan's Statistics Bureau's annual Labor Force Survey shows the number of nonregular workers has increased steadily since 1999, after the Japanese government started relaxing regulations to make it easier for companies to hire workers outside their regular employment system. In 1999, 25.6 percent of Japan's labor force was classified as nonregular. By 2009 the figure had increased to 33.7 percent.
Employing instructors as independent contractors allows Gaba to reduce labor costs… Combs warns that instructors at other schools may also face being shifted to independent contractor status in the future.
"Gaba lowers the bar on the entire industry, and it will tempt other companies to try the same thing," he says.
Ringin agrees that the stakes are high in the union's battle with Gaba over the individual contractor issue.
"If Gaba gets away with using the itaku system, Berlitz and the other chains would be crazy not to follow."
Rest at http://search.japantimes.co.jp/cgi-bin/fl20101019zg.html
ENDS