mytest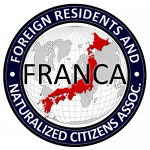 UPDATES ON TWITTER: arudoudebito
DEBITO.ORG PODCASTS on iTunes, subscribe free
Hi Blog. This will no doubt be put into the "shake your head in disbelief at Debito's stubbornness" file by some, but here goes:
Last Tuesday my Japanese passport expired. Yes, it's been more than ten years since I became a Japanese citizen. What that means to me is a topic for another blog entry someday. But what happens every time I go in to the Foreign Ministry's Passport Renewal Office happened again like clockwork — it's becoming a MOFA tradition.
So I went in on Tuesday and filled out my application as per normal (answer all the "you better say no" questions, mostly along the line of "are you a terrorist or criminal?", correctly), and got all checked as normal: current passport (MOFA will later give it back cancelled, unlike, for example, international driver licenses issued in Japan), juuminhyou, koseki touhon (these were actually not necessary if the passport is still valid, which it was, darn it), and mug shot.
But as is traditional, we got into a dispute about how to spell my name.
Clerk: "You have to spell it in Hepburn Style. That means ARUDO or ARUDOH, not ARUDOU."
I pointed to the passport and said that ARUDOU is how it has always been spelled. "And if you check your records, you will see we have had this discussion before, both in 2000 when you first issued me a passport, and in 2007 when my name was changed legally to ARUDOU DEBITO after my divorce."
She flipped over the application to the back where I had filled out a new special section (once a separate sheet, now as of June 2009 part of the application form) for irregular and foreign spellings/renderings. "Here it is spelled as you want it. ARUDOU DEBITO. But on the obverse of this application you must spell it ARUDO. That's Hepburn Style. For our records. That is how we officially convert Japanese script into Romaji." She pointed to the list of complete official transliterations for every set of kana possible in Japanese.
Me:  "I don't think you know just how flawed the Hepburn System can be, ma'am.  You still have old spellings like Honma rendered as HOMMA. That will not be read "hon-ma" by anyone who does not understand Japanese. I had a friend by the name of Monma who was constantly annoyed because Customs read her name MOMMA. I think you ought to consider allowing more flexibility in Romajinization. That would include me."
She reiterated that these were the rules and would I not just cross out the U on my last name for the MOFA's recordkeeping purposes?
"That's fine," I said, "but I don't care about your records. My name is spelled ARUDOU.  Always has been.  I will determine my own identity, thank you very much."
She called over someone more senior who handled me for the rest of the day, a very friendly but persistent old man who reiterated the drill about how names were supposed to be spelled.
I told him I wasn't going to be told how to spell my own name. Especially when it's in my own native language. "I've had bureaucrats try to correct me on the stroke order of how I write a number 5.  That's pretty arrogant.  I know how to write a number 5. I learned it as a native in my schooldays. If you want to correct my stroke order of a 五 in kanji, then fine. But I will not allow bureaucratic cultural insensitivity and arrogance to dictate how I should use the Roman alphabet to alphabetize my own name."
Mr. Senior said, "But you see, it will come out as you want on the passport thanks to the way you wrote it on the back. ARUDOU. Is there any possible damage that could be done just by deleting that U at the end having it entered in our records properly as ARUDO?"
"Yes. ARUDO is not me. ARUDOU is. I have had many years of dealing with alternate katakanizations of my original names ARUDOUINKURU DEBITTO — so much so that it was difficult to track my nenkin records down. No thanks. It is ARUDOU on my passport now, and I will always have it rendered as ARUDOU in any records of me as such.
"I don't think you understand just how critical this is to my identity.   Unlike most people, I chose my name.  It is me.  My choice was after a lot of time spent living in Japan, qualifying to be a citizen, and going through a rigorous test to become Japanese.   A name is the most important possession a person can have. I will not bend on this. I didn't in 2000 or 2007. I won't now."
Mr. Senior went back behind the counter and shortly thereafter came out with a frown. He said:
"If you don't cross this U off your name, I regret to inform you that we will not be able to accept or process your application."
I gave him the stare I gave the camera for my passport picture (which does not allow smiles).

Only without the Mona Lisa upturned corners of the mouth. And held it.  For quite some time.  And said, "You would deny me my right to travel overseas just because of a letter U? Who do you think you are?
"You accepted my spelling as ARUDOU twice before. Now you will again. Check your records. Back in 2000, I went into the back room with one of your supervisors and handwrote a moushitatesho, which said that if there were any problems arising from the extra U on my name, that I would take full responsibility. Go on. Check.
"If you can find any document where I wrote my name as ARUDO in the past, then I will oblige. Otherwise you will. Because you did before. Now check."
He did.
About a half hour later (I played a lot of Bejewelled on my iPod), he came back and offered me a deep bow.
"We found your moushitatesho in our records.  It is as you say.  We will accept your application as is. And we apologize for the delay and hassle."
"I understand.  But don't you think it's time for you to relax your rules now that there are more international and multicultural Japanese citizens with more individual name spellings?  Would it really break your computer to render us as we would like to be rendered, within reason?"
Mr. Senior:  "I will pass your case onto the relevant authorities for consideration."
"Thanks very much.  But will I have to go through this every ten years?"
"Hopefully not.  But in a decade I'm not sure I'll still be here.  I'm getting grey, as you can see."
"I'm sure customers like me aren't helping with the grey hairs."
We shared a laugh and eventually parted on very good terms.  Me especially, because I like being listened to (and I like winning arguments, of course).  But I really feel as though he finally came round to understanding why I was being so goddamn stubborn.  It only took about two hours.
I still think it's about time for the GOJ to loosen its top button a bit and allow for some flexibility in names.  We've finally gotten some degree of breathing space in what constitutes a "Japanese name" after naturalization.  We've even gotten some flexibility in how a name is rendered on a passport.  Now let's hope that we can at least have some wriggle room regarding the almighty Hepburn System.  The Monmas of the world who don't like to be made into mothers (not to mention the 大岡s, who have to live with OOKA (ooka ooka ooka shaka, hooked on a feeling!) or OHOKA (おまえ、アホか?)) I think would sincerely appreciate that.  What's the point of forcing people to render their names into a system that people can't read properly?  ArudoU Debito
ENDS