mytest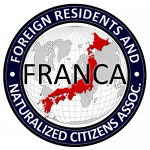 UPDATES ON TWITTER: arudoudebito
DEBITO.ORG PODCASTS now on iTunes, subscribe free
Hi Blog.  The latest in a series of tragedies through child abductions by Japanese because Japan's laws and Family Court do not prevent them (more at crnjapan.net):  The tragedy is clearly not only that of children being deprived of a parent.  On November 19, a Left-Behind Parent deprived himself of his life.  As reports the French Embassy in French and Japanese on November 24.  English translation first, then official texts from the Embassy.
We've had government after government denouncing this practice, GOJ, as the French Embassy puts it so eruditely below.  How much longer must it go on?  Arudou Debito
/////////////////////////////////////////////
35 Year – old French Father kills self after loss of children in Japan.
Ambassade de France au Japon, November 24, 2010
http://www.ambafrance-jp.org/
Translation to English, courtesy of crnjapan.net
http://crnjapan.net/The_Japan_Childrens_Rights_Network/itn-fdksij.html
Our compatriot Arnaud Simon killed himself Friday, November 19. The French teacher in Tokyo, he was 35 years old and lived in Japan since 2006.
Separated from his wife since last March, he was the father of a boy of 20 months he had sought unsuccessfully to gain custody. Our community is in mourning and I present on behalf of all our condolences to his family and loved ones.
Nobody can speak with certainty about the reasons why a man so young to commit an act so terrible. Mr. Simon, however, had recently expressed to the consular section of our embassy in Tokyo of its difficulties to meet his son and it is very likely that the separation from her child was a determining factor. This reminds us all if need be suffering fathers of the 32 French and two hundred other cases identified by consular authorities as being deprived of because of their parental rights.
It is clear that our words and deeds are little face a dramatic situation, but I wanted to remind the determined action of the French authorities and the Embassy in connection with its German partners, American, Australian, Belgian, British, Canadian, Colombian, Spanish, Hungarian, Italian and New Zealand calling on Japan to ratify the Hague Convention on Civil Aspects of International Child Abduction and expedite a review of individual records to find appropriate solutions where they are possible, depending on circumstances.
It is the interests of children, that nobody has the right to deprive one of their parents. It is also to take into account the suffering of the fathers we have today is a tragic event.
ENDS
/////////////////////////////////////////////////
ORIGINAL FRENCH
Décès de M. Arnaud Simon – Message de condoléances de l'Ambassadeur
Ambassade de France au Japon, 24 novembre 2010
http://www.ambafrance-jp.org/spip.php?article4220
Notre compatriote Arnaud Simon s'est donné la mort vendredi 19 novembre. Enseignant le Français à Tokyo, il était âgé de 35 ans et vivait au Japon depuis 2006.
Séparé de sa femme depuis mars dernier, il était père d'un petit garçon de 20 mois dont il avait cherché en vain à obtenir la garde. Notre communauté est en deuil et je présente en son nom toutes nos condoléances à sa famille et à ses proches.
Personne ne peut se prononcer avec certitude quant aux raisons qui ont poussé un homme aussi jeune à commettre un geste aussi terrible. M. Simon avait toutefois fait part récemment à la section consulaire de notre ambassade à Tokyo des difficultés qu'il éprouvait pour rencontrer son fils et il est très probable que la séparation d'avec son enfant a été un des facteurs déterminants. Ceci nous rappelle à tous s'il en était besoin la souffrance des 32 pères français et des deux cents autres cas recensés par les autorités consulaires comme étant privés de fait de leurs droits parentaux.
Il est bien évident que nos paroles et nos actes sont peu de choses face à une situation aussi dramatique, mais je tenais à rappeler l'action déterminée des autorités françaises et de cette Ambassade en lien avec ses partenaires allemands, américains, australiens, belges, britanniques, canadiens, colombiens, espagnols, hongrois, italiens et néo-zélandais pour demander au Japon de ratifier la Convention de La Haye sur les aspects civils de l'enlèvement international d'enfants et procéder rapidement à un examen individuel des dossiers afin de trouver des solutions appropriées là où elles sont possibles, en fonction des circonstances.
Il s'agit de l'intérêt des enfants, que personne n'a le droit de priver de l'un de leurs parents. Il s'agit également de prendre en compte la souffrance des pères dont nous avons aujourd'hui une tragique manifestation.
Service d'Information et de Communication (24 novembre)
ENDS
/////////////////////////////////////////////////
OFFICIAL JAPANESE VERSION
アルノー・シモン氏の訃報 に対する 駐日フランス大使のお悔やみ
在日フランス大使館
http://www.ambafrance-jp.org/spip.php?article4221
私たちの同朋であるアルノー・シモン氏が11月19日(金)、自ら命を絶ちました。享年35歳、2006年から日本に滞在され、東京でフランス語教師をしていらっしゃいました。
シモン氏には生後20ヶ月の男の子がおり、本年3月のパートナーとの別離以来、親権を得ようと努力しましたがかなえられませんでした。フランス人コミュニティーを代表して、ご親族の皆様方に深い哀悼の意を表します。
若くしてこれほどまでに恐ろしい行為に及んだ理由について、確信を持って断言できる人は誰もいません。しかしシモン氏は最近、ご子息との面会が非常に難しい旨、当館の領事部に訴えており、お子さんとの別離が決定的な原因のひとつである可能性は非常に高いと言えます。このことは、同じような境遇にある32人のフランス人の父親たちや、世界中の領事関係部局が把握している限り約200名存在する、親としての権利を行使できていない方々の苦悩を、私たちに想起させます。
これだけの悲劇に対して私たちが発言や行動をもってできることは限られています。しかしフランス当局および当館は、ドイツ、アメリカ、オーストラリア、ベルギー、イギリス、カナダ、コロンビア、スペイン、ハンガリー、イタリア、そしてニュージーランドと共に、日本国に対し、国際的な子の奪取の民事面に関するハーグ条約を批准し、早急に個々の案件を検討に付し、可能な場合には、それぞれの置かれた状況に即した適切な解決法を見出すよう、断固として要請しております旨、ここに改めて確認致します。
焦点となっているのは子供たちの利益であり、片方の親との接触を妨げる権利は誰にもありません。また、この悲劇的な例が物語るように、父親たちの苦悩も考慮しなければならないのです。
Service d'Information et de Communication (11月24日)
ENDS