mytest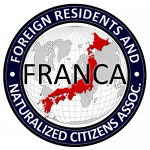 UPDATES ON TWITTER: arudoudebito
DEBITO.ORG PODCASTS now on iTunes, subscribe free
Hi Blog.  Here's a really good article from the WSJ which reports a lot of things that Debito.org has been saying for many years now (categories here and here).  Glad to see it gaining traction even domestically.  Arudou Debito
///////////////////////////////////////////////
Group Appeals for Overhaul of Japanese Immigration
Wall Street Journal NOVEMBER 24, 2010, courtesy of KC
By MARIKO SANCHANTA
http://online.wsj.com/article/SB10001424052748704526504575634151044954866.html?mod=WSJASIA_hpp_SecondTopStories
TOKYO—A powerful group of politicians, academics and business leaders is set to launch an unusual campaign to urge Japan to pry open its doors to foreigners, saying the country's survival hinges on revamping its immigration policy.
Japan has one of the most restrictive immigration policies in the world, and the debate over whether to allow more foreigners to settle in the country has long been a contentious, politically charged issue for the nation. But recently, calls to allow more foreign workers to enter Japan have become louder, as the aging population continues to shrink and the country's competitiveness and economic growth pales in comparison with its neighbor to the west: China. A minuscule 1.7% of the overall Japanese population are foreigners, compared with 6.8% in the United Kingdom and 21.4% in Switzerland, according to the OECD.
Courtesy WSJ
The 87-member policy council of the Japan Forum of International Relations, a powerful nonprofit research foundation, will on Thursday launch a half-page advertisement in the country's leading newspapers, urging Japan to rethink its immigration policy. They also submitted their policy recommendations to Naoto Kan, the country's prime minister.
"If Japan wants to survive in a globalized world economy and to advance her integration with the burgeoning East Asian economy, she essentially has no other choice but to accept foreign migrants," the advertisement says.
The policy council has issued several recommendations, including allowing more skilled workers to enter the labor market, particularly in industries where there are shortages of domestic workers, such as construction and the auto industry. Under economic-partnership agreements with Indonesia and the Philippines, Tokyo has allowed nurses and nursing-care specialists from these countries to enter Japan, but applicants are subjected to a grueling test in Japanese that only three people have passed. The council says these tests have to be made easier.
"Foreign employment may create employment for the Japanese—it's bridging Japan with the rest of the world," said Yasushi Iguchi, a professor at Kwansei Gakuin University and a member of the policy council.
Despite Japan's stance that it doesn't accept unskilled foreign workers, these days, Chinese cashiers are a common sight at Tokyo's ubiquitous convenience stores; South Asian clerks are becoming more plentiful at supermarkets and on construction sites. Their ability to work in these positions is often thanks to numerous loopholes in Japan's immigration policy, which allows students studying in Japan to work a certain number of hours a week. The country also has a technical internship program that allows younger workers to come into Japan and work as a "trainee" for a year, though this has been maligned as a cheap way to exploit foreign workers and pay them menial wages.
Mr. Kan's government has said it wants to double the number of high-skilled foreign workers as part of its strategy to revive Japan in its growth strategy report compiled in June. The government is eyeing the introduction of a points-based system, in which it gives favored immigration treatment to foreigners depending on their past careers, accomplishments and expertise. The government also aims to increase the number of foreign students to 300,000 through initiatives such as allowing them to accept credits earned in foreign colleges and accepting more foreign teachers.
But this doesn't mean more foreigners will necessarily want to come to Japan: in 2009, the number of foreigners who live in Japan fell for the first time in nearly half a century. Only one group bucked the trend: the Chinese, one of the few minority groups to increase its presence last year. Chinese nationals now make up nearly a third of Japan's foreign population.
"If we stop discussing this and stop reforming, our system will be inadequate to cope with the realities," said Mr. Iguchi. "In rural areas, we can't maintain local industries—it will increase our competitiveness."
ENDS