mytest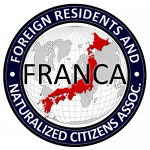 UPDATES ON TWITTER: arudoudebito
DEBITO.ORG PODCASTS on iTunes, subscribe free
Hi Blog.  In between speeches today, and a quick visit to the Diet as well, so let me just put this article up for commentary.  Another insightful one from David McNeill.  Arudou Debito
///////////////////////////////////////
PERSPECTIVES
David McNeill
Japan Inc. needs to loosen up
(Mainichi Japan) November 27, 2010, courtesy JK
http://mdn.mainichi.jp/perspectives/news/20101127p2a00m0na002000c.html
I've talked about Japan's reluctance to embrace mass immigration in this column before. Here's something else to consider: Japan's boardrooms are still almost completely devoid of foreigners — and females.
Women make up just 1.2 percent of top Japanese executives, according to business publisher Toyo Keizai; gaijin board members on Japan's roughly 4,000 listed companies are as rare as hens' teeth.
The exception is a handful of troubled giants, notably Sony Corp., which made Welshman Howard Stringer its chairman and CEO in 2005, and Nissan Motor Co., where Brazilian Carlos Ghosn has been in charge for over a decade.
That lack of diversity worries some bosses. Last year the Japan Association of Corporate Executives published the results of a two-year survey that called on its members to revolutionize boardroom practices.
"Japanese firms are terribly behind in accepting diversity," said association vice chairman Hasegawa Yasuchika. "They should radically transform their corporate culture to provide the same opportunities to employees all around the world."
Easier said than done, perhaps. Ever since Japan's corporations began moving overseas in the 1970s, they have followed a tried and tested formula: Whatever happens in transplants and local operations abroad, control stays in the iron grip of the all-Japanese boardroom back home.
That's partly for understandable reasons: I just watched a ridiculous CNN interview with U.S. bosses, who all said the key to the future is sacking thousands of workers. Japan rightly fears that foreign managers will bring that sort of slash-and-burn model of American capitalism to this country.
But the fact is that, in the view of many, the control-freakery of large Japanese firms is damaging their own interests.
"A lot of big companies like Toyota have to deal with very complex problems, involving foreign governments, legal processes and consumers," says T. W. Kang, a South Korean national and one of the few foreigners to serve on a Japanese board.
"To think these problems can just be tackled with insiders is a mistake. An external director forces you to listen to external issues."
Would Toyota have handled its recent recall problems better if it had a few non-Japanese on its board? — It's worth thinking about.
And here's more food for thought: What about the dearth of women? One reason why Japan still lags far behind in childcare and help for working women is that there are so few female bosses or policymakers.
Most Japanese politicians and bosses are married to someone who isn't working. As one of my recent interviewees said, "They're not seeing the problem because they're not experiencing it."
I know many conservatives here are against empowering foreigners with voting because of the changes that might bring. Empowering women is even more transformational.
Perhaps that's why it hasn't been tried …
(Profile)
David McNeill writes for The Independent and Irish Times newspapers and the weekly Chronicle of Higher Education. He has been in Japan since 2000 and previously spent two years here, from 1993-95 working on a doctoral thesis. He was raised in Ireland.
ENDS