mytest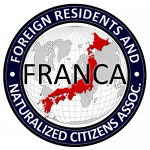 UPDATES ON TWITTER: arudoudebito
DEBITO.ORG PODCASTS now on iTunes, subscribe free
BRIEF
RACIAL PROFILING AT TOYOKO INN, HIROSAKI, AOMORI PREF: AGAIN
WHAT I DID ABOUT IT; BOYCOTT RECOMMENDED UNTIL THEY FOLLOW THE LAW
By Arudou Debito, Sapporo, Japan (debito@debito.org, https://www.debito.org)
December 2, 2007, freely forwardable
(UPDATE: As of January 12, 2008, more than a month later, no answer to my official letter of complaint (sent naiyou shoumei) from Toyoko Inn.)
=====================================
SUMMARY: Toyoko Inn (http://www.toyoko-inn.com), a high-profile nationwide chain of hotels in Japan, have a clear policy of racial profiling at their hotels. They illegally demanded a passport from the author on the basis of his race alone on November 30, 2007, reflecting their history of even illegally threatening to refuse accommodation to NJ residents unless they provide Gaijin Cards at check-in. This systematic harassment of NJ clientele is unnecessary and unlawful, especially in the face of hotels increasingly refusing all foreigners accommodation across "Yokoso" Japan. Toyoko Inn's continuing refusal to abide by the laws, despite advisements from NJ customers in the past, forces this author to conclude that NJ residents and international Japanese citizens, not to mention supporters of human rights in Japan, should take their business to hotels other than Toyoko Inn–until the chain at the national level agrees in writing to improve their services.
=====================================
BACKGROUND
I went down to Hirosaki, Aomori Prefecture last weekend for a December 1 speech at Hirosaki Gakuin University (sponsored by Professor Todd Jay Leonard) on racial discrimination in Japan (download Powerpoint presentation in Japanese at https://www.debito.org/arudounewpresentationj.ppt). After a six-hour train ride from Sapporo, I was met by my hosts at 11PM AT Hirosaki Station, who accompanied me to the neighboring Toyoko Inn (#164 O-aza Ekimae 1-1-1, Hirosaki-shi, Aomori-ken, Ph 0172-31-2045) where they had made my reservation.
At the counter, a clerk (a Ms. Ishi-oka) gave me a check-in slip. After filling out my name in Kanji, and just before I was to write out my Japanese address in Japanese, the clerk said, "May I see your passport?"
Todd and his friends looked to each other, sighed, and said to themselves, "Oh boy. Here we go…"
///////////////////////////////////////////////////////
BEING GIVEN THE THIRD DEGREE, BEYOND THE PALE
The conversation between the clerk and me proceeded something like this:
ME: Why do you need my passport?
CLERK: It's required by hotel policy and by Japanese law.
ME: Let me see the laws.
CLERK: (producing a countertop stand with the text of the hotel request for passports in English, Korean, and Chinese) Japanese law requires that all foreigners at check in–
(see the letter of the law yourself–and download it–at https://www.debito.org/whattodoif.html#refusedhotel)
ME: Is there a Japanese version? (She pointed to the Japanese she had been reading from on the back of the stand.) Right, so as you can see here, it requires passports from people "without addresses in Japan". I have an address in Japan, but you asked me before I even had a chance to write it.
CLERK: We have a policy of asking all foreigners for identification at check-in.
ME: That's illegal. You can only ask tourists for ID. Or can't you read the law in Japanese here? Also, how do you even know I am a foreigner?
CLERK: Because you wrote your name in Katakana–
ME: (displaying the check-in slip) I wrote my name in Kanji. Can't you see?
CLERK: (taking a closer look and uttering a demurrer)
ME: I am a Japanese citizen. I do not have to show you a passport or any other form of ID.
CLERK: Do you have a driver licence to prove that?
ME: Do you require driver licences from other Japanese at check-in?
CLERK: It's just that we have a policy of asking for identification from foreigners.
ME: Clearly I am not getting through to you. Call your manager.
CLERK: Our manager is not here at the moment.
ME: Then get him or her on the phone. You are racially profiling me. This is racial discrimination and a violation of Japanese laws. Give me your full name, please, and the name of your manager.
CLERK: (running behind a partition) Please wait a minute.
======================
My friends and I then sat down in a connected anteroom for a glass of water and an animated discussion of the proceedings for about five minutes, before the clerk shouted down the hall that she had an answer for me.
CLERK: Our manager is too busy to come to the phone right now.
ME: Okay, then I'm not too busy to contact your headquarters (honsha), to tell them that your manager refused to discuss a serious issue of customer relations with a customer. Your full name please and your manager's full name, please.
CLERK: (running behind a partition) Please wait a minute.
A few minutes later I was on the phone with a Ms. Obara, the assistant manager of this hotel. She opened with the standard apologies. I said she should hear me out before apologizing. The issues were: 1) deciding whether or not a customer was a foreigner or not solely based on face, therefore race, 2) enforcing a law, which applied only to tourists, upon all people deemed "foreign", 3) enforcing a nonexistent law requiring proof of Japaneseness even after said customer says that he is Japanese. This was customer harassment on the basis of racial profiling, and done to an egregious and unprecedented degree in my experience at any hotel in Japan.
And given that Toyoko Inns in Sapporo have illegally required passport/Gaijin Card for reservations from NJ residents of Japan (in violation of the Hotel Management Law, Article 5, which does not permit refusals of customers on this basis), this chain's systematic policy of targeting foreigners or foreign-looking people as suspicious is unnecessary and illegal.
Not to mention the fact, of course, that the clerk personally tried to shirk her duty of connecting a customer to the manager. This was irresponsibility that should not be allowed to pass without complaint.
Ms Obara indicated she understood the issue and apologized for the poor training of her employee. She said she'd like to see me face-to-face the next day for a personal apology. I said I would be out all day the next day, arriving late back from a house party at Todd's after my speech, but would leave my meishi with keitai number at the counter should she wish to arrange a time for meeting. She said, no matter, she would wait until I got in. Then I went back to the anteroom for another hour of water and jawing with Todd and company over what had just happened.
Said they, "This has never happened to any of us before at a hotel in Japan. Why does this keep happening to you?" they said. "Never mind, we got to see Debito in action…"
////////////////////////////////////////////////////
DECEMBER 2, 2007, MIDNIGHT
ARRIVAL AT TOYOKO INN AFTER HOUSE PARTY
Todd gave a lovely house party, with booze galore plus some pretty crappy Iwate wine (which everyone got a least a half-hour's mileage of jokes out of–especially for naffly putting a squirrel on the label). So lovely I tragically got a migraine at the very end. With head throbbing, I returned to the Toyoko, got my room key, and found the manager there waiting for me, even though it was past midnight. "You needn't have waited up so long," said I. "You said you'd be late, and I wanted to meet you and apologize properly," said she.
And for the next hour, while I blinked my way through the mercury haze of migraine flashes, Ms Obara and I had a very good chat about what happened and why it shouldn't happen again. Me: "I understand the laws, but until you have confirmed that a customer–any customer regardless of nationality–has no address in Japan, you legally cannot demand identification from them. Just confirm that, ask for ID from those who don't, and we've got no issue here. But I don't appreciate this interrogation, and demand for proof that I am even a Japanese, from an obstinate clerk late at night at check-in like this. It's poor service.
Ms Obara was understanding, and tried to make an excuse that Aomori isn't used to foreigners, but I pointed out that Aomori, with its Nebuta Matsuri, and Hirosaki in particular with its castle and Sakura Matsuri, is a magnet for international clientele. She conceded the point, and the conversation turned to why I was here speaking at Hirosaki Gakuin University. She even bought one of my books, thank you very much. In the end, the conversation went on too long for her to be ingenuine in her apologies (I've found that people who just want to apologize pro forma and be done with things exhaust a conversation after ten minutes), and I was satisfied that their hotel branch would do better in future.
////////////////////////////////////////////////////
SUGGEST YOU TAKE YOUR BUSINESS ELSEWHERE ANYWAY
I am not, however, so optimistic about the Toyoko Inn chain in general. More than two years ago, as James Eriksson and Olaf Karthaus reported to The Community mailing list, Toyoko Inn Sapporo refused James's reservation if he did not present his Gaijin Card at check in (https://www.debito.org/olafongaijincarding.html). Even today, and after demands for improved service are now years old, the Toyoko Inn chain is still not treating NJ customers with the appropriate respect. Until we get a written guarantee from the chain that they are aware of the laws and will improve NJ customer treatment (and I will still be writing headquarters about this incident), I suggest that NJ customers, and their friends and supporters, take their business elsewhere.
This is part of a surge in activity in Japan these days regarding Japanese hotels–their refusal to even accept any foreign clientele whatsoever. They blame it on language barriers–the fact they can't speak English!–so Japanese lodgers only. This is illegal. I finally have enough time and information to make a full report on this, so I'll get to it within the month.
Thanks for reading this brief. Prelude to a much deeper and ever-growing problem of exclusionism in Japan.
Arudou Debito in Sapporo
December 2, 2007
ENDS
(UPDATE: As of January 12, 2007, more than a month later, no answer to my official letter of complaint (sent naiyou shoumei) from Toyoko Inn.)