mytest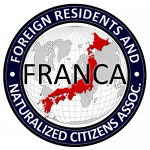 UPDATES ON TWITTER: arudoudebito
DEBITO.ORG PODCASTS now on iTunes, subscribe free
Hi Blog. Here is what Robert Shapiro, former economic adviser to President Clinton, says about the positive financial impact of new waves of immigration, in this case to the United States:
////////////////////////////////////////////////////
(Courtesy Economist.com Podcast June 23, 2010, from minute 1:44; typos mine)

Economist: Even in the best of economic times, there are concerns about the fiscal impact of immigration: How they're using services, what they're contributing in taxation… that's obviously become more of a concern given the recession. What can you tell us as far as what you know about the fiscal burden of immigration, and the fiscal benefits of immigrants?
Shapiro: Particularly in five or six states, where immigrants are highly concentrated, there's a fiscal deficit. Much of that has to do with educating children of immigrants. That's the single largest cost. But if you look at it more dynamically, immigrants tend to be aggressive about improving their conditions. Aggressive enough to leave their homeland. These are not the kinds of people who take life as it's been given to them. They try to make the best of their lives, and so you would expect to see some income gains — whether they start out as a day laborer or as an entrepreneur. The whole issue of entrepreneurship is interesting, because we find that not only do you see a lot of entrepreneurship among educated immigrants, particularly from Asia — and this has been commented on: the large volume of Silicon Valley startups that were started by immigrants, particularly from India. You see this also among undocumented immigrants, who are generally low-skilled people. Now they're different kinds of businesses they're starting. But that's entrepreneurship, whether it's a software startup, or a small corner business…
[There is] another benefit of immigration — and a fiscal benefit. And that is, immigrants — and they generally come in early working age — they work their whole lives, if they stay here their whole lives, and then they retire. That's the same as an American, except that the American working young worker has parents. Who claim social security and medicare. Immigrants come without their elderly parents, and in that sense we get a contribution to the labor force without having to pay out the benefits to the parent. When you're talking about millions of people, that's big money…
Economist:  …Is immigration responsible for holding down wages in the US, or for slow wage growth?
Shapiro: If you look at the aggregate, there is no evidence that shows that immigrants have had any depressive effect on the average wage in the United States.  However, there are winners and losers. Immigration actually appears to be responsible for gains in wages for higher-skilled Americans.  The reason for this is that you have large numbers of relatively low-skilled immigrants that allow the expansion of organizations — because they can hire more people because they are less expensive.  That expansion requires more higher-skilled people to manage it, for all the ancillary services, advance services associated with a large organization. And so it seems be associated with putting upward pressure on the wages of highly-skilled people.  It also puts downward pressure on the wages of low-skilled Americans.
EXCERPT ENDS