mytest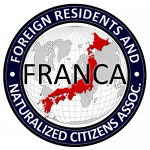 UPDATES ON TWITTER: arudoudebito
DEBITO.ORG PODCASTS on iTunes, subscribe free
Hi Blog.  Now we have fears about NJ, particularly Chinese, buying up Japanese land — particularly if it involves forests or water tables!  As submitter JK put it, "This just drips with paranoia of NJ and reeks of hypocrisy."  Or as Woody from Toy Story would put it, "Somebody's poisoned the waterhole!"  Are we now going to get "Eco" arguments now for excluding NJ? Arudou Debito
///////////////////////////////////////
Fears growing over land grabs
Foreigners buying here; Japan may be tardy overseas
The Japan Times Saturday, Dec. 18, 2010, Courtesy JK
http://search.japantimes.co.jp/cgi-bin/nn20101218f2.html
By HIROKO NAKATA
When the news first broke in June that a Hong Kong-based investor had two years earlier purchased more than 50 hectares of forest in Kucchan, near the Niseko ski resort in Hokkaido, shock waves ran through local residents.
Then in September, the Hokkaido government confirmed that several other parcels covering more than 400 hectares were also in the hands of foreign investors.
Since then, fears have been growing that foreign interests are increasingly buying up aquifers in Hokkaido.
"Water is apparently one of their targets, along with lumber. But trees have the ability to absorb carbon dioxide and sustain biodiversity," said Hideki Hirano of the Tokyo Foundation and the chief researcher behind two reports raising alarm bells about the increase in foreign ownership of Japan's forests.
Such purchases have experts worried that Japan's natural resources or even national security could be under threat. This nation has no law regulating land purchases by foreign interests and once an acquisition is made no one can infringe on the ownership, even if the land contains natural resources or is deemed crucial to national security.
With water and food security becoming a hot topic in recent years, aggressive land purchases by foreign interests are also taking place worldwide.
Many emerging economies, including China, South Korea and the United Arab Emirates, have reportedly snapped up farmland in Africa with the aim of producing crops there. Perhaps belatedly, Japan has also started investing in overseas farmland.
In Hokkaido, 29 contracts have been purchased by foreign interests, including Chinese, Australian, New Zealand and Singaporean enterprises.
It is a worrying issue not only for Hokkaido but for the rest of mountainous Japan.
Hirano said there is speculation that dozens of plots, including in Mie and Nagano prefectures, as well as on Tsushima, Amami Oshima and the Goto islands, are being targeted by Chinese and other foreign investors.
The growing sense of alarm finally prodded local governments, as well as officials in Tokyo, to start talking about ways to limit such purchases.
Last month, Hokkaido Gov. Harumi Takahashi said a local ordinance is needed to force foreign interests to report an intended land purchase before the contract is signed.
At the national level, Prime Minister Naoto Kan indicated in October the possibility of restricting foreign ownership of land where it could jeopardize national security.
Rest of the article at
http://search.japantimes.co.jp/cgi-bin/nn20101218f2.html