mytest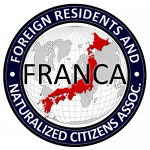 UPDATES ON TWITTER: arudoudebito
DEBITO.ORG PODCASTS now on iTunes, subscribe free
Hi Blog.  Hollywood Reporter said last month that the story of Richard Cory will be optioned for development into a media event (movie or TV).  This is a pseudonymous story of a NJ father in an international marriage in Japan, who reported in a series of articles for the Japan Times Community Page about his hardships getting access to his children — after his wife went AWOL, then nuts.  His case particularly highlights the systematic barriers that fathers and NJ face trying to get a fair shake in custody hearings, even when the J spouse is certifiable.
The optioning is good news, in the sense that the issue of "Left-Behind Parents" (LBP, to those of us who are) deserves plenty of exposure.  Systematic Child Abduction and Parental Alienation after separation and divorce in Japan affects not only NJ, but LBPs who are Japanese as well.
A reality check at this juncture, however.  Something being optioned does not necessarily mean something gets made.  Especially when the market concerns the darker aspects of Japan:  Robert Whiting's best book, TOKYO UNDERWORLD, has languished for many years in production hell.  SOUR STRAWBERRIES got made in part thanks to German government funding.  FROM THE SHADOWS is still looking for investors.  And even the goofy airy-fairy movies about NJ in Japan, such as Oguri Saori's MY DARLING IS A FOREIGNER, was a flop — grossing  less than $7 million bucks to become only the 71st-grossing movie in Japan last year.  The more successful yet serious-in-tone movies about foreign treatment in Japan, like LOST IN TRANSLATION, are anomalous.  Good luck to Richard Cory.  Arudou Debito
/////////////////////////////////////////////////////
Winery Productions Prepares for 2011 Film, TV Vintage
6:29 AM 12/14/2010 by Gavin J. Blair
Optioned Two U.S.-oriented Japan Stories for Feature Production
http://www.hollywoodreporter.com/news/winery-prepares-2011-film-tv-59592
Courtesy Children's Rights Network Japan
TOKYO – Entertainment consultancy Winery Productions is making moves into film and TV production in 2011.
After providing consultancy services to overseas entertainment companies since 1998, Winery is working on realizing a number of projects next year. The company is aiming to leverage its local knowledge and connections to produce Japan-related TV and film content for the domestic and international markets.
"We've gotten a lot of encouragement from our clients and friends and we're all really excited about this. We've got a nice niche and we're looking to leverage that niche to explore new opportunities," Winery Productions president Daren Afshar told The Hollywood Reporter.
Winery has optioned the film rights to the story of Richard Cory, whose children were kidnapped by his Japanese wife – a topical tale about the lack of rights for foreign spouses in Japan.
The company has also secured the rights to Field of Spears: The Last Mission of the Jordan CrewGregory Hadley details what happened to the airmen after their capture and the subsequent cover-up of the events. the story of the fate of a B-29 crew shot down over rural Japan near the end of the war. The book by professor
Both movies are to be aimed at the U.S. market, though shot in Japan.
In addition, a celebrity talk show to feature Western talent being interviewed in the city of Nagoya, in central Japan, is under development.
Afshar said that he is currently talking to domestic TV networks about realizing the project, working title Q&A.
ENDS