mytest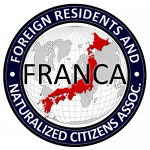 UPDATES ON TWITTER: arudoudebito
DEBITO.ORG PODCASTS on iTunes, subscribe free
Hi Blog. I haven't seen this program myself, but if the below is true, this is some pretty serious stuff: Officially-sanctioned and media-encouraged vigilanteism. Anyone else see the program in question or know about these citizen patrols and their haranguing ways? Arudou Debito
///////////////////////////////////////////
From: TMC
Subject: Discrimination in Shibuya's Center Gai
Date: January 9, 2011
Dear Debito,
This is my first time contacting you but I have been reading your website for a long time. This may have already been brought to your attention but I thought I'd let you know anyway.
I was watching television on Friday morning (January 7th) and caught a segment featured on TV Asahi's Super Morning about a citizen patrol operating in Shibuya's Center Gai district that acts in an aggressive and belligerent manner. First, this group is shown breaking up a live music performance by young Japanese. Unlike what you would expect from such patrols, their manner of enforcing ward bylaws was extremely rude and invited escalation of the situation. Instead of simply telling the musicians to discontinue and wait for their response, the oyaji in charge of this band of bullies screamed at the kids like a yakusa to stop playing and continued haranguing them as they were dispersing. In contrast, the young musicians were not shown being argumentative at all.
The other disturbing scene occurred when this gang spotted an African male leaning on a guard rail. From a fair distance away, the patrol (composed of about six Japanese males dressed in their citizens patrol jackets) immediately went over, surrounded the guy and demanded that he pick up some cans that were on the ground next to him. Despite the fact that the African was doing nothing but leaning against a guard rail, they started barking at him (given their close distance to the African, their posture, numbers and tone, it could be perceived as very threatening). The African quite rightly took umbrage at the unprovoked intrusion and got into an argument that escalated into some pushing and shoving, with the African kicking some objects in the street. Eventually the police were called in to settle the dispute. Had it been some oyaji doing the same thing, I highly doubt the patrol would have done anything. In addition, I have so far never seen the police get that aggressive right off the bat in public.
From what I could tell the group was composed mainly of older men with a few younger ones included (two of which had lived in the US for a long time and were fairly fluent in English (as shown when they gave directions to some tourists) so it is ironic that they are spending their time hassling foreigners). Following the story, the panel (including Mr. Baseball's son, Kazushige Nagashima) discussed how good it was that this group was cleaning up the area (complete with upbeat parade music playing in the background) and that more "ganko oyajis" like these were needed to make Tokyo neighborhoods safe for the elderly. There were no dissenting opinions of course. This use of aggressive vigilante groups that take liberties the cops generally don't or can't is disturbing. I think citizen patrols are great but strutting around like brownshirts targeting certain groups and causing trouble is definitely outside of their mandate. Sincerely, TMC

ENDS