mytest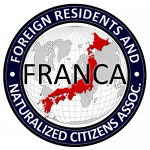 UPDATES ON TWITTER: arudoudebito
DEBITO.ORG PODCASTS now on iTunes, subscribe free
Hi Blog. An article of personal import to me. The Japan Times reports on Johannes Braun, braumeister of Otaru Beer, who has come here and made the German-style brewing process a success. I drink with friends at Otaru Beer in Sapporo at least once a month (three to four times a month in summer), and think this development is good both for us as a local economy and for Japan as a place to do business. Arudou Debito
///////////////////////////////////
German braumeister puts Otaru brewery on map
Specialized suds sell and speak of long pedigree, perfection
The Japan Times, Saturday, Jan. 22, 2011
By ROB GILHOOLY
http://search.japantimes.co.jp/cgi-bin/fl20110122a1.html
While Japan's major breweries continue to report flat beer sales amid an ailing economy, there is one Hokkaido-based beer maker that's brewing up a storm.
Otaru Beer in the port city of Otaru has continued to flourish since its inception 15 years ago, with output growing at an annual average of 10 percent. At its head is a man who hails from a village near Frankfurt with a population of just 500 people.
Braumeister Johannes Braun, one of just two German nationals residing in Otaru, attributes the microbrewery's success to a surprisingly simple recipe. "I brew beer — real beer, using only natural ingredients," he says. "Many breweries in Germany still abide by a law governing beer production that dates back almost 500 years. I follow that law to the letter."…
"The taste gap (between 'third sector' beverages and mass-produced malt beers) has closed dramatically, to the degree that consumers can't tell the difference and therefore naturally choose the cheaper option," he says. "That's the ideology of the big makers and that's why the output of beer is dropping in recent years."
This is not such a big issue for most consumers in Japan who, Braun says, see beer as "little more than something to clear the throat" before moving on to something else.
Indeed, "nodogoshi ga ii" — a phrase used to describe the smooth sensation of beer passing down the throat — is a quality that Japan's major breweries frequently stress in promoting their products, while taste or body are given short shrift…
Yet, Braun says this shift toward nonmalt "nonbeers" poses little threat to his brewery. Japan's major beer producers have each attempted to mimic the kind of craft ales produced by the country's 222 microbreweries, but invariably fail due to the distribution difficulties posed by yeast-based products.
"Every year, Asahi Breweries sends staff here for research purposes and they often say they would like to do what we do, but couldn't get it to the customer in decent enough shape," says Braun. "Neither could I, and that's why I don't try. What's important for microbreweries is not to expand to other areas, but to brew decent beer that will lure more customers and improve understanding of what real ale is all about. By doing this, I believe we can change the beer culture here."
Full article at http://search.japantimes.co.jp/cgi-bin/fl20110122a1.html