mytest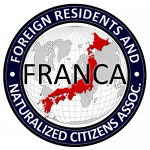 UPDATES ON TWITTER: arudoudebito
DEBITO.ORG PODCASTS now on iTunes, subscribe free
Hi Blog. What follows is a great story, of Rita Taketsuru nee Cowan, a NJ who comes to Japan, supports her husband on the quest for a great Japanese-made Scotch whisky, naturalizes, and lives out her life in a very different Hokkaido than I've ever experienced, gaining fans that salute her to this day. Have a read of the excerpt below. We should all be so lucky to leave a legacy such as this. Arudou Debito
////////////////////////////////////////////
The Rita Taketsuru Fan Club
The romantic story of a woman still toasted by some as the Scottish mother of Japan's whisky industry
By JON MITCHELL
The Japan Times Sunday, Nov. 28, 2010, courtesy of MMT
(conclusion:) As it turned out, she would never set foot again in the country of her birth. In January 1961, Rita Taketsuru passed away after a long struggle with liver disease. Masataka was devastated. He blamed her sickness on the war and Yoichi's harsh winters, and he lamented the fact that they hadn't chosen to stay in Britain. For two days after her death, he locked himself in his room and, on the day of her funeral, too heartbroken to visit the crematorium, he begged for her bones to be brought to him in a bowl so that he could lie next to his beloved forever.
Masataka outlived his wife by 18 years, and today the two are interred together on a hillside near the distillery. Walking through the town, I'm delighted to discover that the woman who'd once been ostracized as a potential enemy of the state has since left her indelible mark on the landscape — Yoichi's main thoroughfare is named "Rita Road" and a kindergarten she helped to establish still bears her name.
After 15 minutes, I arrive at the Taketsurus' grave. The gray lozenge of stone is lit pink by the setting sun, some fireflies flare brightly and the air smells of freshly-mown grass. In the valley below, I spot the red rooftop of the distillery.
In the years since his death, Masataka's genius at Scotch whisky production has finally been recognized: In 2007, a bottle of "Taketsuru" was voted the world's best blended malt; followed in 2008 by 20-year-old "Yoichi" winning the best single malt in the world award.
The "Yoichi" orbits out of my price range, so it's a miniature bottle of the blended that I've brought for Masataka — and for Rita, a packet of Scottish shortbread. Clasping my hands together in a quiet prayer, I think about what I've learned during my trip here: About the Taketsurus' love and loss, their determination and persecution, and the leap of faith it must have taken Rita to follow the man she married halfway around the world in pursuit of an improbable dream.
I wonder whether these qualities were what attracted those three men on that wintery train to her life story in the first place. I'm not sure. But as I lay my offerings on the grave, there's one thing about which I am certain — the Rita Taketsuru Fan Club has a new member.
Full article at http://search.japantimes.co.jp/cgi-bin/fl20101128x1.html