mytest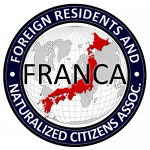 UPDATES ON TWITTER: arudoudebito
DEBITO.ORG PODCASTS now on iTunes, subscribe free
Hi Blog.  Sorry to veer away from the ghoulish debacle that is Ichihashi's currying and publisher Gentosha Inc's profiteering, but let me continue with something a bit more pragmatic — Japan's need to open up as a regional business hub and how that's not being allowed to happen properly.  Arudou Debito
////////////////////////////////////////////////////
The Japan Times, Tuesday, Jan. 25, 2011 (excerpt)
HOTLINE TO NAGATACHO
So you want Japan to be a true Asian business hub?
By ROBERTO DE VIDO, Yokosuka, Kanagawa, courtesy of DK
Full article at http://search.japantimes.co.jp/cgi-bin/fl20110125hn.html
Dear Economy, Trade and Industry Minister Banri Kaieda: Last month your ministry published "Current Policies to Make Japan Asia's Center for Business."
In the PowerPoint presentation available on your website, you note that from 2007 to 2009 Japan slipped badly as an Asian business investment destination for Western and Asian companies, while unsurprisingly, China made huge gains.
Now we all know there are three kinds of lies: lies, damned lies and statistics, but these are your statistics, so presumably you've had your people present these numbers in the best possible light.
As a possible location for an Asian headquarters, Japan slid from second among six countries to a tie with India for fourth. Only South Korea is viewed as less attractive….
What do those companies need from you in addition to a secure environment in which to develop intellectual property? They need locations in Japan that are convenient to airports that provide access to a broad swath of Chinese cities. They'd also like those locations to be relatively near to urban centers that offer employees attractive housing, dining and entertainment options.
They need those tax breaks you've offered, but they need greater assurance from your government that the deals they cut in establishing operations here will last longer than, well, your party's likely tenure in power. The cost of setting up a regional research and development center makes the tax holiday you're offering a very minor inducement, especially as your offer has an imminent expiration date.
They need immigration policies that will let them decide what employees are required to staff their facility, and if you run into your counterparts at the ministries of education and justice, you might let them know that English- and other foreign language-speakers may be required, which may disqualify many of the Japanese citizens you'd like to see get jobs. And of course, they'll need a streamlined visa procedure for any foreign workers, even if those workers are brown-skinned Asians.
They need you to create a business environment that is quickly and easily navigable by foreigners, i.e. in English, and that is, above all, flexible. Businesses need to be able to do whatever they need to do to operate, survive and thrive, without stumbling over bureaucratic obstacles all the time.
What they don't need, Minister, is a Japan "that can say 'no.' " Business investors need to hear "yes" and "no problem" and "we can get that done for you yesterday."
You can do it, I'm sure, and your efforts will pay large economic dividends for decades to come.
Roberto De Vido is a founder of Near Futures, which provides community development assessment and solutions services to communities and businesses in Japan. He can be reached at robertodevido@nearfutures.jp.
ENDS
//////////////////////////////////////////////////
Over here!
Japan's government is trying to attract business investment. Really
Economist.com, Japanese business Jan 13th 2011 | TOKYO | from PRINT EDITION
http://www.economist.com/node/17909857?story_id=17909857
WHEN the Japanese government revealed a hefty "new growth strategy" in June, the response was sceptical. Yomiuri Shimbun, the country's biggest newspaper, relished reporting the "21 key national strategy projects" and "about 330 policy items" up for change. They ranged from promoting clean energy and overseas infrastructure projects to attracting medical tourists and foreign firms.
Since then the ruling Democratic Party of Japan has continued to falter. The popularity of the prime minister, Naoto Kan, has sunk as low as 21%, curtailing his ability to push reforms. And the government has placed the most controversial ideas on hold, at least publicly. Yet substantial changes are quietly taking place, a few of which have already borne fruit.
The most prominent change is in tax policy. Politicians have talked for years about lowering the corporate tax rate, at 40% the highest in the rich world. Companies argue they cannot compete against rivals in countries like South Korea, where the tax is just 24%. Last month Mr Kan promised to slash five percentage points off the tax in the 2011 budget, which goes before parliament in March.
To encourage overseas companies to set up regional headquarters and research facilities, the trade ministry is also proposing to lower the combined national and local tax on foreign firms to between 20% and 29% for five years. Long accused of giving subtle, preferential treatment to domestic players, Japan is poised to discriminate openly in favour of foreigners.
The government has stepped up its economic diplomacy, too. Having lost two large nuclear-power contracts in 2009 and 2010 to Russian and South Korean bidders with strong government backing, Japan has put its politicians on the road. This month ministers have hawked high-speed trains in Florida and touted a water-treatment facility in Riyadh. A state-backed lender, the Japan Bank for International Co-operation (JBIC), has opened the financing spigot. Such efforts seem to be paying off. Vietnam has said it will turn to Japanese technology for the second phase of its nuclear programme, which is worth about ¥1 trillion ($12 billion). Turkey, heavily lobbied by Japan, is in talks to conclude a nuclear-power contract that had been expected to go to South Korea.
As an aged, technologically advanced country, Japan ought to be a global leader in medical care. On January 7th the government established a department within the Cabinet Office to enhance the competitiveness of Japan's medical business, including research, devices and drugs. It has also created a new six-month medical visa for foreigners and their caregivers that is designed to draw health tourists.
Overall, the government wants to create 5m new jobs by 2020, rake in ¥118 trillion, and bump GDP growth up to more than 3% from its long-term average of 1%. That appears unrealistic. Even after cuts, Japan's corporate taxes are still far higher than in other countries. And it is not clear that the government will have the clout to push through the toughest initiatives, such as joining a regional free-trade agreement.
Still, the fact that some action has taken place counts as a positive sign. It marks a remarkable maturation for the DPJ, which strode into office 16 months ago clutching a sheaf of anti-business policies such as reversing the privatisation of the post office (the world's biggest bank by deposits), creating a three-year debt moratorium for small firms and introducing unwieldy targets for carbon-emission reduction. But crisis eventually concentrates minds.
from PRINT EDITION | Business
ENDS