mytest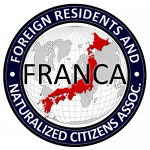 UPDATES ON TWITTER: arudoudebito
DEBITO.ORG PODCASTS on iTunes, subscribe free
Hi Blog.  Here's an excellent column on the recent "humor" segment on the BBC show QI, derided by officials and family as "insensitive" because it was connected to the Japan atomic bombings.  The author then links it to the issue of DPRK abductions of Japanese, where deviation from the official line of "they're still alive over there" is taboo, and comes up with an interesting conclusion:  He who owns the "narrative" on this history (particularly as a victim) gets to dictate how it is represented in the media.  Very insightful indeed.  I can see how this analytical paradigm can be applied to the realm of human rights and racial discrimination in Japan — how NJ are often not allowed to "own" their own narratives in Japan.  Worth a think about.  Arudou Debito
////////////////////////////////////////////////////////
MEDIA MIX
Cultural insensitivity no laughing matter
By PHILIP BRASOR
The Japan Times, Sunday, Jan. 30, 2011
http://search.japantimes.co.jp/cgi-bin/fd20110130pb.html
The tempest in a teapot whipped up by a segment on the British quiz-cum-comedy show "QI" has prompted debate on cross-cultural sensitivity. The BBC has apologized for the segment, which, contrary to a statement issued by Foreign Minister Seiji Maehara, did not make fun of its subject, the late Tsutomu Yamaguchi, who was a victim in both the Hiroshima and Nagasaki atomic bombings. If anything, it made fun of the British railway system, which was found wanting in comparison to Japan's.
The main complaint is that any exploitation of the atomic bombings for the purposes of levity is hurtful to the survivors, their families and the Japanese people in general, regardless of the content or target of the joke. The laughs, in this instance, were evinced by the irony of the situation: A man who was burned in one atomic bombing was able to board a train to go to a city where he suffered — and survived — another. Depending on your threshold for humor, insult was added to injury when some of the guests on the show tried to make jokes ("He never got the train again, I tell you"), which is what they're paid to do.
Just as there's no accounting for taste, it's difficult to make a case for comedy that may strike some as being in bad form, especially when the gag isn't particularly funny; but the argument here is not really about whether Yamaguchi's fateful journey qualifies as a cosmic joke. The point is: Who gets to say how people should react to it?
Yamaguchi's daughter told Kyodo News that her own family had joked about her father's experience, but that doesn't mean British people can do the same. The reason they can't, she said, is that Great Britain is a "country that has nuclear weapons." But it's not within the purview of "QI" to make such distinctions. Britain may possess nukes, but the guests on the show certainly don't; and for all we know they may be opposed to their country's policy of deterrence. No, the real reason they don't have a right to joke about Hiroshima, at least from the Japanese critics' point of view, is that they aren't atomic bomb victims themselves.
Rest of the article at
http://search.japantimes.co.jp/cgi-bin/fd20110130pb.html
ENDS