mytest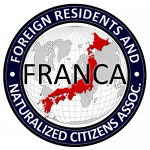 UPDATES ON TWITTER: arudoudebito
DEBITO.ORG PODCASTS on iTunes, subscribe free
Hi Blog.  This is just an update to tell you that after two weeks of intensive writing and revising, I have successfully written my first novel.
What's it about?  Well, right now, about 141 pages.
Sorry, old joke zone.
No, actually it's about child abductions in Japan.
I've already sent out a preliminary draft to several readers to for some feedback.  Once that's back in, I think I should have the book on sale sometime in March.
More information as it comes available!  Thanks you for reading Debito.org!  Arudou Debito