mytest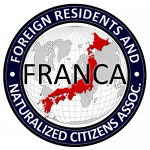 UPDATES ON TWITTER: arudoudebito
DEBITO.ORG PODCASTS on iTunes, subscribe free
Hi Blog. Check out this Asahi Shinbun editorial (Japanese, then English), which offers an assessment of the victimization of Japan by 3/11, and insinuates that NJ in Japan are deserting us in our time of need:
===========================
2011年3月20日(日)朝日新聞 天声人語
http://www.asahi.com/paper/column20110320.html
いつもの週末に比べて、銀座や表参道の外国人は目に見えて少なかった。観光客ばかりか、出張者や留学生、外交官までが日本脱出を急いでいるらしい。物心の支援に感謝しつつ、この国は自らの手で立て直すしかないと胸に刻んだ▼大震災の被害はいまだ全容を見せず、避難所や病院で力尽きるお年寄りが後を絶たない。福島の原発では、四つの原子炉が悪さを競うように日替わりで暴れている。津波と原発事故。二つの怪物を伴うこの災いは、10日目を迎えてなお「発災中」の異様である▼3月11日をもって、大小の非常が始まった。関東では輪番停電が常となり、スーパーの空き棚も目につく。ガソリンや電池の買いだめは関西でもというから、国中がすくんでいるのだろう▼がれきの街には、愛する人の記憶をまさぐり、泥まみれの面影を抱きしめる姿がある。「泣きたいけれど、泣けません」。被災者ながら、現地で体を張る看護師長の言葉である。戻らぬ時を一緒に恨み、足元の、そして来るべき苦難に立ち向かいたい▼地震の1週間後、東京スカイツリーが完成時の高さ634メートルに届いた。この塔が東京タワーを超えた昨春、小欄は「内向き思考を脱し、再び歩き出す日本を、その高みから見てみたい」と書いた▼再起のスタートラインは、はるか後方に引き直されるだろう。それでも、神がかりの力は追い込まれてこそ宿る。危機が深いほど反発力も大きいと信じ、被災者と肩を組もう。大戦の焼け野原から立ち上げたこの国をおいて、私たちに帰るべき場所はない。
Official English translation:
VOX POPULI: Japanese survivors have nowhere to flee to
Vox Populi, Vox Dei is a daily column that runs on Page 1 of the vernacular Asahi Shimbun.
http://www.asahi.com/english/TKY201103210105.html
2011/03/22
This past weekend, there were fewer foreigners than usual to be seen in Tokyo's typically busy Ginza and Omotesando districts. Not just tourists from abroad scrambled to leave Japan, but also business travelers, students and reportedly even diplomats.
While I am deeply grateful to people around the world for their moral and material support, I understand too well that rebuilding our country is ultimately the task of none but the Japanese.
We haven't yet got a total picture of the extent of damage wrought by the Great East Japan Earthquake. Elderly people continue to die at evacuation centers and hospitals. At the Fukushima No. 1 nuclear power plant, four reactors are taking turns in acting up.
The megaquake occurred 10 days ago, but it is still tormenting its victims, having unleashed twin monsters of a gigantic tsunami and a nuclear crisis.
On March 11, normal life fell apart in many ways, big and small. Rolling power outages have become routine in the Kanto region, where supermarket shelves are noticeably bare. Even in the Kansai region, which suffered no damage, people are reportedly hoarding gasoline and batteries. All over Japan, people are scared.
In towns that have been reduced to rubble, survivors mourn their lost loved ones, hanging on to what they remember of them before the muddy tsunami waves claimed them.
"You want to cry, but you can't," said a head nurse at a hospital. A survivor herself, she is risking her own life to save others.
Time is irreversible, and I feel the pain of these people. I will stand by them in spirit as they face further hardship in the days to come.
One week after the earthquake and tsunami, the Tokyo Sky Tree, now under construction in the capital's Sumida Ward, reached its full height of 634 meters. When it surpassed Tokyo Tower in height a year ago, I noted in this column, "From that height, I would like to see Japan outgrow its introverted mentality and start moving again."
The starting line will have to be moved back considerably. But just as people experience a sudden surge of superhuman power when their backs are against the wall, the deeper our country is steeped in crisis, the greater our ability will be to rebound.
Let us all believe that, and let us stand by our fellow citizens who survived the catastrophe. We have nowhere to go back to, except this country of ours, which we must rebuild again out of the rubble.
–The Asahi Shimbun, March 20, 2011.  ENDS
==========================
COMMENT:  Now, some may excuse this as a strained column created by a tired journalist during a time of great national stress.  But my point is that it's interesting what stress brings out in influential public forums — in this case, a knee-jerk belief that NJ in particular (with the assumption that Japanese are constrained from fleeing themselves) are fleeing, not helping, and have no investment in this society.  How insulting, especially in light of how many NJ are also pitching in.  Also, the clear and nasty assertion that it's only the Japanese who can rebuild Japan (made also by PM Kan in his speeches) seems not only callously ethnocentric, but also in error in light all the assistance Japan has been gratefully accepting from the world.
Funny isn't it?  We want NJ to come here, pay taxes, live under a legal regime that does not guarantee equal protection for extranationals under the law or protect against racial discrimination and hate speech, have them pick our strawberries and shovel our pig sties, and keep our strained labor markets cheap (while insinuating that they're only here to profit off our rich society).  Yet as soon as disaster strikes — be it a financial crisis or a devastating earthquake — NJ are suspected as poisoners of the well (1923) or involved in criminal gangs (I'll get to that in a later blog post), even offered tax monies for plane tickets home. Or, now in this case, decried as apparent deserters when they do leave.  Can't win, can we?  Arudou Debito