mytest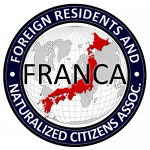 UPDATES ON TWITTER: arudoudebito
DEBITO.ORG PODCASTS on iTunes, subscribe free
Hi Blog. More on the Open Season on NJ. Here is Internet news site Zakzak headlining that Yoshinoya, famous beef bowl chain restaurant, is being affected by the "big-volume escaping of NJ part-timers".  It apparently has lost a quarter of its NJ staff (over 800 souls) fleeing from the fears of radiation from the Tohoku Disasters. Then Zakzak gives us the mixed news that Yoshinoya is still profitable compared to its losses the same period a year ago, but is expected to take a hit to its profits from the Disasters.
Not sure how that relates, but again, the headline is that NJ are fleeing and that it's raising doubts about whether the company is still "okay". Even though Zakzak notes that the company is filling in the gaps with Japanese employees (er, so no worries, right?  The Disasters, not the alleged NJ flight, are the bigger threat to solvency, no?).  So… journalistically, we'll hang the newsworthiness of a company's profitability on the peg of "escaping NJ"?
If we're going to have this much NJ bashing, how about an acknowledgement of how much NJ labor has meant to Japan and how we're thankful for it, so please don't leave?
Nah, easier to bash them.  Takes the heat off the company for their own variably profitable business practices, and creates more attractive headlines for the media.  It's a win-win situation against the bullied and disenfranchised minority.  Arudou Debito
//////////////////////////////////////////////////
大量に逃げた外国人バイト…「吉野家」大丈夫か?
2011.04.15, Courtesy YK
http://www.zakzak.co.jp/society/domestic/news/20110415/dms1104151556016-n1.htm
こんなところにも震災ショックが!! 傘下の牛丼チェーン「吉野家」で働く首都圏の外国人アルバイトが、福島第1原発事故後の約1週間で約200人も退職した。放射性物質への不安から帰国した人が多かったとみられる。
吉野家ホールディングスの安部修仁社長が明らかにしたもので、退職したのは、首都圏で登録している外国人アルバイト800人強の4分の1に相当する。欠員はその後、新たに雇うことで補充しているという。
同社の2011年2月期の連結決算は、純利益が前年度の89億円の赤字から3億円の黒字に転じた。12年2月期の連結純利益予想は10億円で、震災がなければ22億円を見込めたという。こちらも震災の打撃を受けそうだ。
ENDS