mytest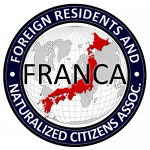 UPDATES ON TWITTER: arudoudebito
DEBITO.ORG PODCASTS on iTunes, subscribe free
Hi Blog.  Here's yet another article from a more reputable source, the Nihon Keizai Shinbun, talking about the phenomenon of NJ allegedly leaving Japan behind and having an adverse effect on Japan's economy.
For the record, I don't doubt that NJ have left Japan due to the Tohoku Disasters.  I just have my doubts that a) it's any more significant than the Japanese who also left, yet get less nasty media coverage (I have yet to see an article comparing both J and NJ "flight" in terms of numbers), b) it's worth blaming NJ for leaving, since Japanese overseas would probably do much the same if advised to do so by their government in the face of a disaster, and c) the media is actually doing their job investigating sources to nail down the exact statistics.  Let's see how the Nikkei does below:
Some bogus journalistic practices unbecoming of something as trusted as the Nikkei, to wit:
Providing a generic photo of people drinking at a Tokyo izakaya and claiming that they're talking about repatriating NJ (that's quite simply yarase).
Providing a chart of annual numbers (where the total numbers of NJ dropped in 2009 in part due to the GOJ bribing unemployed Brazilian workers to leave), which is unrelated to the Tohoku Disasters.
Relying on piecemeal sources (cobbling numbers together from Xinhua, some part-timer food chains, an eikaiwa, a prefectural employment agency for "Trainee" slave labor, and other pinpoint sources) that do not necessarily add up to a trend or a total.
Finishing their sentences with the great linguistic hedgers, extrapolators, and speculators (in place of harder sources), including  "…to mirareru", "… sou da", "there are cases of…" etc.  All are great indicators that the article is running on fumes in terms of data.
Portraying Japanese companies as victimized by deserting NJ workers, rather than observing that NJ thus far, to say the least, have helped Japan avoid its labor shortage (how about a more positive, grateful tone towards NJ labor?, is what I'm asking for).
And as always, not comparing their numbers with numbers of Japanese exiting.  Although the article avoids the more hectoring tone of other sources I've listed on Debito.org, it still makes it seems like the putative Great Flyjin Exodus is leaving Japan high and dry.  No mention of course in the article of how many of these NJ might also be leaving Japan because they have no stake in it, i.e. are stuck in a dead-end or part-time job with no hope of promotion, advancement, or leadership within their corporate sector.
Once again, it's pretty flawed social science.  The Nikkei could, and should, do better, and if even the Nikkei of all media venues can't, that says something bad about Japanese journalism when dealing with ethnic issues.  Read the article for yourself.  Arudou Debito
///////////////////////////////////////
日本去る外国人労働者 原発事故を懸念
人手不足が問題に 外食やITなど幅広い業種
日本経済新聞 2011/4/9 22:39, courtesy of YK
http://www.nikkei.com/news/category/article/g=96958A9C93819691E2EBE2E2E48DE2EBE2E6E0E2E3E39C9CEAE2E2E2;at=DGXZZO0195164008122009000000 (free registry)
東日本大震災の被害の拡大を受け、外食や農業、IT(情報技術)など幅広い産業の分野で人手不足が問題になっている。福島第1原子力発電所の事故を不安視し、労働力の担い手だった中国人など外国人の帰国が増えているためだ。一時に比べると状況が落ち着き、再び日本に戻るケースも出ているが、企業などは想定外の「供給不安」に直面し、新たな対策が求められている。
法務省入国管理局によると、外国人登録者数は218万6121人(2009年末)。中でも約68万人と最も多い中国人は日本の少子高齢化に伴い労働力として役割が高まっていた。原発事故の発生後、帰国者が急増。3月20日の新華社によると、中国政府は航空便を増やし約9300人の中国人を自国に戻した。
成田空港では在留外国人が一時的な出国をする際に行う再入国許可申請に関する特別な窓口を設置し、3月11日から22日までの期間に約6千人の申請があった。多くは緊急避難を理由にした出国とみられる。
直撃を受けたのは接客スタッフに多くの外国人を雇う外食産業だ。ラーメンチェーン「日高屋」を展開するハイデイ日高では東日本大震災の発生後、約1500人いる外国人従業員のうちおよそ半数が母国などに一時帰国した。人繰りが難しくなり、一部店舗では営業時間を短縮した。
居酒屋のつぼ八でも韓国人や中国人などの外国人従業員が母国に戻るケースが続出。震災直後は客数が落ち込んでいたため、残りの従業員だけで営業を継続した。
外食や小売りは営業時間が深夜に及ぶなど労働条件の厳しさが目立ち、慢性的な人手不足に悩む。多くの企業では外国人が徐々に日本に戻ってきているものの、「今後、日本人従業員の採用に力を入れていく」(ハイデイ日高)。人手不足が長引けば、賃金の上昇にもつながりそうだ。
外国人の帰国問題は農場にも影を落とす。茨城県農業協同組合中央会の緊急調査によると、同県で農協が仲介して働いている技能実習生は3月10日に1591人いたが、そのうち387人は3月末までに帰国した。大半は中国人だ。
県農協中央会には生産者から「出荷間近で人手が欲しい」などの要望が殺到している。農場に残った日本人が、帰国した外国人に代わって長時間働くしかないのが現状だ。同中央会が働き手として期待するのは、地震で被災して生産を続けることができなくなった東北の生産者たち。「広域で人材を募集し、受け入れる仕組みが民間にはない。国の支援がほしい」(教育経営部)と訴える。
一定の技能を要する分野でも外国人の帰国による人手不足に見舞われた。
語学教室を展開するベルリッツ・ジャパン(東京・港)では東京地区の欧米を中心とした約800人の外国人講師のうち、震災直後に4割程度が帰国などで関東を離れたという。現在は徐々に講師が戻ってきており「教室運営に支障は出ていない」(同社)としているが、なお1割程度の講師が不在という。
インドと中国でシステム開発を手がけるあるIT企業は、現地の技術者と日本の経営層をつなぐ通訳のスタッフが放射線の影響を懸念して続々と帰国。海外での開発自体に遅れが生じている。開発拠点の海外移転に伴い人数を削減してきた日本人正社員の負担が増しているという。
ENDS