mytest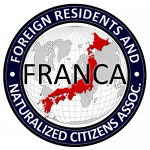 UPDATES ON TWITTER: arudoudebito
DEBITO.ORG PODCASTS on iTunes, subscribe free
Hi Blog.  A bit of a break from charting the arc of how the J media is bashing NJ as deserters:
Octogenarian scholar and Japan specialist Donald Keene has announced his intention to become a Japanese citizen, and move to Japan in light of the Tohoku Disasters.  Well, good for him.
Submitter JK notes, "While I respect Keene's accomplishments as an academic, I can't help but feel that his writings are a reflection of a person inhabiting a self-constructed bubble Japan whose universe is made up of haiku masters, poets, and scholars."  There are also a few comments on Japan Probe that make light of his (in)decision given his advanced age.
A bit harsh, but I do find the logic — of linking a show of solidarity in the face of a crisis with a decision as personal as changing one's nationality (and in Japan's case, abrogating one's former nationality) — a bit discomfiting.  As per Keene's comments below, he's basically falling into the ancient bad habit (a la Lafcadio Hearn's day) of treating the Japanese people as monolithic.  Plus he won't have to live quite as long with his (last-minute) decision compared to younger people who really plighted their troth here and naturalized.  A nice, but oddly-reasoned, gesture on Keene's part.  Arudou Debito
///////////////////////////////////////////
'I want to be with Japan' / Donald Keene discusses plan to relocate, become citizen
Michinobu Yanagisawa / Yomiuri Shimbun Correspondent
(Apr. 24, 2011) Courtesy of JK
http://www.yomiuri.co.jp/dy/national/20110423dy02.htm
NEW YORK–Renowned expert in Japanese literature and culture Donald Keene, who recently announced his intention to gain Japanese citizenship and move permanently to Tokyo, wants to "be with the Japanese people," he told The Yomiuri Shimbun.
Keene, a professor emeritus at Columbia University, said the Great East Japan Earthquake had inspired the decision.
"Japan will surely resurrect itself from the disaster to become an even more splendid country than before, I believe," the 88-year-old, speaking in Japanese, said in an interview held Friday at his home in New York. "So I'll be moving to Japan in a positive frame of mind."
Keene said he will shift to Kita Ward, Tokyo, where he has owned a home for more than 30 years, by September.
Born in New York in 1922, Keene attended Columbia University, where he became fascinated with Japanese culture after reading an English translation of "The Tale of Genji."
He later served as an interpreter during the Battle of Okinawa in the closing days of the Pacific War.
Keene has traveled through the Tohoku region many times, including some research trips for "The Narrow Road to Oku," his English translation of the classic work of literature "Oku no Hosomichi," by haiku master Matsuo Basho (1644-1694).
While studying in Japan, "I was surrounded by many people who warmly extended a helping hand to me," Keene said.
By obtaining Japanese citizenship, "I'd like to convey my sense of gratitude to the Japanese people, which I've so far been unable to do," he said.
Referring to reactions in the United States to the earthquake, tsunami and aftermath, including the nuclear crisis, Keene said, "Not a few people in the United States have been moved to learn Japanese people are doing their utmost to rebuild."
Even Americans who had no particular interest in Japan before March 11 have been impressed by Japanese people's composure in the wake of the disaster, he said.
"Americans have never felt such a strong affinity with Japan before," Keene pointed out.
"I've made up my mind to become a Japanese citizen to be together with the Japanese people. I believe although words are important, of course, action is even more important," Keene said.
"My decision to become a Japanese citizen is the manifestation of my expectations and convictions," he said, explaining that he had a positive outlook for Japan.
"When I returned to Tokyo eight years after World War II, Japan had revived to become a far different country from what I'd seen just after the war's end. I'm convinced Japan will become an even more wonderful nation by weathering the hardships of this disaster," he said.
Keene recalled a tour of the Tohoku region in 1955 to research "Oku no Hosomichi." "The view of a cluster of islets from the second floor of an inn in Matsushima [in Miyagi Prefecture] was unforgettably beautiful," he said.
"I think there may be no structure in the world as beautiful as the Chusonji temple [in Iwate Prefecture], so I wonder why UNESCO has repeatedly failed to designate the temple as a World Heritage site," Keene said.
"I think how terrible it is that the Tohoku region, full of such beautiful places and temples, has been hit so hard by the earthquake and tsunami," he lamented.
Looking back on his interaction with Japanese poets and writers, Keene referenced the poet and author Jun Takami. Near the end of the Pacific War, Takami wrote in his diary of being deeply moved by the sight of people waiting patiently at Tokyo's Ueno Station, trying to get to the safety of the countryside.
"I want to live together with these people and share death with them, as I love Japan and believe in Japan," Keene said, quoting Takami.
"I now feel better able to understand Mr. Takami's feelings," he said.
Keene said his lawyer has already begun procedures for obtaining Japanese nationality.
He stressed that living in Japan would bring the most meaning to the rest of his life. He plans to spend time writing biographies of Hiraga Gennai (1728-1780), a scholar of Western studies in the Edo period (1603-1868), and Takuboku Ishikawa (1886-1912), a poet in the Meiji era (1868-1912).
In the 1950s, Keene studied at the postgraduate school of Kyoto University. He forged friendships with such literary giants as Yukio Mishima, Junichiro Tanizaki and Kobo Abe.
In 2008, Keene was given the Order of Culture by the Japanese government in recognition of his contributions to promoting Japanese literature and culture in Europe and the United States.
ENDS