mytest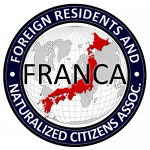 UPDATES ON TWITTER: arudoudebito
DEBITO.ORG PODCASTS on iTunes, subscribe free
Hi Blog.  In light of Chris Savoie's U.S. court victory the other day, where his ex-wife was ruled guilty of inter alia false imprisonment of their kids in Japan, let's look at the bigger picture — whether or not there will be official measures taken to stop this sort of thing happening again.  One means is the Hague Convention on Child Abductions, to which Japan is not a signatory, and it shows.
Japan has once again made intimations (see JT article below) that it has plans to not only consider but even perhaps join the Convention, with a schedule for when it will perhaps join being announced this month.
This should be good news, but I'm not hopeful.  Japan made similar intimations about joining this Convention more than three years ago (see Asahi article below that), so has clearly been less than keen.  Moreover, during the domestic debates since then, lots of other intimations have been made that Japan will sign but will then create domestic laws and other loopholes so it doesn't have to follow it.
This is within character.  Japan has done precisely the same thing with other international agreements, including the UN Convention on the Elimination of Racial Discrimination (signed by Japan all the way back in 1995), which has similarly been exceptionalized to the point where we still have no national law in Japan's criminal code outlawing or forbidding racial discrimination and hate speech.
The point is, I'm not hopeful.  And I'll say it again:  Nobody, Japanese or NJ, should get married to a Japanese and have children under the current system in Japan.  Divorce in Japan generally means one parent loses the kids.  And I believe that will continue regardless of Japan's agreeing to the Hague.  Arudou Debito
ADDENDUM MAY 27:  One clarification that is unclear upon rereading this post:  I believe that Japan SHOULD sign the Hague.  I have never argued that it shouldn't.  It is a step in the right direction.  I am just questioning whether it will mean much in practice and enforcement, given the GOJ's record regarding other treaties, and advising against getting one's hopes up for a solution to the present situation. AD
///////////////////////////////////////////
Plan to join Hague pact on custody due in May
The government will announce in May a plan to join the Hague Convention, which deals with cross-border child custody rows, official sources said Wednesday.
The Democratic Party of Japan-led government is expected to instruct the Justice and Foreign ministries to develop the necessary bills, with the aim of approving the plan to join the 1980 Hague Convention on the Civil Aspects of International Child Abduction during a regular Diet session next year.
Japan has been under international pressure to join the child custody pact, which is designed to help resolve cases in which foreign parents are prevented from seeing their children in Japan after their marriages with Japanese nationals fail.
If Tokyo remains out of the pact, it could mar international confidence in Japan, the sources said. Prime Minister Naoto Kan is expected to relay Japan's policy at a Group of Eight summit in late May in Deauville, France.
The Hague Convention sets procedures for resolving child custody cases in failed international marriages. As Japan has yet to join, non-Japanese cannot see their children if their Japanese spouse takes them to Japan from the country where the family has been residing.
There has been heated debate over whether to join the treaty, as it is customary for mothers to take sole care of children after divorces and it is not unusual for kids to stop seeing their fathers after their parents break up. Critics have raised concerns over joining the pact, saying it could endanger Japanese parents and kids who have fled abusive relationships.
ENDS
====================
Japan to Sign Hague Child Abduction Convention
05/10/2008
BY MIAKO ICHIKAWA
THE ASAHI SHIMBUN
Japan will sign a treaty obliging the government to return to the rightful parent children of broken international marriages who are wrongfully taken and kept in Japan, sources said Friday.
The Justice Ministry will begin work to review current laws with an eye on meeting requirements under the 1980 Hague Convention on Civil Aspects of International Child Abduction, the sources said. The government plans to conclude the treaty as early as in 2010.
The decision was reached amid criticism against Japan over unauthorized transfer and retention cases involving children. The governments of Canada and the United States have raised the issue with Japan and cited a number of incidents involving their nationals, blasting such acts as tantamount to abductions.
In one case, a Japanese woman who divorced her Canadian husband took their children to Japan for what she said would be a short visit to let the kids see an ailing grandparent. But the woman and her children never returned to Canada.
Once parents return to their home countries with their children, their former spouses are often unable to find their children. In Japan, court rulings and custody orders issued in foreign countries are not recognized.
Under the convention, signatory parties are obliged to set up a "central authority" within their government. The authority works two ways.
It can demand other governments return children unlawfully transferred and retained. But it is also obliged to find the location within its own country of a child unlawfully taken and retained, take measures to prevent the child from being moved out of the country, and support legal procedures to return the child to the rightful parent.
Sources said the Japanese government will likely set up a central authority within the Justice Ministry, which oversees immigration and family registry records. The ministry has decided to work on a new law that will detail the procedures for the children's return.
In 2006, there were about 44,700 marriages between Japanese and foreign nationals in Japan, about 1.5 times the number in 1996. Divorces involving such couples more than doubled from about 8,000 in 1996 to 17,000 in 2006.(IHT/Asahi: May 10,2008)
ENDS