mytest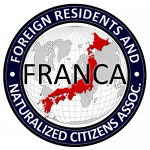 UPDATES ON TWITTER: arudoudebito
DEBITO.ORG PODCASTS on iTunes, subscribe free
Hi Blog.  We have some proactive treatment against discrimination towards a NJ coach in Japan's soccer leagues.  Witness the reaction of other fans towards a nasty fan banner singling him out by his nationality, attributing to him behavior that is unrelated and unwarranted:  criticism and the taking of responsibility.  Good.  Regardless of whether one might argue this actually constitutes "racism" or not, it is still indicative of the zero tolerance of discrimination that should be (and is, under FIFA) a hallmark of world sport leagues worldwide, including Japan's.
I am, however, of two minds about manager Ghotbi meeting the nasty fans to somehow enlighten them.  It on one hand seems a good PR strategy — engage and convince the nasties that their targets are humans with feelings after all.  On the other hand, it may encourage other trolls who want attention (not to mention get a meeting with a famous NJ — just insult them and you get an audience) to do the same thing — and enough of these banners and people may start claiming "cultural misunderstandings" as justification (you get that with nasty slogans against NJ in Japanese baseball, e.g., the racist banners against Warren Cromartie).  In my experience it doesn't always work to talk to discriminators (sometimes their names exposed to social opprobrium is enough), but sometimes it does, and at least there is social opprobrium and media attention this time.  Let's keep an eye on this and see how it flies.  Hopefully buds get nipped.  Arudou Debito
///////////////////////////////////////////
SOCCER
S-Pulse coach wants to meet banned fans over racial banner
Kyodo News/Japan Today Tuesday 07th June 2011, Courtesy of Dave Spector
http://www.japantoday.com/category/sports/view/s-pulse-coach-wants-to-meet-banned-fans-over-racial-banner
TOKYO — Shimizu S-Pulse manager Afshin Ghotbi has turned the other cheek toward two Jubilo fans who have been indefinitely banished from Iwata games for hoisting a racially motivated banner in the Shizuoka derby two weeks ago, wanting to meet them to try to raise international awareness throughout the J-League.
The two teenage Jubilo supporters were outlawed by their club on Monday after writing a banner that read, ''Ghotbi, stop making nuclear weapons,'' in the May 28 J-League contest between Shimizu and Iwata at Outsourcing Stadium. The match ended in a 0-0 draw.
Ghotbi, the ex-Iran national coach who is in his first season in Japan at Shimizu, is Iranian-American.
The banner has caught fire not only for its racist undertones, but because of its insensitivity toward the ongoing nuclear power plant crisis in Fukushima Prefecture.
Yet rather than further fry the two fans amid arguably the nastiest controversy between the Shizuoka-based clubs, the former assistant to Guus Hiddink on the South Korean national team wants a clear-the-air meeting with the pair to stamp out racism in the J-League for good.
''I actually suggested a meeting between the two kids, to just sit down and maybe I can inform them that what they did is wrong,'' Ghotbi told Kyodo News by phone on Monday. ''Maybe that could be a great gesture. And also because they are young, it would give them an opportunity to do some right.
''Iwata could ask them to do some service work on behalf of the J-League and Iwata for the community and charity, and earn them the right to come back to the stadium.
''Nobody has said anything to me, but I would love for that to happen. I think by meeting them, it would be a great gesture that when mistakes are made, you have a chance to correct it, a chance to grow.
''Maybe I can show them that I'm not so different than they are.''
The next Shizuoka derby is on Sept. 10 at Ecopa Stadium.
Ghotbi hopes he can face the two Jubilo supporters by then so that the game won't be one of tension, but one of a carnival atmosphere—as a derby match ought to be in his opinion.
''I know the S-Pulse fans are infuriated and very upset about it and before the next derby, I want to create a situation where our fans and their fans can become closer, make the derby more of a festival and celebration for the community,'' he said.
For all his positive spin, nevertheless, the 47-year-old Ghotbi did say that he never expected to encounter a case of racism in the J-League, which he has raved about as it being the best championship in Asia.
''I personally feel sad, primarily because I see the world as one,'' said Ghotbi, who took Iran to the quarterfinals at the Asian Cup in January that was won by Alberto Zaccheroni's Japan. ''I see all human beings the same, not divided by past or nationality. When I see behavior like that it only makes me sadder.
''I also believe that particular sign by two young people is by no stretch of the imagination the vision or the behavior in Japan. It doesn't reflect at all the way the Japanese people are and feel.
''So it's an isolated incident by two young emotional people who are misinformed, uneducated. I hope the J-League officials use this opportunity to help the J-League become even more global.''

ENDS