mytest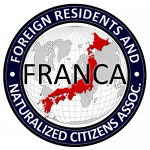 UPDATES ON TWITTER: arudoudebito
DEBITO.ORG PODCASTS on iTunes, subscribe free
Hi Blog.  No comment to this article as my comment is embedded.  Enjoy.  Arudou Debito
Falling birthrate, rising life expectancy afflict Japan
By MONTY DIPIETRO in TOKYO
China Daily/Asia Weekly, July 1-7, 2011, courtesy of the author
http://www.cdeclips.com/files/asiapdf/20110701/cdasiaweekly20110701p05.pdf
Japan is aging, and fast. In fact, already it is the most aged nation in human history. A falling birthrate and rising life expectancy have tilted the nation's demographics such that 23.1 percent of the population is now aged 65 and over – a figure that has almost doubled in the past 20 years. By 2025, Japanese who are 65 and above are expected to comprise 30 percent of the population, and by 2050 the fi gure could rise to 40 percent, with a signifi cant proportion over 80 years of age. The 2050 projection shows Japan's population, currently 127 million, dipping under 100 million.
An obvious concern is whether fewer tax-paying workers will be able to support more benefit-claiming retirees. Japan's healthy personal savings may help in that regard. A more human question is, "Who will provide the daily care the elderly require?"
In many countries, the solution to shortages in healthcare providers has been to bring in foreign professionals. According to the Philippine Overseas Employment Administration, 13,014 Filipino nurses found employment abroad in 2009. Leading hiring countries were Saudi Arabia (9,623), Singapore (745) and the United Arab Emirates (572). Japan accounted for just one during the same year.
Under the Japan-Philippines Economic Partnership Agreement (Japan has signed similar agreements with other Southeast Asian and Pacific Rim countries), the country pledged to import foreign caregivers and nurses, primarily from the Philippines and Indonesia. But these healthcare professionals can stay for only three years, as trainees and on a limited salary. To continue to work in Japan, they must pass a test involving the reading and writing of some 2,000 kanji characters. If they fail to do so before their three years are up, they are sent home.
In 2010, of the 257 Filipinos who took the test, only one passed. The success rate for Filipinos and Indonesians over the first two years of the program was also less than 1 percent, prompting some to regard the exam as a contrivance designed to restrict foreign professionals' period of stay.
"Japan has long maintained a tacit revolving-door policy for migrant labor," says Arudou Debito, a naturalized- Japanese human-rights activist and researcher on internationalization.
"The Japanese government imports cheap young workers during their most productive labor years, but under short-term work visa regimes to ensure they don't settle here. In that sense, what is happening to the caregivers and nurses is completely within character."
Says Professor Takeo Ogawa, founder of Kyushu-based NGO Asian Aging Business Center, "Although the Economic Partnership Agreement has brought caregivers and nurses to Japan, there are many issues with the program. I believe the Japanese system of qualifi cation for caregivers and nurses is too complex for promoting international migration.
The system here is like the Galapagos – a too-specialized evolution in a specific atmosphere. Regarding our aging society, we need to start to look at global standards for qualifying caregivers and nurses, such as the European Care Certifi cate."
"Although inviting foreign workers is still a minority opinion in Japan, without foreign workers we cannot maintain the Japanese social system," says Ogawa. "We need to make fundamental changes to address our labor shortage. For example, Japan still does not have an immigration law. Without such policy changes, it will be much more diffi cult to improve the situation, not only for the elderly but also for other areas of our economy."
One factor working in Japan's favor is the robust and selfless disposition of its elderly population. Many continue to work through their 70s and beyond. Garnering headlines in recent weeks was the Skilled Veterans Corps, a group of seniors led by retired engineers, who volunteered to help repair the stricken Fukushima Daiichi Nuclear Power Plant, with the reasoning that they will likely die by natural causes before the eff ects of radiation exposure take hold. Japanese government nuclear adviser Goshi Hosono took the flak when he dismissed the group as a "suicide corps". The nation was enamored.
As a last-chance alternative to importing foreign caregivers and nurses, Japan is aggressively exploring the use of robots to care for its elderly. A 7.6 billion yen ($93.7 million), fi ve-year Home-use Robot Practical Application Project has so far yielded talking kitchen appliances and networked vital sign monitors, interactive electronic companion pets, smart wheelchairs, hoisting androids and movementand ambulation-assisting skeleton suits. Robot care initiatives have met with mixed views from the elderly, who are increasingly living alone, and dying alone.
"I don't know about all this robot technology, because it is still under development," says Shigeyoshi Yoshida, executive director of the Japan NGO Council on Aging, which represents about 60 aging groups across Japan. "But quick action is required; our culture does not change quickly enough. I know that personally; I would not want a robot taking care of me in my old age. I'd much prefer a young lady!"
ends