Posted by Dr. ARUDOU, Debito on April 13th, 2012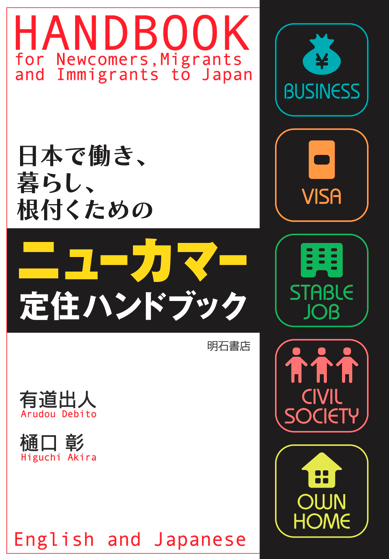 UPDATES ON TWITTER: arudoudebito
DEBITO.ORG PODCASTS on iTunes, subscribe free
Hi Blog.  One of my research readings is Taimie Bryant, "For the Sake of the Country, for the Sake of the Family:  The Oppressive Impact of Family Registration on Women and Minorities in Japan" (39 UCLA Law Review Rev. 1991-1992).
You can read it from this link as a pdf here:
Tamie Bryant.Family Registries
While this is more than two decades old now, it still resonates, with just about everything you need to know about the subtle (but very definite) "othering" processes found in Japan's Family Registry (koseki) and Household Registry (juuminhyou) Systems.  It gives the history of each (the koseki's historical role in rooting out Christians, the juuminhyou's role in census taking and tracking people), and then gives us some vagaries that arise from it:
The doctor who temporarily lost his license to practice medicine because he offered pregnant women an alternate means to register their children rather than have them   aborted to avoid the shame and stigma of illegitimacy.
The woman professor who wished to continue using her maiden name professionally after marriage despite her university telling her that she could only be identified as per her husband's koseki.
The women who sued Nissan for discrimination because they were denied standard corporate allowances just because as women they were not registered as "head of household" (setai nushi).
It also very neatly unpacks:
1) the genealogical tracing of family for generations by corporations and prospective marriage families to see if the person was a Burakumin, or had aberrant behavior from other family members,
2) the hierarchical structure of Japan as a remnant of the prewar ie seido and how upper-class family values and structures were officially foisted upon the rest of Japanese society,
3) the power of the normalization of labeling, and how the state's attitudes towards anti-individualism (as these are dossiers on the family, not just the individual) as seen in this system creates a socially-constructed reality of constant subordination,
4) the difficulty in fighting or reforming this system because of its normalization (although people have been trying for generations), as it is difficult to prove discriminatory intent of a system with no targetable individual discriminator (and with a plausible deniability of unintended consequences). 
5) How ethnic minorities in Japan are excluded and invisible because they simply aren't listed as "spouse" or even "resident" on either form (Debito.org has talked about this at length in the past).
What the article does not get into is unfortunate:
1) How other nationalities (as in, foreigners in general) are also left out; this paper is still in the era of seeing excluded foreigners as Zainichi, whereas all other foreigners are merely temporary; this was before the boom in the number of Ippan Eijuusha (Regular Permanent Residents, the "Newcomers") that surpassed the Zainichi "Oldcomers" in number in 2007. 
2) How divorce under this system means one parent loses all title to his or her children (since after divorce they can only go on one koseki);
3) How people get around this system by gaming it.
One game is how gay couples get linked to one another for inheritance and other family-dependent purposes.  Same-sex marriage is not allowed in Japan.  However, people CAN adopt each other, something Bryant does discuss in her article, and those ties are just about as dissoluble as a marriage.
This is one other (unmentioned, of course) reason why I believe Donald Keene recently naturalized.  If he remained a foreigner in Japan, he could be adopted, but his name would not be listed properly on the koseki and juuminhyou and no rights or benefits would accrue either way.  However, if his partner adopts him after he becomes a Japanese citizen, then all the benefits accrue.  Good for Don, of course (and my beef, remember, is not with him making these life choices, which he should do, but with him portraying himself as somehow morally superior to other NJ, something the Japanese public, according to a recent fawning Japan Times article, seems to buy into).  But wouldn't it be nice if Don, who seems to be speaking a lot in public these days about how things aren't to his liking, would also speak out about these vagaries of the Family Registry System?
Anyway, Bryant writes an excellent paper.  Read it.  Arudou Debito