Posted by Dr. ARUDOU, Debito on May 13th, 2012
Books etc. by ARUDOU Debito (click on icon):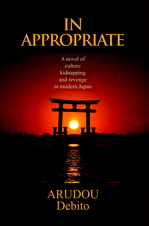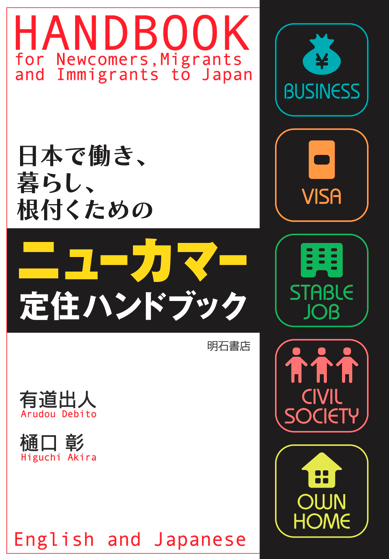 UPDATES ON TWITTER: arudoudebito
DEBITO.ORG PODCASTS on iTunes, subscribe free
Hi Blog. As the very popular and quite influential Community Page at the Japan Times celebrated its 10th Anniversary this week, I was asked (along with their former editor and best reporter) to say a few words as their featured columnist (now for four years plus). Here's what I said. There are links to other celebratory articles below that. Enjoy, and congrats Community Page. You're doing great things. Thanks for being there for our writings, and for us. Arudou Debito
/////////////////////////////////////////////
The Japan Times Tuesday, May 8, 2012
THE ZEIT GIST
A decade serving the community
Wednesday marks the 10-year anniversary of the Community pages, which have been providing news, analysis and opinion by, for and about the foreign community in Japan since May 9, 2002.
Here, an editor, columnist and writer who helped make the section what it is today reflect on the first decade of the Community section.
Full article at http://www.japantimes.co.jp/text/fl20120508zg.html
The Columnist's section:
The columnist: ARUDOU, Debito
I remember my first article on the Community Page back in June 2002, after I jumped ship as a columnist at the Japan Today website.
Having been an infrequent contributor to other publications, I was impressed by the comparative professionalism at The Japan Times: I was never forced to toe any editorial line by the Community Page (unlike, say, the vanity projects that pass for English-language newspapers at the Asahi and Yomiuri, who tend to take criticism of Japan in English by NJ authors as a personal affront).
It was also nice that the JT paid its contributors the amount as promised promptly, something relatively rare in this business.
Honesty has served the Community Page well. Over the past decade, we have had hundreds of contributors writing exposes on subjects few other domestic outlets would touch, including unequal hiring practices due to nationality, the merits of unionization, international divorces from the studiously ignored NJ partner's perspective, the Japanese judiciary's systematic discrimination against claimants based on race or social origin, the biased treatment of NJ crime by police and the media, public policies and government statements that latently and blatantly disenfranchise whole peoples in Japan, one's rights under the law and revised visa regimes, and even new takes on the perennial debate over the epithet "gaijin."
Where else in our domestic media could this motley collection of journalists, scholars, pundits, activists and general malcontents consistently splash their views across a page (now two) every Tuesday — and have their presence permanently recorded in this country's best online archive of English articles on Japan?
For that matter, where else in Japan's media does anyone even acknowledge that there is a "community" of NJ in Japan, or offer authoritative information specifically for the benefit of this community? Only here.
I have been honored to not only have had more than a hundred of my articles featured here since 2002, but also to have the ideas debated in a venue that people, including academics and Japanese policymakers, take seriously.
For example, my favorite Community Page memory is the reaction from "Forensic Science Fiction: Bad science and racism underpin police policy" (Jan. 13, 2004), where I critiqued the National Research Institute for Police Science's highly unscientific "DNA tests for foreigners.". They claimed that you could examine biotic evidence at crime scenes and tell whether the suspect was foreign or not. They sold this snake oil to us taxpayers for years by claiming that "foreign proteins are different than Japanese."
When I telephoned NRIPS on different business shortly afterwards, the person on the other end immediately knew me by name, and with no invitation launched into a defense of the policy as "having nothing to do with foreigners."
I then pulled up the policy and read it back to him. "The very title says, 'Developing an index using biological materials in order to expose foreign crime.' In case you haven't figured it out yet, I can read Japanese. Can you?" I got a gasp and then a delicious silence. Plus, in a country where the police ignore media scrutiny and even get away with murder (ZG, Nov. 1, 2011), the NRIPS still felt obligated a month later to send the JT a flaccid letter of denial. Gotcha.
In sum, I have observed three definite stages in the development of the NJ "community" since I got to Japan. In the 1990s, communities were forming during the influx of foreign labor, with some regions reaching double-digit population percentages of NJ. In the 2000s, NJ communities came under attack by xenophobes and chauvinist politicians who firmly believe the fiction that more foreigners means less Japan. And now, in the 2010s, we're watching the NJ communities attacking themselves, cleaving into one-upping camps over who is "more dedicated to Japan" in this era of perpetual stagnation, rollover disasters and seemingly endless self-sacrifice.
The Community Page, despite all of that, stands as our outlet, and our legacy. Long may it run.
ARUDOU, Debito is the Just Be Cause columnist for The Japan Times
=============================
Related links
VIEWS FROM THE STREET
ENDS