Posted by Dr. ARUDOU, Debito on September 8th, 2012
Books etc. by ARUDOU Debito (click on icon):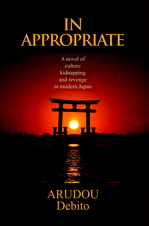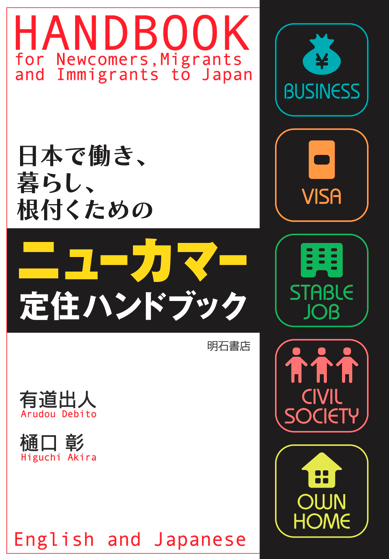 UPDATES ON TWITTER: arudoudebito
DEBITO.ORG PODCASTS on iTunes, subscribe free
Hi Blog.  Now let's get back to some of Debito.org's roasting chestnuts.  Let's have a look at what's becoming of Japan's latest "revolving door" labor visa regime scam (after the "Trainees", the "Nikkei Returnees", and the "Points System"):  the "foreign caregivers", which has ground to a halt due to the (otherwise fully-qualified) NJ health professionals themselves realizing that the systematic barriers were creating an exploitative regime.  So now according to Kyodo News it looks like it's being scaled back.  But not without kicking someone in the ribs first.  As submitter JDG notes:
=============================
The foreign caregiver program was launched because there was a realization that the looming shortage of caregivers to meet Japan's aging population had already arrived. However, as you have documented, from it's inception it has been riddled with unrealistic expectations, low pay, harsh conditions, few incentives, and subject to some strange accounting.
Well, here is the logical conclusion:  foreign caregivers are 'gaijin criminals taking advantage of the system'. Rather than examining what is wrong with the system, the (of course) natural response by officials is to make the program even tougher to live with for caregivers. Only a Kyoto University Prof. seems to have any sense about him. I would say that this development will mark the end (in real terms) of the program. Of course, it's all the NJ's fault…
=============================
Read on.  Arudou Debito
/////////////////////////////////////////////
Foreign caregiver program faces tightening
Kyodo News, Saturday, Aug. 4, 2012
http://www.japantimes.co.jp/text/nn20120804f1.html
The program to enable Filipino and Indonesian care workers to work in Japan under free-trade agreements is at crossroads four years after its launch as Tokyo wavers over whether to tighten requirements for candidates in light of unexpected incidents that have run counter to the plan.
In the latest case, a 37-year-old Indonesian candidate was arrested and deported for working illegally at an auto parts plant in Aichi Prefecture instead of at the nursing home in Okinawa to which she had been assigned, apparently because she had difficulty mastering the Japanese language.
This came amid heightened public scrutiny of the program after it was reported that a number of candidate care workers had quit and returned to their home countries despite passing the qualification exam. They had been expected to work in Japan.
"Work at the special nursing home for the elderly was tough," the Indonesian caretaker was quoted as saying when questioned by immigration officers in Nagoya after her arrest.
The woman came to Japan under the program in August 2010. After undergoing training, she began working at a special nursing home in Okinawa along with four other candidates in December of that year.
Last December she briefly returned to Indonesia, saying she wanted to spend Christmas and New Year's in her home country.
She later re-entered Japan, but did not return to her workplace in Okinawa. Instead, she started working at the auto parts plant in Aichi in March.
"We had no problem with her working attitude, although it seems she was troubled by the fact that she was lagging behind other candidates in terms of learning Japanese," a staff member at the nursing home said. "I wish she would have come to us for consultation."
Caregivers who come to Japan under the program are allowed to stay in Japan for a maximum of four years until they pass the national exam. Before this summer, it was easy for them to apply for re-entry permits prior to making short trips to their home countries or for other travel outside of Japan.
Under the new immigration control system that came into effect in July, foreigners working in the country are now allowed to exit and return within a year without obtaining re-entry permits.
"A blind spot in the system has been taken advantage of," a government official said on condition of anonymity. "Illegal employment absolutely came out of the blue."
Similarly, an immigration official in charge lamented that when an application for a re-entry permit is submitted, it is "impossible" to detect whether the applicant is going to engage in activities beyond the scope permitted under the applicant's visa status.
To remedy the situation, the government is considering revising the program's prerequisites for entry into Japan, including requiring candidates to have a certain level of Japanese language skill. On the other hand, some are concerned that making the rules too stringent will go against the original aim of opening doors to foreign caregivers.
Commenting on the issue, Wako Asato, a special associate professor at the graduate school of Kyoto University, criticized the government for failing to come up with a consistent policy as it sits on the fence between those supportive of the program and others wary of it.
"How should Japan welcome and make good use of talented care workers from abroad? If the government does not present a clear stance on this, I believe we'll be seeing more candidates giving up halfway or quitting to return home even after passing the exam," the expert on migration said.
According to Japan International Corporation of Welfare Services, the program's intermediate coordinator agency based in Tokyo, a total of 1,562 care workers and nurses have come to Japan under the program. Of them, five became unaccounted for and authorities have not been able to confirm if they left the country.
ENDS