Posted by Dr. ARUDOU, Debito on October 2nd, 2012
Books etc. by ARUDOU Debito (click on icon):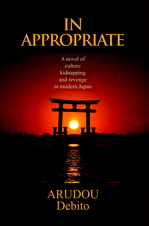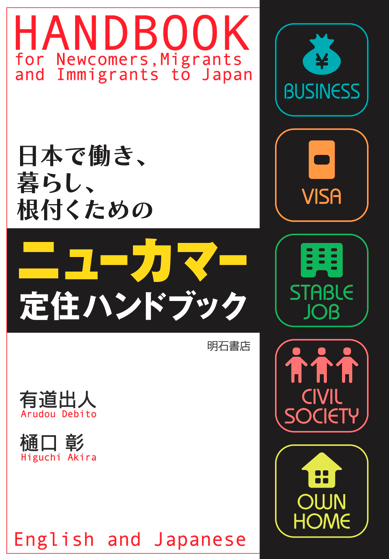 UPDATES ON TWITTER: arudoudebito
DEBITO.ORG PODCASTS on iTunes, subscribe free
Hi Blog.  Great news.  A movie that has been close to a decade in the making is finally hitting the silver screen:  A documentary on child abductions after divorce in Japan (something I have personal experience with; I was interviewed regarding the Murray Wood Case six years ago; the documentary project has since expanded into something much, much bigger and my interview got cut.  Ah well, DVD extras…?).  Directors David Hearn and Matt Antell have this to say:
////////////////////////////////////////////
From The Shadows, a documentary film about Parental Child abduction in Japan, will premiere at the Philadelphia Film Festival on October 23rd and October 27th. This film follows the lives of 5 "Left Behind Parents" trying desperately to reconnect with their children after having their child-parent relationship cut by the other parent. Through their individual stories we examine why this situation is so common in Japan and hear opinions from an array of experts on the situation. The film has had work-in-progress screenings on Capitol Hill (Nov. 2011) and in Tokyo (Apr. 2012) that was attended by the foreign ministry and several embassy reps.
The screening venues and times for the Philadelphia Film Festival are:
1. Tuesday October 23rd, 5:00 pm  – Prince Music Theater – 1412 Chestnut Street  Philadelphia, PA 19102
2. Saturday October 27th 7:35 pm  – Ritz East – 125 South Second Street  Philadelphia, PA 19106
First go to this link: http://filmadelphia.festivalgenius.com/2012/films/fromtheshadows0_mattantell_filmadelphia2012
 
Then go to the bottom of the screen and make sure you select the screening(s) you want to attend and proceed through to payment.

We hope you can attend one or both screenings. There will be a Q and A session after each screening and a reception after the 27th screening. More information on the film and the trailer can be seen at www.fromtheshadowsmovie.com
Please contact David at david@fromtheshadowsmovie.com for more information.
//////////////////////////////////
Congrats, guys.  I'm nowhere near Philly, but those who are, please consider attending!  Wish I could be there!  Hope it gets picked up by a distributor!  Arudou Debito