Posted by Dr. ARUDOU, Debito on October 19th, 2012
Books etc. by ARUDOU Debito (click on icon):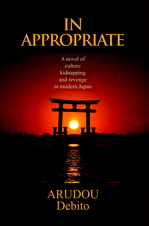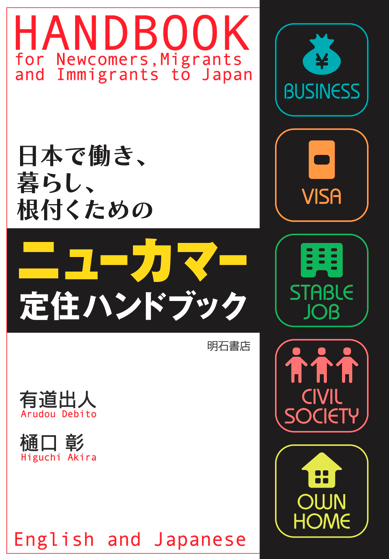 UPDATES ON TWITTER: arudoudebito
DEBITO.ORG PODCASTS on iTunes, subscribe free
Hi Blog. I know so little about this issue that I post this with hopes that others will do some investigation for us (thanks, research on other things in process). Comment follows too-short article.
/////////////////////////////////////////
Foreigners on welfare need to pay pension premiums: agency
TOKYO, Oct. 16, 2012, Kyodo News, courtesy of JK
http://english.kyodonews.jp/news/2012/10/188282.html
Japan Pension Service has drawn up a guideline that renders foreign residents on welfare no longer eligible for a uniform waiver from premium payments for the public pension, effectively a turnaround from a long-held practice of treating them equally with Japanese, sources familiar with the matter said Tuesday.
Human rights activists said it is tantamount to discrimination based on nationality. In fiscal 2010, roughly 1.41 million households were on public assistance. Around 42,000 were households led by foreign residents.
In a reply dated Aug. 10 to a query from a local pension service office, JPS, a government affiliate commissioned to undertake pension services, said, "Public assistance benefits are provided to foreigners living in poverty as done so for Japanese nationals, but foreigners are not subject to the law on public assistance."
ENDS
//////////////////////////////////////
COMMENT:  It sounds like the same sort of thing that happened when Oita Prefectural bureaucrats unilaterally decided in 2008 that elderly NJ didn't deserve welfare benefits, despite it being legal by Diet decree since 1981 (see here also item six). It took a very brave and long-lived Zainichi to get that straightened out.
Only this time, it's not just some local bureaucrats and asinine local courtroom judges. It's the governing agency on the whole pension scheme, publishing a "guideline" on this. Even though, as the Yomiuri noted in 2011, "The [2011 Fukuoka] high court ruling noted Diet deliberations in 1981 on ratifying the U.N. Convention Relating to the Status of Refugees, which stipulates that countries 'shall accord to refugees within their territories treatment at least as favorable as that accorded to their nationals'."  One would think that this would apply in this case too.  Thoughts?  Arudou Debito