Posted by Dr. ARUDOU, Debito on October 28th, 2012
Books etc. by ARUDOU Debito (click on icon):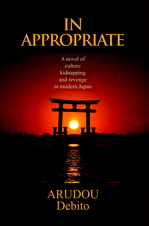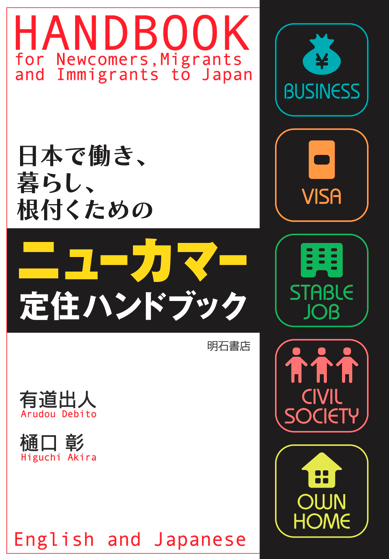 UPDATES ON TWITTER: arudoudebito
DEBITO.ORG PODCASTS on iTunes, subscribe free
Hi Blog.  Something very important happened a few days ago when Tokyo Governor Ishihara Shintaro made a surprise announcement that he would resign his governorship, launch a new political party, and run for a Diet seat in the next Lower House election due in two months.
I say bring it on.  This xenophobic old bigot (now 80) has fallen for one of the oldest tricks in the book:  self-delusion, brought on by decades of megalomania and ideological sound-chambering within a cadre of sycophants — which Alberto Fujimori (an old friend of Ishihara and his elite ruling circles) similary fell for when the self-deluded demagogue buggered off back to Chile (forfeiting his unextradictable safe haven in Japan) to stand for reelection in Peru.  Fujimori, as you know, was then extradited to Peru for trial and is now doing essentially life in prison.  But I digress.
I say bring it on for two reasons.  One is that even if elected (which he will be, under Japan's Proportional Representation system — the main avenue for celebrity schmoes to pad their resume and stroke their egos), Ishihara can do less damage as a Dietmember of a fringe party (analysts already are beginning to doubt the strength of the Rightist alliance between other fringe parties) than as Governor of Tokyo, with an entire Metropolitan Police Force (the strongest and most influential in all of Japan) at his disposal to target people he doesn't like.  One of the reasons he says he resigned his Diet seat in 1995 after 25 years in office is because of his frustration with the powerlessness of the Diet in the face of the pervasive Japanese bureaucracy (which, as he correctly claims, rules the country).  Now he's going right back to that same Diet, and I think he thinks he'll stop at nothing short of becoming PM (He won't.  He won't live long enough.  Osaka Mayor Hashimoto is the bigger threat at half the age.)
The other reason is because it's time to put some cards on the table.  The Center-Left in Japan (in the form of the DPJ) tried their liberalizations (with NJ PR local suffrage, etc.) and lost badly due to the hue and cry over how NJ, if given any power in Japan, would automatically abuse it and destroy Japan).  The image in Japanese politics nowadays is of a rightward swing.  Alright, let's see just how rightward.  Japan's bureaucrats like things just the way they are (their sole purpose is to keep the status quo as is, even if that means Japan irradiates itself and strangles itself to death demographically).  It would take a miracle (something I think not even Ishihara is capable of) to dismantle that system.  If Ishihara wins, Japan's rightward swing is conclusive, and the world will have to stop ignoring a resurgent militarist xenophobic Japan.  If Ishihara loses, that will take a lot of wind out of Rightist sails and push the country back towards centrism.
In this poker game, I believe Ishihara will lose.  And NJ in Japan have already won a victory by having that bigot abdicate his throne/bully pulpit as leader of one of the world's largest cities.
The clock is ticking, Ishihara.  How much more time you got?  Do your thing and then shuffle this mortal coil.  Arudou Debito
///////////////////////////////////////////
The Japan Times, Friday, Oct. 26, 2012
Ishihara to resign, form new political party
Outspoken nationalist says he wants to take his case countrywide
By MIZUHO AOKI Staff writer
In a surprise move, Tokyo Gov. Shintaro Ishihara announced Thursday he will resign and return to the national arena by launching a new political party that can battle the Democratic Party of Japan and Liberal Democratic Party in the next Lower House election.
Later in the day, Ishihara submitted his letter of resignation to the chairman of the Tokyo Metropolitan Assembly, in effect giving 30 days' notice. However, he can leave office earlier if the assembly gives its approval. The election to replace him will be held no more than 55 days from Thursday.
The 80-year-old former author said he would launch the party with Diet members later in the evening, and he plans to run in the next Lower House election on the proportional representation segment of the ballot.
Ishihara said he will be the leader of the new party, which is expected to include members of Tachiagare Nippon (Sunrise Party of Japan). He said at least five Diet members, the minimum required to be recognized as a national political party under election laws, will join up with him.
How much influence the party will have on the national level remains to be seen.
Ishihara was once regarded as a key player in a possible realignment of existing political parties, but public attention shifted to Nippon Ishin no Kai (Japan Restoration Party) led by Osaka Mayor Toru Hashimoto, who has gained popularity among voters frustrated with the DPJ and LDP.
Ishihara said he wants to cooperate with Nippon Ishin no Kai but didn't elaborate.
Rest of the article at http://www.japantimes.co.jp/text/nn20121026a1.html
///////////////////////////////////////////
The Japan Times, Saturday, Oct. 27, 2012
ANALYSIS
Ishihara-Hashimoto tieup seen as difficult
Hawkish allies share nationalist bent but differ on nuclear future
By ERIC JOHNSTON and NATSUKO FUKUE, Staff writers
Tokyo Gov. Shintaro Ishihara's announcement Thursday that he is resigning to form a new national party marks the first step in his final major political push.
But one of Ishihara's key assumptions, that his new party will team up with Osaka Mayor Toru Hashimoto's Nippon Ishin no Kai (Japan Restoration Party), remains problematic due to unresolved differences, especially on the future of nuclear power.
Ishihara, 80, and Hashimoto are close personally and have long hoped to form a third political force able to challenge the ruling Democratic Party of Japan and the Liberal Democratic Party. But political experts say the influence Ishihara's envisioned party would wield in Nagata-cho could be far more limited.
Rest of the article at http://www.japantimes.co.jp/text/nn20121027a1.html
///////////////////////////////////////////
Japan Times Editorial of October 28, 2012 on this issue here.
ENDS