Posted by Dr. ARUDOU, Debito on November 29th, 2012
Books etc. by ARUDOU Debito (click on icon):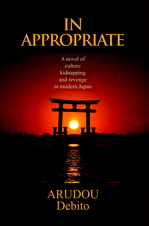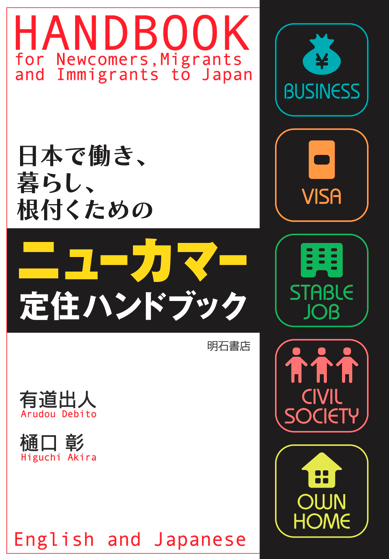 UPDATES ON TWITTER: arudoudebito
DEBITO.ORG PODCASTS on iTunes, subscribe free
Hi Blog. Debito.org Reader Stephanie sent me this eye-opening email a few days ago. I'll let her tell the story (citing and redacting with permission), and comment at the very bottom after the article being cited:
/////////////////////////////////////
November 25, 2012
Hello Debito. I really don't know if this falls under an area of concern that you might want to get involved with but…
My daughter is a 6th grader at a small country public school here in Hokkaido. Every month they get a magazine called "Chagurin" (I think it may be JA sponsored). Anyways, she looks forward to reading these as they have interesting articles and ideas. But this month in the December issue there is an article called "Hikon Taikoku America no Kodomotachi" [Children of the Poverty Great-Power Country of America]. After reading it she told her teacher she did not think parts of it were true, the teacher said it was written so it is true.
She brought this article home to us and translated it. I am so … what is the word…disappointed, mad…it is just not right that this lady writes an article with so many false statements and big generalizations. There are parts of truth but presented in a negative way.
Basically saying America is not a good place and no matter where you go you will see people living in tents in the parks. Other points — the poorer you are the fatter you are (which implies people are fat because they are poor). The health care is poor and it costs 150.000 yen to get one filling! Because people can not afford this they do not go to the dentist they in turn can not bite right, have interviews or get jobs.
One more thing. If you take a look at the photo with the boy with the "bad teeth" — as soon as I saw this photo I doubted those teeth are real. They remind me way too much of the fake halloween wax costume teeth I always had growing up. I sent the photo to a dental hygienist who has been working in America 20+ years and she said "In my 20+ years I have never seen teeth like these. They look like the fake halloween teeth." When I write the author of the article I will be asking her for the photographer's info to clarify the facts behind this photo.
I think you can glean more by reading this yourself so I will attach the article, front cover, and back page.
My issue is not that some people feel this way. My issue is that this magazine is for elementary students who, after reading it, believe it. I have plenty of issues with America but also feel very strongly about not writing or portraying all of America based on one area of America. This author says things that are downright wrong and then goes on to tell the kids that they should always seek to find out the truth … that angers me. Can you imagine a counter part article printed in the States about Japan based on one person's narrow vision of an area and experience in Japan. I have a friend who works in a H.S. in Japan — the students write graffetti on the walls and throw desks out the window — should I write an article for all US children to read about the downfall of Japanese schools?
I will write the magazine, the author, and whoever else I can think of but truly I think we will only turn an ear if more than one person writes to discuss this.
Is this something you can write about? Maybe call or write the magazine?
Also, above the magazine name on the front of the magazine and the back page that I am sending you it says something about "JA group" If this is backed by JA do you have an idea of who I could write with JA as well? Please let me know. And thank you. Regards, Stephanie
PS: I have an email below that I am preparing to send the Chagurin magazine regarding the article I just wrote you about. I can only send this in English — unless you, or someone you know might be willing to translate this. It would need to be on a volunteer basis as I really can't afford to pay anything beyond 1,000 yen at this time — and my own Japanese is poor beyond the daily chit chat. Thanks, Stephanie
—————————————————————–
Dear Chagurin Editor,
My 6th grade daughter borrowed her school's "Chagurin" magazine, December 2012 issue. She enjoys reading the Chagurin magazine, but was surprised when she read the article "Hikontaikoku America no kodomotachi"
While this article does have some truths — the majority of the article is not only negative but also filled with generalizations and falsehoods.
It is not true that in "doko no machi ni itemo" you will find parks filled with tents. We live in Japan, but we are from America. In all of our experience of living and traveling America — we have never seen a park with homeless people in tents. It may be true for a few select areas of America, but not as Mika Tsutsumi writes in her article. This is incorrect and a huge generalization.
It is not true that one filling at the dentist costs 150.000 yen. That is nowhere near true and is completely outrageous. It would cost around $100.
And it is not true that because of the expense of filling one tooth people can not interview and get jobs. That, again, is a huge generalization.
I am saddened that you would allow such a negative article with several falsehoods to be printed for young children in Japan to read and believe!
We love Japan. We love America. Both countries have strengths and weaknesses. Both can learn from each other. But to write an article in either country that takes an experience of one person in one area and then paint it as truth for the whole country — that is just wrong.
I come from a multi-cultural background and I raise my children here in Japan so they too can experience a new culture and way of thinking. It is disappointing for me to have my daughter read this article and then talk with her teacher, telling her that the article was not true and the teacher responds that it is written and so must be true. And sadder yet, to have the Japanese children that read this article actually believe it.
I believe the only way to make this right is to write a retraction of the article, clarifing the falsehoods and generalizations.
I know an ALT who teaches at a public school in Japan. The students at that school write on the walls, don't listen to teachers, sneak off and smoke in the school, and throw desks out the window. Shall I take this experience and write an article for a children's magazine in America about the demise of the Japanese school system?
Of course I would not. But I hope you can understand what I am saying. I am truly disappointed in the printing of this article. I look forward to your response.
Sincerely, Stephanie
ENDS
UPDATE JANUARY 2013:  CHAGURIN EDITORS RESPOND, ADMIT ERRORS IN ARTICLE
=======================================
CHAGURIN MAGAZINE COVER DECEMBER 2012
Note that this magazine is put out by the JA Group "as a magazine to further the education of children's dietary lifestyles"), and is recommended by the Japan National Parent-Teachers' Association.

FIRST PAGE OF ARTICLE
The author is credited as Tsutsumi Mika, a native of Tokyo who was at the United Nations Development Fund for Women (commonly known as UNIFEM) and Amnesty International's NYC division, before landing her current job at Nomura Securities America. One of her books is also entitled "Report from the Field: The Poverty Great-Power Country of America" (Iwanami Shoten Inc.).  The article's headline: "Children in Poverty Great-Power Country of America", where in the subtext notes that the site of the "American Dream" is now a place where one in seven people live in poverty, and children are also being affected ("sacrificing" (gisei), is the word used). "Let us learn what is happening in America, and think about it together!" is the conclusion.
(all pages enlargable by clicking on image)

SECOND PAGE OF ARTICLE
Question raised: "Is it true that the number of people without homes is increasing in America?"
Answer proffered: "There are many tents where people who have been forcefully evicted from their homes have to live." (Among other claims, the article notes how this can be found in parks in any town — and Tsutsumi even takes care to note that it affects Whites as much as Blacks and Latinos!)

THIRD PAGE OF ARTICLE
Question raised: "Is it true that the poorer an area you're in, the more fat children there are?"
Answer proffered: "Because all they can afford is junk food, children with decrepit bodies and teeth are increasing."

FOURTH PAGE OF ARTICLE
Question raised: "Is it true that even if you get sick, you can't go to hospital?"
Answer proffered: "It's the world's most expensive place for medical costs, where one hospitalization can cost you all your assets." This is also the page with the claim that a single tooth filling will cost you 150,000 yen, and the suspiciously bad teeth on a photographed child.

FIFTH PAGE OF ARTICLE
Question raised: "Is it true that one out of every two school students teachers quit school within five years?"
Answer proffered: "This is one of the many evils (heigai) from tests that only evaluate people based upon point scores". [Seriously, this criticism despite Japanese society being famous for its "examination hells".]

SIXTH PAGE OF ARTICLE
Question raised: "Is it true that the number of children [sic] who graduate high school and enter the army are increasing?"
Answer proffered: "With the poverty, future options for youth are disappearing".

SEVENTH PAGE OF ARTICLE (the best one yet!)
Question raised: "What can we [readers] do so that we don't wind up like America?"
Answer proffered: "If you have questions, find things out for yourself, and develop an eye that can see through to the truth". It claims that Japan is on the same road as America, what with the homeless, the TPP and resultant outsourcing overseas etc. One of the questions that Tsutsumi suggests we subject to critical thinking is "Why are hamburgers so cheap?"

BACK PAGE OF MAGAZINE
Gives profiles of the editors behind this propaganda piece. The editor of this article, Mogi Kumiko, notes how it was so frightening that it made her break out in goosebumps.


Mogi encourages people to send in their feelings about the article. That address is:
Tokyo Shinjuku-ku Ichigaya Funagawara Machi 11.  Postcode 162-8448
Chagurin's website is at http://www.ienohikari.net/press/chagurin/
The sponsors, Ie-No-Hikari (funded by the Japan Central Union of Agricultural Cooperatives), can be found at http://www.ienohikari.net/ja/
(And in case you were wondering, the doggerel name for the magazine apparently comes from Child-Agricultural-Green.)
COMMENT FROM DEBITO: Y'know, I am quite partial to the succinct definition of "propaganda" given by The Problem of the Media (2004) author Robert W. McChesney: "The more people consume your media, the less they'll know about the subject, and the more they will support government policy." That I believe is exactly what is happening with this magazine.
I have seen these kinds of dirty tricks rolled out by the goons in Japan's agricultural sector before. Remember the whole rice kyousaku back in 1995, when rice had to be imported, but the "good stuff" was blended with Japanese, American and Chinese-made Japonica, while the lower-quality stuff was sold as is and called "Thai rice" to make sure a firewall was maintained between "Japanese" and "foreign" rice? I do, and The Ministry of Dirty Tricks itself (Nourinshou) has done the same thing with other agricultural goods, including apples back in the 1990s and imported beef/longer Japanese intestines back in the 1980s.
Of course, now we have a more international audience in Japan's schools, who can see through the propaganda because they have experiences outside of Japan. It's immensely disingenuous for author Tsutsumi to advocate a critical eye toward the truth yet fall into the propagandizing camp herself. Especially to an audience of Sixth Graders nationwide. But catch them while they're young, and you will instill fear in them of not only America, but the outside world for a lifetime.
Wonder when the JA will give us the same straight poop on Japan's irradiating food chain. Arudou Debito
========================
UPDATE JANUARY 2013:  CHAGURIN EDITORS RESPOND, ADMIT ERRORS IN ARTICLE