mytest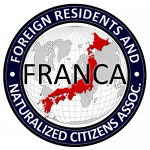 Hi Blog. Every day, as I've said, is an adventure in Japan. Here's today's:
FUN AND GAMES AT HOKUYO BANK
Last week, I got a call from Hokuyo Bank (Hokkaido's largest, the successor to Takugin and recent swallower of Sapporo Bank) telling me that some money had arrived by wire transfer from overseas. It was sent to my corporate account, but had my name listed as individual beneficiary (not the corporation). So couldn't I please come down to the branch and fill out a piece of paper and clarify the beneficiary?
Hokay, sure. Whatever. I had been waiting for that payment for an academic lecture in California for six months, and JPY/USD exchange rates since August were eating up dollar-denominated compensation (to the tune of about 20%!).
"Oh, and one more thing," Hokuyo asked, "What's this money for?"
"Sorry, but none of your business."
"Won't you please tell us, for our reference?" (sankou no tame)
"No. For the amount I have received [USD 500], you are under no obligation to ask me under money laundering laws. And I am under no obligation to tell. Kindly respect my privacy."
THE COLUMBOES AT HOKUYO
I went down this morning and filled out the paperwork. When the question came up again about what this money is for, I directed her to something I had just downloaded and printed up from Wikipedia regarding money laundering and international money transfers in Japan:
———————————-
本人確認が必要な取引
以下は、本人確認が必要となる取引の一部である。
▪ 金融機関と新規取引を開始する時(口座開設、信託取引締結、保険契約締結等)
▪ 200万円を超える金銭の送金・振込
▪ 10万円を超える現金の送金・振込(預金口座にある預金の送金・振込については前項のとおり)
尚、本人による多額の預金の払い戻しに際しては本人確認が義務づけられていない。
http://ja.wikipedia.org/wiki/本人確認法
(and yes, I'm fine with citing Wikipedia for noncontroversial issues)
———————————-
So since 500 bucks (or now about 45000 yen, sob!) is less than a fortieth of the 2 million yen threshold for direct transfers, or less than half the 100,000 yen for cash transfers, there was no reason to ask me further questions.
The madoguchi (and her boss, Tokoro-san) maintained that it was policy at Hokuyo to check all monies coming in from overseas. "All, even if they're only one yen?" Well, not that low. "So where's the threshold for checking? I aver it's these figures above." They just wanted me to cooperate, but I wanted a reason why I had tripped some sort of tripwire.
"It's not because the accountholder has a foreign-looking name, now, is it?"
Now, before you think I'm just flying off the handle as usual, consider that I have had other accounts (one particularly for contributions to the Otaru Onsens Lawsuit way back when) in places like Hokkaido Bank. And I have gotten calls like this for tiny amounts (even 5000 yen) asking what it's for. Even when no money has come in, I've gotten at least one letter asking (since the beneficiary is "otarusoshouenjokai arudou debito daihyou") what the very account is for. I've ignored all queries. So what seems to keep tripping the wire is a foreign-sounding name. And even for simple small-amount cash conversions of USD into JPY, people like Permanent Resident Olaf Karthaus have had their passport demanded by Hokkaido Bank for photocopying in the name of anti-money-laundering. He got a formal apology from them for acting outside the law.
Back to Hokuyo. The standard denial shower came.  "We're not discriminating."
"Okay, so what else is it? What standards are you using to decide to check my transfer if it's not for money laundering? Your discretion?"
I wasn't getting any clarification, so I dropped by Hokuyo HQ later on today and talked to a Ms Kobayashi, Kachou in the Houjinbu Gaikoku Kawase-ka, who brought out the letter of the law thusly:
——————————————-
外国為替及び外国貿易法(銀行等の確認義務等)
第十七条  銀行等は、その顧客の支払等が、次の各号に掲げる支払等のいずれにも該当しないこと、又は次の各号に掲げる支払等に該当すると認められる場合には当該各号に定める要件を備えていることを確認した後でなければ、当該顧客と当該支払等に係る為替取引を行つてはならない。
一  第十六条第一項から第三項までの規定により許可を受ける義務が課された支払等 当該許可を受けていること。
二  第二十一条第一項又は第二項の規定により許可を受ける義務が課された第二十条に規定する資本取引に係る支払等 当該許可を受けていること。
三  その他この法律又はこの法律に基づく命令の規定により許可若しくは承認を受け、又は届出をする義務が課された取引又は行為のうち政令で定めるものに係る支払等 当該許可若しくは承認を受け、又は当該届出後の所要の手続を完了していること。
http://law.e-gov.go.jp/htmldata/S24/S24HO228.html
——————————————-
Later joining us was a Mr Ishiguro, Fukubuchou of the Houjinbu, Mr Takahashi, Kachou of the Kokusaika, and Mr Nakanishi, Chousayaku of the Kokusaika. After a lot of Q&A, their case was essentially this:
1) Zaimushou does not have a minimum transfer amount to be checked when it comes to foreign monies coming in, or Japanese monies going out. As you can see in the above law, there are no threshold amounts written either in the clauses as stated, or in the clauses being referred to within.
2) Since we cannot check every transfer, it is up to the bank's discretion whether or not to check in certain circumstances.

3) If you were receiving money from or sending money to terroristic places in the world, we would of course check about its purpose.
4) However, receiving money from the University of California, Berkeley doesn't apply here. By the transfer details it's obvious you were receiving remuneration for a lecture, so it was unnecessary for your branch of Hokuyo to have asked you further questions about purpose.
5) We apologize for the inconvenience.

Er, thanks. My questions, which went basically unrequited, were these:
1) Why are foreign transfers in or out treated as potentially criminally suspicious? There are plenty of Yakuza transferring domestically too, no? Is this not discriminatory?

2) Individually, why did you ask me? Because I'm a gaijin account holder? I still haven't gotten any other plausible reason for the tripwire. It's not amount. It's not origin. So why?

3) You admit that the questions about purpose were unnecessary. Thanks. Now please ask Zaimushou if there is a threshold transfer amount to activate these questions. If so, tell me in writing later what that amount is. If not, tell me in writing later what Hokuyo's discretionary thresholds are.
4) Are these questions optional?  What happens if I decide not to answer?

5) Thanks for the apology. Now put it in writing with what sort of keihatsu you will carry out at Hokuyo zentai to make sure you don't put your NJ account holders through any more rigmarole, and make them feel their accounts and transfers are suspicious. Putting things in writing tends to make people take requests and apologies more seriously. It's more likely to result in policy change if there's a paper trail.
To that, Mr Takahashi said he would offer a verbal apology, but nothing in writing.  Never mind what Hokkaido Bank did for Olaf.  And there was no particular promise from them either to make Zaimushou's threshold information (which should be public info) or Hokuyo's discretionary guidelines, if any, clear to me in future.
I said I was disappointed. "I'm a valued customer. I've had a long relationship with you. My house mortgage is with you. I opened a corporate account with you because I was fed up with Hokkaido Bank treating me and my accounts as suspicious. Now you are doing the same thing."
They offered the same apologies, and that was where we let the discussion drop. They said that they would coach my branch to leave me alone next time I get an international transfer. Sure, that fixes the problem.
Seems like a small issue, but to me it's a tip of the iceberg thing. What's transpired here is that all foreign money transfers, at least in Hokkaido's biggest banks, are officially to be treated with suspicion. Regardless of domestic, or even international, standards of money laundering (thresholds of 15,000 dollars in the US, 15,000 GBP or Euros in the UK, for example).  It's a damned nuisance.
Why? Because Zaimushou leaves it vague enough for Hokuyo to abuse, and because Hokuyo is under no obligation to disclose their rules to their customers even upon request. Thanks a heap.  But that's how power flows when you don't have enough information or a workable FOIA to keep even your accountants accountable.
Arudou Debito in Sapporo