Posted by debito on March 18th, 2009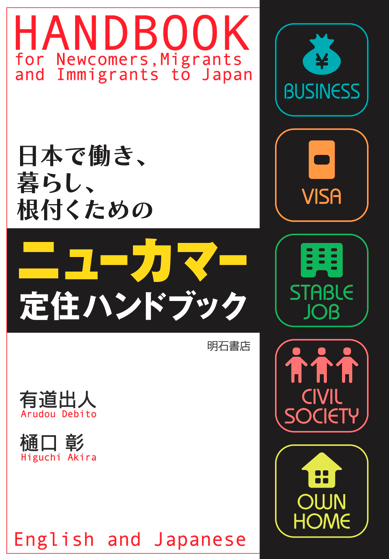 Hi Blog.  Interesting precedent here.  A hotel which refused a booking to a major organization (in fact, cancelled their reservation) looks to be taken before the public prosecutor by police.
This is a good precedent.  The police are at last enforcing the Hotel Management Law, which says you can't refuse people unless there are no rooms, there's a threat to public health, or a threat to public morals.  But hotels sometimes refuse foreigners, even have signs up to that effect.  They can't legally do that, but last time I took a case before the local police box in Shinjuku, they told me they wouldn't enforce the law.
Not in this case.  Read on.  As I said, interesting precedent being set here, what with this criminal case instead of a civil suit.  Pity it took more than a year to enforce, and it took a group this big and organized to kick the NPA's butt into action.  I'm not sure this is a situation the average NJ will be able to take much advantage of.  But again, a step in the right direction.  Courtesy of HH.  Arudou Debito in Sapporo
=======================================
Police move Prince Hotels-teachers union case to next level
THE ASAHI SHIMBUN
Police sent papers to prosecutors Tuesday against the operator of a Tokyo hotel that refused entry to the Japan Teachers Union for its annual convention, fearing protests by right-wing groups.
Police said Prince Hotels Inc., its president, Yukihiro Watanabe, 61, the 52-year-old general manager of three Prince group hotels, and managers of the company's administration and reception departments are suspected of violating the Hotel Business Law.
They said the parties reneged on their obligation to provide lodging as stipulated by the law.
It is rare for police to establish a case based on the hotel law's stipulation, according to officials of the Ministry of Health, Labor and Welfare.
According to police, Prince Hotels and Watanabe in November 2007 rescinded a contract signed with the teachers union to use the Grand Prince Hotel New Takanawa in Tokyo's Minato Ward for its 57th National Conference on Educational Research scheduled from Feb. 2, 2008.
They also refused, without a justifiable reason, to let the union reserve 190 rooms at the hotel for conference participants, police said.
As a result, the teachers union was forced to cancel the plenary session of the conference for the first time since 1951.
According to police, Prince Hotel officials said they were aware that their actions were illegal, but they insisted they had no choice because the Japan Teachers Union's convention could draw "protests by right-wing groups and cause problems for other guests and residents nearby."
The union has demanded an apology and has sued the hotel for compensation.
The union filed a criminal complaint with police in August last year.
Under the Hotel Business Law, hotel operators are prohibited from denying accommodations to guests except when they pose a clear risk of spreading a communicable disease, engage in illegal activities, or disrupt public moral, or when the hotel has no vacancies.
Violators face a 5,000-yen fine, but under a special measures law on fines, the hotel operator and executives can be fined a maximum 20,000 yen if found guilty.
A lawyer representing the union said the issue with the hotel touches upon basic constitutional rights.
"Freedom of assembly, protected under the Constitution, will be jeopardized" if government and judiciary fail to take strict measures, the lawyer said.
The union made reservations in March 2007 through a travel agency, paid half of the costs in July that year, and signed a formal contract the following month.
The hotel then sent a certified letter to the union saying the contract had been annulled.
The union fought back and won a tentative injunction from the Tokyo District Court to allow it to use the hotel facilities.
The Tokyo High Court upheld the injunction on Jan. 30, 2008. However, the hotel still refused to let the union members in.
Minato Ward, where the hotel is located, reprimanded hotel officials in April 2008. But the ward stopped short of using administrative penalties, such as ordering a suspension of business operations, after receiving a letter from the operator vowing to prevent a recurrence.
Prince Hotels issued a statement Tuesday saying it "considers seriously the sending of papers to prosecutors and will continue to cooperate with the investigation."
(IHT/Asahi: March 17,2009)
ENDS