Posted by Dr. ARUDOU, Debito on August 27th, 2009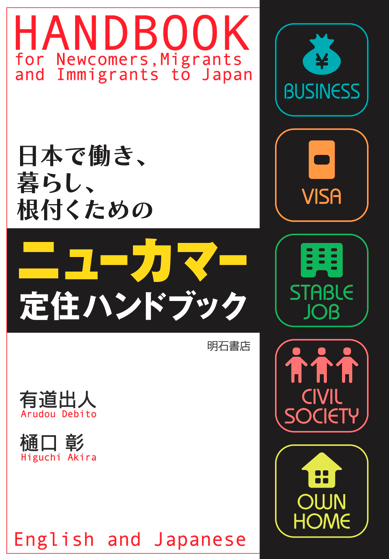 UPDATES ON TWITTER: arudoudebito
Hi Blog.  After a very nasty discussion on Debito.org last month, regarding the validity of a story by Brian Hedge that a 74-year-old tourist was incarcerated for more than a week just for holding a pocket knife, the Japan Times has come through (The only media to bother — subscribe to the paper, everyone!  Who else you gonna call?) and confirmed that it actually did happen.
It sure would be nice for the anonymous nasties who raked people over the coals to capitulate now.  How 'bout it?  Arudou Debito in Sapporo
==================================
The Japan Times Wednesday, Aug. 26, 2009
Tourist's 10-day detention rapped
Lawyers say elderly American should never have been jailed for holding small pocketknife
By MINORU MATSUTANI Staff writer (excerpt)
http://search.japantimes.co.jp/cgi-bin/nn20090826a4.html
It all started when an American tourist asked a police officer for directions to the Kinokuniya bookstore in Shinjuku Ward, Tokyo.
The Californian, 74, could never have imagined the officer would reply to his question with: "Do you have a knife?"
He could never have dreamed, either, that his possession of a pocketknife, which he calls a "customary personal item," would be illegal in Japan and lead to 10 nights in detention, the man told The Japan Times during a recent interview.
"It was unpleasant and disappointing," he said.
The actions by police, including asking the man if he was carrying a knife, are questionable, lawyers said.
In particular, they say 10 days in detention is problematic — although unfortunately in Japan not uncommon.
"I seriously doubt the man needed to be detained at all," said lawyer Kazuharu Suga, who has been assigned to defend the American.
"Police should have confiscated the knife and released him after getting answers for why he came to Japan, where and how long he plans to stay in Japan and how he got the knife," Suga said.
"Unfortunately, in cases like this, 10 days of detention is not unusual," he said, adding that a foreigner could be held longer if police have linguistic trouble communicating with the suspect…
Rest of the article at:
http://search.japantimes.co.jp/cgi-bin/nn20090826a4.html
The Japan Times Community Page ran a series of responses on Tuesday from readers, many outraged, by this treatment. Here they are:
============================
One pocket knife, nine days' lockup
Following are a selection of readers' responses to the July 28 Hotline to Nagatacho column headlined "Pocket knife lands tourist, 74, in lockup."
The Japan Times Tuesday, Aug. 25, 2009
"Truly a horror story…"
Rest at http://search.japantimes.co.jp/cgi-bin/fl20090825hs.html
ENDS