mytest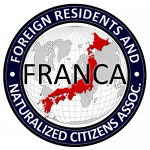 UPDATES ON TWITTER: arudoudebito
OTARU ONSENS TAPE (1999-2003) PART ONE
All TV shows in Japanese (no subtitles or dubbing) with amateur editing
By Arudou Debito (www.debito.org, debito@debito.org)
Total time:  2 hours 20 minutes.  Recorded on one VHS tape in 3X format.
CONTENTS WITH TEACHING NOTES
1) TV ASAHI NEWS STATION on ANA BORTZ DECISION (Nationally broadcast October 12, 1999) (10 minutes).  National broadcast.  Describes the first court decision regarding racial discrimination in Japan, citing the UN Convention on the Elimination of Racial Discrimination, and the fact that Japan has no law against racial discrimination.
Imbedded video follows.  If you would like to download and watch this broadcast in mp4 format on your iPod, click here:  https://www.debito.org/video/anabortz101299.mp4 (NB:  if you want it to download as a file, not open up in a different browser:  right-click for Windows users, or Control + Click for Macs)
COMMENT:  What's remarkable about this broadcast is how thoroughly it describes the Bortz Case and the UN CERD.  Also the videotape, from Sebido Jewelry Store security cameras in Hamamatsu, showing the owner refusing Ana quite forcefully.  It is the most sympathetic broadcast to come out during the Otaru Onsens Case, and unfortunately it would come at the very beginning, before the media really lost the point.
(Shortly after being YouTubed, there was a complaint from a viewer in Japanese that this report wasn't balanced because it didn't give the store's perspective.  Actually, the store refused to comment for this broadcast.)
The Ana Bortz Lawsuit would inject new energy into the Otaru Onsens Case (which first started in earnest on September 19, 1999, about a month before), offering positive legal precedent for the onsens to take their signs down.  Shortly afterwards, one did (Onsen Panorama).  The other two, Onsen Osupa, would take until March 2000 and a lot of beers and making friends with the owner.  The last one (in Otaru, at least), Onsen Yunohana would take until January 2001, nearly fifteen months and a lot of events later, on the day that we announced that we would be suing them.  Then, and only then, and Yunohana only replaced it with a new set of exclusionary rules.  It would take several years to prove this, but these moves would be a losing formula for them in court.  More in my book JAPANESE ONLY.
Next up, the broadcasts which painted this issue as a matter of "cultural misunderstandings" and lost the point — that this discrimination is a matter of race, not culture.
Arudou Debito in Sapporo