mytest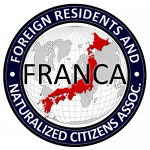 UPDATES ON TWITTER: arudoudebito
Good morning Blog, and happy holidays to readers in Japan. This week I will continue a retrospective on the Otaru Onsens Case, with links to media I collected nearly a decade ago, charting the course of the debate, and how it went down a path that in fact ultimately encouraged people to discriminate. The full arc in my book JAPANESE ONLY, but here is a list of primary sources for your viewing pleasure.
If possible (my friend KM is also supposed to be on holiday, but he's the one who has kindly converted my analog recordings into digital and YouTubed it), I will put up a link to each media every day, the first one this evening. There is also a DVD I can burn for those who wish to use this for educational purposes (contact me at debito@debito.org).
Here's an outline of the media I have when I first offered this as a study aid three years ago.  After that, the playlist, courtesy KM, on YouTube.  Arudou Debito in Sapporo
=============================================
OTARU ONSENS TAPE (1999-2003)
All TV shows in Japanese (no subtitles or dubbing) with amateur editing
By Arudou Debito (www.debito.org, debito@debito.org)
Total time:  2 hours 20 minutes.  Recorded on one VHS tape in 3X format.
CONTENTS WITH TEACHING NOTES
1) TV ASAHI NEWS STATION on ANA BORTZ DECISION (Nationally broadcast October 12, 1999) (10 minutes).  National broadcast.  Describes the first court decision regarding racial discrimination in Japan, citing the UN CERD Treaty, and the fact that Japan has no law against racial discrimination.
2) HBC TV award-winning documentary on OTARU ONSENS CASE (Locally broadcast March 27, 2001) (1 hour 2 minutes).  Gives the most thorough rundown of the issue and expresses the issue from a more Japanese point of view (i.e. the issue less in terms of racism, more in terms of cultural differences).
3) TV ASAHI tabloid show "KOKO GA HEN DA YO NIHONJIN", on exclusionism in Wakkanai, Monbetsu, and Otaru (Nationally broadcast Feb 28, 2001) (16 minutes).  Complete with brickbats for the Plaintiffs for filing suit from the screaming foreign panelists.  NB:  Panelists were apparently chosen depending on whether they had strong views about the case.  A special emphasis, according to media sources, was given foreigners who would oppose the lawsuit, as it would make for better television.
4) HBC NEWS (Locally broadcast March 27, 2001) on the OTARU ONSENS LAWSUIT FIRST HEARING (3 minutes).  Otaru City claims impunity from CERD responsibilities due to local govt. status, while Yunohana Onsen tries to claim it was the victim in this case.
5) VARIOUS NEWS AGENCIES (Dosanko Wide, Hokkaido News, STV, and HBC) with various angles on OTARU ONSENS LAWSUIT FILING (Locally broadcast February 1, 2001) (15 minutes total).  NB:  HBC contains the only public interview given by Defendant Yunohana Onsen owner Hashimoto Hiromitsu.  This interview was given live (the only way Hashimoto would agree to be interviewed, so that his comments would not be edited, according to reporter sources), where he states that he has never met us (of course; he always refused to meet us; the only time we would ever cross paths would be November 11, 2002, in the courtroom, when the Sapporo District Court came down in Plaintiffs' favor).
6) UHB SUPER NEWS Beginning of the new year special on THE YEAR 2001 (Locally broadcast January 3, 2002) (15 minutes).  Discourse on the nature of internationalization.  Also brings in the spectre of foreign crime and terrorism, first brought up from April 2000 with the "Ishihara Sangokujin Speech", and later used to justify further exclusionism towards foreigners.
7) NHK CLOSE UP GENDAI on FOREIGN CRIME (Nationally broadcast November 7, 2003) (26 minutes).  The fix is in:  Foreigners and the crimes they bring is now publicly portrayable as fearful, with no comparison whatsoever made to stats of crimes by Japanese (except those connected again with foreigners).  A PSA posing as a news special, to warn Japanese about foreigners and their specific methods of crime.
Apologies that there is no footage of the actual District Court Decision of November 11, 2002.
All details and transcripts of many of these and other shows are available for students and scholars in books:
●   JAPANESE ONLY:  THE OTARU HOT SPRINGS CASE AND RACIAL DISCRIMINATION IN JAPAN (Akashi Shoten Revised 2006, ISBN 4-7503-9018-6)
●   ジャパニーズ・オンリー 小樽温泉入浴拒否問題と人種差別(単行本 明石書店2004年改訂版 ISBN: 4-7503-9011-9)
Ordering details at www.debito.org/japaneseonly.html
Original documentation and articles in English and Japanese at www.debito.org/otarulawsuit.html
Other bilingual interviews and radio broadcasts/podcasts available at
www.debito.org/publications.html#INTERVIEWS
More Japan Times articles on issues connected with rights of non-Japanese residents at
www.debito.org/publications.html#JOURNALISTIC
Thank you for your interest in this case and in this issue!  Arudou Debito in Sapporo, Japan