mytest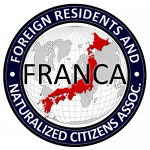 UPDATES ON TWITTER: arudoudebito
OTARU ONSENS TAPE (1999-2003) PART TWO
All TV shows in Japanese (no subtitles or dubbing) with amateur editing
By Arudou Debito (www.debito.org, debito@debito.org)
CONTENTS WITH TEACHING NOTES
2) HBC TV award-winning documentary on OTARU ONSENS CASE (Locally broadcast March 27, 2001). Gives the most thorough rundown of the issue and expresses the issue from a more "Japanese point of view" (i.e. the issue less in terms of racism, more in terms of cultural differences).
Starts here, then has a playlist that goes to the next part. Six parts, runs about 50 minutes total.  If you would like to download and watch this broadcast in mp4 format on your iPod in one part, click here:  https://www.debito.org/video/HBC032701.mp4. (NB:  if you want it to download as a file, not open up in a different browser:  right-click for Windows users, or Control + Click for Macs)
Comment follows imbedded video:
COMMENT:  We have a decent establishment of the issue in part one, then in subsequent parts we have a whole bunch of pundits claiming this is a "cultural issue" (meaning misunderstandings of our unique J culture make refusals of NJ inevitable to some).  Or somehow that it's a Hobson's Choice between "human rights of the NJ" and "the survival rights of the business" (which was always a false dichotomy — borne out in retrospect that none of the onsens have gone bankrupt since taking their signs down; quite the opposite in the case of Defendant Onsen Yunohana).
What happens is that the show becomes a"Japanese vs Non-Japanese" thing, where we get lots of old J men and women etc. saying how much they dislike NJ, vs NJ bleating about their rights despite having allegedly different and disruptive bathing rules.  We even have Tarento Daniel Carr coming off all sycophantic — blaming NJ for their plight and pointing out their foibles.  Teeth begin to itch before long.
Nowhere in the show is there anyone J saying, "Look, all you have to do is kick out those who don't follow the rules.  It's not a matter of nationality at all.  Just a matter of ill-mannered people, which is an individual matter, not a cultural matter."  But no.  That would remove the drama that TV news reports are such suckers for, alas.
Of course, HBC gave this a good, earnest try, the best of all the shows that would come out, but it still winds up convincing the viewer that "East is East" in the end.  I see this pattern constantly in J news reports — most resort to portraying Japanese as somehow victims, while few ever portray NJ as residents with as much right to life here in Japan as anyone else.  And never, but never, is the issue shown as something as simple as stubborn and bigoted people butting heads as individuals regardless of nationality.
Arudou Debito in Sapporo