mytest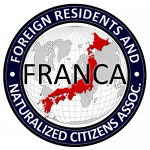 UPDATES ON TWITTER: arudoudebito
Hi Blog.  In Part Four of this retrospective on the Otaru Onsens Case a decade on, I talk about how the J media received and reported on our filing of the lawsuit against Otaru Onsen Yunohana on February 1, 2001.  The answer:  Not well.  Comment from me follows embeds:
OTARU ONSENS TAPE (1999-2003) PART FOUR
INDEX OF PREVIOUS PARTS HERE
By Arudou Debito (www.debito.org, debito@debito.org)
4) HBC NEWS (Locally broadcast March 27, 2001) on the OTARU ONSENS LAWSUIT FIRST HEARING (3 minutes).  Otaru City claims impunity from CERD responsibilities due to local govt. status, while Yunohana Onsen tries to claim it was the victim in this case.
5) VARIOUS NEWS AGENCIES (Dosanko Wide, Hokkaido News, STV, and HBC) with various angles on OTARU ONSENS LAWSUIT FILING (Locally broadcast February 1, 2001) (15 minutes total).  NB:  HBC contains the only public interview given by Defendant Yunohana Onsen owner Hashimoto Hiromitsu.  This interview was given live (the only way Hashimoto would agree to be interviewed, so that his comments would not be edited, according to reporter sources), where he states that he has never met us (of course; he always refused to meet us; the only time we would ever cross paths would be November 11, 2002, in the courtroom, when the Sapporo District Court came down in Plaintiffs' favor).
COMMENT:  By parroting the views of racists (such as the owner of Yunohana) and the completely negligent City of Otaru (which claimed on record, as you will see in the broadcasts above, that the UN Convention on Racial Discrimination does not apply to local governments; a complete lie obviated by a cursory reading of the CERD (Article 2 1(c))(*), they wound up perpetuating the dichotomy and convincing some that it's perfectly okay to discriminate.  Hey, it's not illegal, is it?
This is one more, less obvious, reason why we need a law against racial discrimination in Japan.  Because if this is not criminal activity, you wind up promoting the racist side as well for the sake of "balance".  For example, when lynchings were not illegal in the US South, you'd get reporters having to "tell both sides", as in, "that black man looked at that white woman funny" or "he was getting too uppity, had to make an example".  And it becomes an example.  However, if it's illegal, then it's a crime, and you don't have to "give the other side" when the other side is already criminalized.  Thus you nip promoting further racism in the bud.  This does not happen in the broadcasts above, alas. Arudou Debito in Sapporo
(*) Regarding Otaru City's assertion of exemption under the CERD, they had a good reason to be confident:  Unbeknownst to us until April 15, 2002, during cross-examination in court, it turns out the City of Otaru had been coached by the Ministry of Justice, Bureau of Human Rights, Sapporo Branch, on November 29, 1999, that they need not take any measures to comply with the CERD.  See original document in JAPANESE ONLY page 347.  Why a GOJ agency entrusted with protecting human rights in Japan would coach a fellow government administration not to bother following the CERD remains one of the more disingenuous things I've ever seen in my life.
ENDS