mytest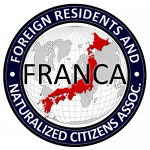 UPDATES ON TWITTER: arudoudebito
Hi Blog.  In Part Six of this retrospective on the Otaru Onsens Case a decade on, I talk about how the J media misinterpreted the issues revolving around the "JAPANESE ONLY" signs up at Otaru Onsen Yunohana et al., and how they wound up fanning the fires of exclusionism by spreading fear of foreigners (particularly vis-a-vis foreign crime).
As I chart in book "JAPANESE ONLY", when we first started this case in September 1999, NJ were seen as "misunderstood outsiders", impaired by "culture" as their monkey on their back.  But following GOJ policy putsches by politicians like then-PM Koizumi and Tokyo Gov Ishihara (who in April 2000 famously called upon the Nerima SDF to prepare for "foreigner roundups" to prevent riots in the case of a natural disaster), NJ became a public threat to Japan's safety and internal security (even though NJ crime was always less than J crime both as a proportion and of course in terms of absolute numbers).  Then more doors slammed shut and more signs barring NJ from entry went up — some of them direct copies of the signs in Otaru.  Hey, as those onsens indicated, exclusionary signs are not illegal.
Thus, although we made progress in the first six months of the Otaru Onsens Case, getting signs down in two of Otaru's three exclusionary onsen, we could not compete with the national government and media saturation, and lost all the ground we gained and then some.  The media's overfocus on NJ crime to this day affects the debate regarding assimilation.
Embedded videos of how the media could not escape linking NJ rights with foreign crime follow.  Arudou Debito in Sapporo.
===============================
OTARU ONSENS TAPE (1999-2003) PART FOUR
INDEX OF PREVIOUS PARTS HERE
By Arudou Debito (www.debito.org, debito@debito.org)
6) UHB SUPER NEWS Beginning of the new year special on THE YEAR 2001 (Locally broadcast January 3, 2002) (15 minutes).  Discourse on the nature of internationalization.  Also brings in the spectre of foreign crime and terrorism, first brought up from April 2000 with the "Ishihara Sangokujin Speech", and later used to justify further exclusionism towards foreigners.  Part One of Two 
(Part Two features me trying to explain "kokusaika" in terms of immigration and tolerance; love how the commentators then struggle to square the circles:)
7) NHK CLOSE UP GENDAI on FOREIGN CRIME (Nationally broadcast November 7, 2003) (26 minutes).  The fix is in:  Foreigners and the crimes they bring is now publicly portrayable as fearful, with no comparison whatsoever made to stats of crimes by Japanese (except those connected again with foreigners).  A PSA posing as a news special, to warn Japanese about foreigners and their specific methods of crime.
Part One of Three:

ENDS