mytest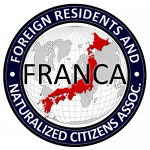 UPDATES ON TWITTER: arudoudebito
Hi Blog.  Just received this.  It's good enough to quote in full.  It's the best, most thorough, most balanced opinion yet on the case, in my view.  Let's see if I can do better tomorrow in my Japan Times JUST BE CAUSE column.  Arudou Debito in Sapporo
=================================
* * * * * * * * * T E R R I E 'S T A K E * * * * * * *
A weekly roundup of news & information from Terrie Lloyd.
(http://www.terrie.com)
General Edition Sunday, October 4, 2009 Issue No. 536
+++ WHAT'S NEW
On September 28th this last week, news starting emerging on CNN and several other media about an American dad who was arrested in Fukuoka for trying to abduct his kids back, after his Japanese ex-wife had first abducted them from him in the USA. The Dad, 38-year old Chris Savoie, is now in jail in Fukuoka for some indeterminate period, while the police try to extract a confession from him.
Well… at least we think this is what is going on, because as many readers will know, the police can keep a suspect in detention for months for questioning, with very limited access to a lawyer, until they think the case is ready to send to the courts. This process is partly the reason why Japan has a successful conviction rate (versus a relatively low prosecution rate) in the 99%+ range.
Chris Savoie is not a wet-behind-the-ears foreigner who knows nothing about Japan and its customs. Indeed, he has led a highly successful business career here, and amongst other things built a pharmaceutical business called GNI in Fukuoka that went on to do an IPO on the Mothers market in September 2007. He is a strong Japanese speaker, has a PhD, and according to press reports naturalized as a Japanese national several years ago. So his being in jail is both a surprise and then again it isn't.
No one other than Savoie himself knows what was going through his mind when he had a friend drive a car along side his ex-wife and two children, aged 6 and 8, while they were walking to school. However, according to reports he jumped out of the vehicle, bundled the kids into the car and raced to the U.S. Consul's compound in Fukuoka. This was a big mistake, because at the compound he was not allowed entry by the guards, and since his ex-wife had already alerted the police, they soon arrived on the scene and nabbed both him and the kids.
While we don't know what Savoie was thinking, we do know the facts surrounding his decision to try to get his kids back:
1. His wife is on record in a U.S. divorce court as stating that she would not abduct the kids, despite Savoie's fears that this might happen.
2. She did abduct the kids and she clearly didn't expect to return them to the U.S. Indeed, she was taking them to school, meaning that they weren't just on holiday.
3. As readers will know from our previous commentary on this subject (http://www.japaninc.com/child_abduction), there are NO recorded cases of U.S.-Japanese kids abducted from the U.S. being returned to the custodial parent in the U.S. by court action, and only 3 that were mutually resolved between the parties. This among 102 open cases of abduction known to the U.S. Embassy in Tokyo, and possibly several thousand unreported cases which have probably happened over the last ten years.
4. Previous cases we have heard of indicate that it is not a crime for a spouse to take the kids into hiding in Japan. The idea being that the abductor waits until the kids acclimate to them, before resurfacing. If the kids have been with that abducting spouse for more than a year, then typically judges will award that spouse custody on the basis that the kids should have a "stable home life" and better to have them not experience another major change. Until now that's been the pattern of rulings, anyway.
5. While joint custody may be legally allowed in Japan, there has been no tradition nor legal enforcement of joint custody arrangements. So if a spouse, almost always the Japanese spouse, has possession of the kids and doesn't want the other parent to see them, then the left-behind spouse can't.
Given that Savoie has probably been aware of the legal situation, it is not so surprising that he attempted to get his kids back by taking preemptive action. He will have realized that the Family courts in Japan would pay no heed to his U.S. custodial rights (he has sole custody) and that Japan is well known globally as a destination for child abductors, not all of whom are Japanese. If he wanted to see his kids again, kidnapping them back again was about all he really could do. Otherwise he would have joined the ranks of hundreds of other left-behind parents who desperately miss their kids and can't do anything about it. They are powerless in the face of a 19th century judicial values system.
But what is surprising is that he chose to get his kids back in a way that exposed him to many untested theories. One of these theories has been that it is OK to abduct your kids back. Indeed the police often do turn a blind eye to home disputes and will allow "mini-abductions" to happen. There was a case some years ago where Chinese American Samuel Lui tried, like Savoie, to abduct his child back on the streets of Osaka. Like Savoie, he also had sole custody rights awarded in the USA. Lui failed in his attempt, subsequently turning himself in to the Osaka police, who after questioning him for a day, rapped his knuckles and effectively said, "Don't do it again."
But in trying to regain possession of your kids, once trespass and violence or threat of violence are used, that is where a person steps over the line. Savoie must have known that the police here can pretty much arrest people whenever they want. If we'd been him, and were committed to such a drastic action, we would have used our local contacts to hide out for a while and figured out how to get the kids out of the country. As a Japanese, if he'd successfully kept off the police radar for more than 6 months, he might have even been able to apply to the courts for sole custody in Japan and have gotten away with it.
In the last couple of days, details surrounding Savoie's divorce have emerged that paint him in a less than flattering light. In particular he seems to have been engaged in an affair with a person who has since become his new wife, and that this probably occurred around the same time he brought his ex-wife and kids to the USA. Comments of disgust about his possible manipulation of the ex-wife abound on U.S. comment boards of major news sites carrying stories about the case.
HOWEVER, again, we can only speculate about what really happened, and until the facts are made public, we can probably assume that Savoie was acting logically throughout — in that he was trying to get his soon-to-be ex-wife and kids into a jurisdiction (the U.S.) where the law protects BOTH parents rights and upholds the concept of joint custody. Whether his behavior is cruel or is manipulative is beside the point. Savoie would have known that if his divorce was contested in Japan, he would have been 100% guaranteed to have lost his kids, and would have been at the whim of his wife whether or not he would be able to see them ever again as children.
This situation is caused by the Japanese judiciary's refusal to accept that divorced parents should have equal access to their children. The view of most judges (based on interviews with judges that we have done in the past) is that kids need to be insulated from the hurt between divorcing parents by giving them just one care-giver. But this is a traditional view and has no basis in fact. Child psychologists outside Japan generally agree that kids need the love and attention of both parents, even if they are divorced. Splitting the kids from one parent naturally causes them to side with the other (Parental Alienation Syndrome: PAS), which causes them to have complexes about the missing parent later in life.
PAS also works in reverse, because as the left-behind parent gets alienated, they simply stop paying child support, causing poverty and depression for the (typically) single-mother family. The fact is that if the Dads are not encouraged to feel a connection to their kids, and given that Japanese family law courts have little or no power to enforce child support judgments, then why would ex-Dads feel like paying for offspring who won't even acknowledge them as a parent? Yes, the law says they should pay, but given the lack of legal enforcement, building a feeling of responsibility by the Dads is the only other way to get the money flowing again.
This situation is wrong and needs fixing.
Since there appears to be little will by the judiciary to change their ways or values, any change in the status quo needs to be a political one — using outside political pressure ("Gaiatsu"). This is a long-term project unfortunately, but it does give us a possible motive why an otherwise intelligent individual such as Savoie may have been driven to try kidnap his kids when such an undertaking would have such a high possibility for failure.
Finally, our take is that what he did is not right, but under the current legal system, it is understandable. We think similar incidents will happen again until things change.
ends
SUBSCRIBE to, UNSUBSCRIBE from Terrie's Take at:
http://mailman.japaninc.com/mailman/listinfo/terrie
BACK ISSUES
http://www.japaninc.com/terries_take, or,
http://mailman.japaninc.com/pipermail/terrie/