mytest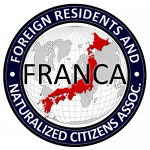 UPDATES ON TWITTER: arudoudebito
Hi Blog. Here's the JT version of my column with links to sources. Arudou Debito in Sapporo


===================================
The Japan Times, Tuesday, Oct. 6, 2009
JUST BE CAUSE
Savoie case shines spotlight on Japan's 'disappeared dads'
By DEBITO ARUDOU
http://search.japantimes.co.jp/cgi-bin/fl20091006ad.html
Making international (and to a lesser extent, national) news recently has been the Savoie child abduction case. Briefly: After a couple divorced in America, ex-wife Noriko Savoie absconded with their children to Japan. Then ex-husband Christopher, who had been awarded custody in the U.S., came to Japan to take the kids back. On Sept. 28 he tried to get the children into the American Consulate in Fukuoka, but was barred entry and arrested by the Japanese police for kidnapping.
The case is messy (few divorces aren't), and I haven't space here to deal with the minutia (e.g. Christopher's quick remarriage, Noriko's $800,000 divorce award and ban on international travel, both parents' dual U.S.-Japan citizenship , etc.). Please read up online.
So let's go beyond that and focus on how this case highlights why Japan must make fundamental promises and reforms.
In Japan, divorce means that one side (usually the father) can lose all contact with the kids. Thanks to the koseki family registry system, Japan has no joint custody (because you can't put a child on two people's koseki). Meanwhile, visitation rights, even if mandated by family court, are unenforceable. This happens in Japan regardless of nationality. (I speak from personal experience: I too am divorced, and have zero contact with my children. I've seen one of my daughters only once over the past five years.)
Standard operating procedure is the three Ds: Divorced Daddy Disappears. Add an international dimension to the marriage and it's stunningly difficult for a non-Japanese parent of either gender to gain child custody (as foreigners, by definition, don't have a koseki). Add a transnational dimension and the kids are gone: Many left-behind parents overseas receive no communication whatsoever until the children become adults.
There is no recourse. Although Japan has ratified the United Nations Convention on the Rights of the Child (UNCRC), it has not signed the Hague Convention on Child Abductions (the only holdout among the G7 developed countries). If brought to trial in Japan, our judges do not honor overseas court orders granting custody to the non-Japanese parent. In fact, according to the documentary "From the Shadows," an estimated 300 such children are abducted to or within Japan each year, and none has ever been returned by Japanese authorities to a foreign parent.
Until now this issue received scant media attention. However, with the Savoie case, Japan has earned a worldwide reputation as a safe haven for abductions. This is, given the inhuman North Korean kidnappings of Japanese, an ironic position to be in.
Before we get relativistic, be advised there is no comity here. Although few (I know of none) foreigners have ever won repatriation rights or even custody in Japanese courts, the converse is not true in, for example, American courts. The U.S. recognizes the Hague-mandated concept of "habitual residence," even if that doesn't mean America. The most famous abduction-then-repatriation case involved Elian Gonzalez from Cuba.
According to court transcripts, Noriko Savoie did have a fair hearing abroad. The judge heard her out, believed her sworn testimony that she would not abduct the kids, and lifted the restraining order against her. She and the kids could travel to Japan briefly to explore their Japanese heritage.
Then Noriko broke her oath. And Christopher boarded a plane.
The point: Regardless of any extenuating circumstances in this messy affair, the lack of a post-divorce legal framework to prevent abductions, secure joint custody and guarantee visitation rights forced Christopher to take the law into his own hands.
Needless to say it's the children that get hurt the most in this tug of war. If Japan's policymakers would secure the right of the child to know both their parents and heritages, this nonsense would cease.
But as with all social problems left to fester, things are only getting worse. U.S. Congressman Chris Smith announced Sept. 29 that reported child abductions have increased "60 percent in the last three years." No doubt contributing to this rise is the grapevine effect among expat Japanese — a quick Web search shows that all a potential abductor needs do is board a plane to Japan and they're scot-free.
Injustice breeds drastic actions. How long before a vigilante parent takes the law so far that somebody gets injured or killed?
Japan wants to avoid a demographic nightmare as its population drops. International marriage is one solution. But this threat of abduction is now a prime deterrent to marrying any Japanese. One domestic spat with a threat to kidnap the kids and conjugal trust is permanently destroyed.
But just signing the Hague convention won't fix things. Japan has, after all, inked umpteen international treaties (like the above-mentioned UNCRC), and ignores them by not enacting enforceable domestic laws. I don't anticipate any exception here: Japan giving more parental rights to non-Japanese through treaties than they would their own citizens? Inconceivable.
What's necessary is more radical: Abolish the koseki system so that legal ties can extend to both parents regardless of nationality after divorce. In addition, our authorities must create more professional domestic-dispute enforcement and mediation mechanisms (consider the farcical chotei pre-divorce process).
Inevitable problems arise in that complicated institution called marriage. Anyone, including Japanese, must have recourse, remedy and redress. Without it people will take matters into their own hands.
There are plenty of times when adults just won't act like adults. But their children should not have to suffer for it.
Reforms are necessary not just to prevent future cases like the Savoies'; Japan also needs more secure family laws for its own long-suffering, disappeared Japanese parents.
—————————–
Debito Arudou coauthored the "Handbook for Newcomers, Migrants and Immigrants." Twitter arudoudebito. Just Be Cause appears on the first Community Page of the month.
BONUS STATISTICS, Courtesy of RedJoe the Lawyer:
In [Japan] divorces finalized in 2007, fathers got custody 15% of the time, while women got custody 81% of the time. So the system is clearly biased, but men win in a significant (if not fair) number of cases. Interestingly, men used to get custody more often than women. The sexes reached parity in the late 60s and women reached their current ~80% success rate around 2000. Stats are here: http://www.e-stat.go.jp/SG1/estat/List.do?lid=000001032162

US Census figures from 2004 (http://www.census.gov/prod/2008pubs/p70-114.pdf):
58.3% of kids live with both married parents
29.5% live with their mother but not their father
4.7% live with their father but not their mother

Granted, a lot of single-mother families in the US are not formed by a divorce, but rather by the father being incarcerated. Still, that doesn't account for a 25 percentage point difference across the whole population.

ENDS