mytest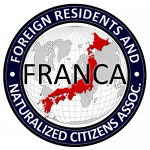 UPDATES ON TWITTER: arudoudebito
Hi Blog. Finally we have the turnabout that I bet will precipitate Japan signing the Hague. A Czech father has reportedly abducted his child out of Japan, and the MOFA says it is powerless since Japan is not a party to the Hague Treaty on Child Abductions.  Well, sauce for the gander, isn't it?
Two things I find interesting about this case is 1) the MOFA is reportedly working to try and get the child back (contrast with the USG, which recently wouldn't even open the front gates of one of its consulates to three of its citizens), and 2) once again, the same reporting agency (Kyodo) omits data depending on language, see articles below. It claims in Japanese that (as usual) the NJ husband was violent towards the J wife (in other words, it takes the claim of the wife at face value; how unprofessional), and neglects to mention that in English. Heh. Gotta make us Japanese into victims again.
Anyway, if this will get Japan to sign the Hague, great. Problem is, as usual, I see it being enforced at this point to get J kids back but never return them overseas (since the J authorities aren't going to give more rights to foreigners than they give their own citizens, who lose their kids after divorce due to the koseki system, anyway). But I guess I'm being just a little too cynical. I hope. Arudou Debito in Sapporo
//////////////////////////////////////////
Czech man takes son out of Japan in suspected child abduction
Japan Today/Kyodo Sunday 08th November, 06:05 AM JST, Courtesy of JL
http://www.japantoday.com/category/crime/view/czech-man-takes-son-out-of-japan-in-suspected-child-abduction
TOKYO —
A Czech man has taken his 5-year-old son apparently to a place overseas from his home in Gifu Prefecture, prompting the boy's Japanese mother to seek help from the Foreign Ministry in searching for the boy's whereabouts, sources close to the matter said Saturday.

The ministry, however, has few means in dealing with the case as Japan is not a party to the 1980 Hague Convention that standardizes laws that prevent international parental child abduction, they said.

Japan remaining a non-signatory has drawn international criticism recently after an American father who tried to take back his two children from his Japanese wife was arrested on suspicion of child abduction in Fukuoka Prefecture in September.

The children might have been handed over to the father's side if Japan were the member of the convention, which stipulates that children should be returned to the original residing place when they are taken forcibly. The mother was reported by some American media to have unlawfully taken the children first from the United States.

While such cases of Japanese women taking their children to Japan after divorcing or separating from their non-Japanese husbands or partners are often reported and cause problems, cases in which children are taken out of Japan have been relatively rare.

In the latest case, Kayoko Yamada, a 40-year-old resident of the city of Yamagata, Gifu, sought help from the Foreign Ministry after her husband, a 31-year-old Czech Republic national, left home with their son on Aug 23, according to the sources.

Yamada received a phone call the following day from the husband, saying he and the son were in Frankfurt, Germany. She has received no contact since then, and assumes they are probably in the Czech Republic, the sources said.

Yamada and her husband have been living in Japan but recently were talking about divorce.

Experts say Japan could seek help from Czech authorities in search of the whereabouts of Yamada's son if Japan were a member of the convention.

With the annual number of international marriages rising by almost six times over the last 30 years to some 37,000 in Japan last year as a government report indicates, divorce and such related problems have been on the rise as well.

The number of children taken by Japanese parents from the United States, Britain, France and Canada to Japan totaled over 160 as of this May, and some cases involve those wanted on abduction charges.
ENDS
////////////////////////////////////////////////
チェコ人夫が5歳児海外連れ去り 岐阜の母、返還要求できず
共同通信 2009/11/07, Courtesy of CJ
http://www.47news.jp/CN/200911/CN2009110701000443.html
岐阜県に住む女性看護師の夫のチェコ人(31)が8月、長男(5)を海外に連れ出したまま所在不明となっていることが7日、分かった。外務省は調査に着手したが、父母の一方による子供連れ去りを防ぐ「ハーグ条約」に日本が未加盟のため、女性は返還を求めるすべがない。日本女性が子連れ帰国し問題化する例は増えているが、日本からの連れ去り表面化はまれ。加盟の是非をめぐる議論に一石を投じそうだ。
女性は岐阜県山県市の山田佳代子さん(40)。 山田さんによると留学先のオーストラリアで夫と出会い、日本で結婚したが、夫の暴言や暴力で不仲になり、離婚の話が出ていた。8月23日、長男を連れて家を出た夫はそのまま戻らず、翌日「ドイツのフランクフルトにいる」と国際電話があった。その後はほぼ音信不通状態が続いている。
山田さんは、夫はチェコに帰国したとみて外務省に相談。外務省はチェコの国内法を適用し対処できないか検討しているが、今のところ有効な手段はないという。
ハーグ条約は国際結婚した父母の一方が子供を無断で連れ去った場合、それまで住んでいた国に戻す手続きを定めている。チェコを含む欧米諸国は大多数が加盟しており、専門家によると日本が加盟していればチェコへ子どもの捜索や返還を求めることが可能だ。
(共同)
ENDS