mytest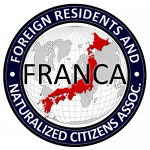 UPDATES ON TWITTER: arudoudebito
DEBITO.ORG PODCASTS now on iTunes, subscribe free
Hi Blog.  JK comments:
Hi Debito:
On the one hand, it looks like there's hope, yet on the other hand unaccredited / 無認可校 (e.g. schools for Brazilian, Peruvian, Indian, etc students) get left out in the cold:
Schools for foreigners, technical colleges included in DPJ's free high school lesson plan
http://mdn.mainichi.jp/mdnnews/news/20091014p2a00m0na012000c.html
文科省:高専も無償化…外国人学校なども 概算要求へ
http://mainichi.jp/life/edu/news/20091014k0000e020077000c.html
Ok, I give up — what's 'wrong' with the schools for foreign students that prevents them from being approved / accredited?
Barring a much-needed amendment to the Fundamental Law of Education, is there some hoop jumping that these schools can do to get the government's 認可? -JK
===========================
Schools for foreigners, technical colleges included in DPJ's free high school lesson plan
Mainichi Daily News October 14, 2009
Technical colleges and schools attended by foreigners will be included in the Democratic Party of Japan's pledge to make high school lessons free of charge, it has emerged.
The Ministry of Education, Culture, Sports, Science and Technology has decided to make high school courses at technical colleges and vocational schools subject to the move, together with various schools for foreigners. It plans to include the necessary expenses in next fiscal year's budget allocation request.
"We want to support learning chances for as many people as possible," Deputy Education Minister Kan Suzuki said when questioned by the Mainichi.
The government plans to make lesson fees for public high schools free of charge from April next year. It also plans to provide 120,000 yen a year to households with private high school students, and raise the amount of support to a maximum of 240,000 yen for low-income families.
Suzuki said that since the average annual lesson fees at technical colleges exceeded 230,000 yen, the government planned to increase subsidies for low-income households in the same way as for students at private high schools.
Various schools operating under the School Education Law will be included in the measure, even if their students are of foreign nationality, meaning the DPJ's move will apply to schools for Korean students and to international schools. However, Suzuki indicated that schools operating without approval — commonly seen among schools such as those for Brazilian children — would not be included.
"It is desirable that support is provided within the framework of the system," he said, adding, "There is a need for revisions such as lowering the bar for approval."
Across Japan there are 5,183 high schools with a combined roll of about 3.35 million students. There are also 495 vocational schools with high school courses, attended by 38,000 students, together with 64 technical colleges attended by 59,000 students.
It is expected that the budget figure will swell beyond the DPJ's initial forecast of 450 billion yen as a result of the move.
The standard when determining whether to increase subsidies for low-income households will be an annual income of 5 million yen. The government will increase the amount of support in stages, coordinating measures with the Ministry of Finance.
Rather than the students or their guardians directly receiving financial support, the money will go directly to schools. When requesting increased support, applications are to be made to schools together with proof of the guardians' income.
(Mainichi Japan) October 14, 2009
文科省:高専も無償化…外国人学校なども 概算要求へ
民主党が政権公約に掲げた高校授業料の実質無償化について、文部科学省は、高等専門学校や専修学校の高等課程、外国人が通う各種学校なども対象とし、必要額を来年度予算の概算要求に盛り込む方針を固めた。高専は5年制だが、第1~3学年を対象とする。
鈴木寛副文科相が毎日新聞の取材に「なるべく多くの人の学ぶ機会を応援したい」と述べ、こうした方針を明らかにした。
政府は来年4月から公立高校生の授業料を無料とし、私立高校生の世帯に年12万円(低所得世帯は最大24万円)を助成する方針。鈴木副文科相は国公立の高専について、平均授業料が23万円を超えることから、私立高校生と同様に低所得世帯への増額措置を適用する方針も明らかにした。
美容師や調理師養成校などを含む専修学校のうち、高等課程(中卒者対象)の生徒は対象とする。また、外国籍でも、学校教育法に定める各種学校の生徒は加える方針で、朝鮮人学校やインターナショナルスクールなどが該当。ブラジル人学校などに多い無認可校は「制度の枠組みの中に入れ支援するのが望ましい。認可のハードルを下げるなどの見直しが必要」とし、対象としない考えを示した。
全国の高校は5183校(生徒334万7000人)で、専修学校高等課程は495校(3万8000人)、高等専門学校は64校(5万9000人)。民主党が当初の予算額として想定した4500億円より要求額は膨らむ見通し。
支給額を増やす低所得の目安は年収500万円が基準となる見通しだが、段階的な支給額の増加なども含め、財務省と調整する。
支給は、生徒や保護者に直接ではなく学校側に渡す「間接支給」方式とする。私立高校で支給額の増額を求める場合、保護者の収入証明書を添えて学校に申請し、授業料との差額を納付する仕組みになる。【加藤隆寛、本橋和夫】
【ことば】各種学校
学校教育法第1条に定める「学校」ではないが、学校教育に類する教育機関として同法で規定され、私立校は都道府県知事の認可を受ける。カリキュラムの自由度が高く、通学定期の購入も可能。服飾や看護系学校、簿記学校などが含まれ、外国籍の子どものための教育機関の多くが該当する。予備校や自動車学校にも認可校がある。
英訳
毎日新聞 2009年10月14日 15時00分(最終更新 10月14日 15時17分)
ENDS