Posted by Dr. ARUDOU, Debito on January 16th, 2010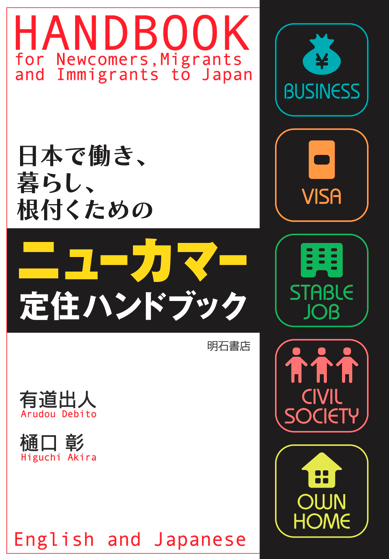 UPDATES ON TWITTER: arudoudebito
DEBITO.ORG PODCASTS now on iTunes, subscribe free
Hi Blog.  As a Saturday Tangent, let me relate something rather funny that happened to me two days ago at my workplace, a university (i.e., Hokkaido Information University, Ebetsu, Hokkaido):
It's currently exam time (I did more than 110 individual 20-minute oral interviews over the past two weeks, which may explain my recent short-temperedness over things like overseas racist publishers).  And right in the middle of them we have this singular event.
One of my co-workers is this medical researcher who fancies himself internationalized, cos he says "hello" to me as we pass in the corridors (I answer back こんにちは, of course).   Well, yesterday, right in between two interviews, he pops in my office with a student saying he has a favor to ask (and sidles up to me as if it's a given that I will oblige — his students had several vials in his hand all ready for my obliging).
Sez he (in Japanese): "We need a strand of your hair please. We're conducting experiments."
When I backed off a bit with amusement and asked what for, he said, "We will keep the results private, but we need to do some DNA tests."
When I asked whatever for, and why me, he said, "We're testing for a special "wild gene" (yes, he said that, in English) that white people (hakujin) have."
I said, sorry, find yourself another hakujin. They slunk out.
You'd think they'd know by now not to bother a person like me with stuff like that. But no.  (And I just checked with one other "hakujin" in my school — he didn't get asked.  So double points for effrontery.)
Anyway, the use of the "hakujin" here is what set me off. But then again, so would "gaikokujin" (especially since it would have been incorrect; they knew that much). In fact, any word would have set me off. The request to be guinea-pigged thusly for whatever reason was something I found quite offensive.
What a funny situation! No doubt my friend Olaf will say (as he should), "Why does this stuff keep happening to Debito?!"  Guess it's my fate here in Japan.
Arudou Debito in Sapporo