mytest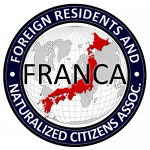 UPDATES ON TWITTER: arudoudebito
DEBITO.ORG PODCASTS now on iTunes, subscribe free
Hi Blog.  In a move that may be heralding the fundamentals of an actual Japanese immigration policy (something I was told back in November the DPJ was not considering), the primary ministries in charge of bringing in, registering, and policing NJ (traditionally MOJ, MEXT, and MHLW) are apparently beavering away at a "points system" for allowing in people with a skill set, modeled on other countries' immigration policies.  On the other hand, people who have gotten preferential visa treatment in the past (by dint of having Japanese blood and not necessarily much else) are going to see their opportunities narrow (they'll have higher hurdles and be tested on their acculturation).
I might say this is good news or a step in the right direction (if you want an immigration policy, it's good to say what kind of immigrants you want), but it's too early to tell for two reasons:  1) We have to see how realistic this "points list" is (if it's even made public at all; not a given in Japan's control-freak secretive ministries) when it materializes.  2) There still is no accommodation for assimilation of peoples (I don't see any Japanese language courses, assistance with credit and housing, faster tracks to naturalization, and heaven forbid anything outlawing NJ discrimination!).  Just a longer tenure for you to make your own ends meet without being booted out after three or so years.
Given the GOJ's record at designing policies that make Japan's labor market pretty hermetic (including ludicrous requirements for Permanent Residency, unreasonable "up-or-out" hurdles for NJ such as health-care workers, and bribes to send unwanted workers "home"), at this stage I don't see how this is necessarily anything different from the "revolving door" labor market pretty much already in place, except with higher value-added workers this time.
Maybe I'm just getting too cynical.  But let's wait and see.  Arudou Debito in Sapporo
////////////////////////////////////////////
"Point system planned for immigration policy"
Asahi Shinbun Jan 20, 2010, Courtesy of Yokohama John
http://www.asahi.com/english/TKY201001200284.html
To prepare for the expected population decline, the Justice Ministry plans to welcome highly educated professional foreign workers, but it will make entry tougher for descendants of Japanese.
The planned new immigration policy, based on a point system, is intended to maintain Japan's future economic growth by taking in more skilled foreigners, such as researchers, doctors, lawyers and entrepreneurs.
These measures were featured in a report submitted Tuesday to Justice Minister Keiko Chiba by an advisory group on immigration control policy. The group, the fifth of its kind, is chaired by Tsutomu Kimura, an adviser at the education ministry.
The Justice Ministry is expected to review the Immigration Control and Refugee Recognition Law and related laws and ordinances, and submit a revision bill to the Diet as early as next year.
A point system for skilled workers has already been introduced in countries like Britain and Canada.
By grading would-be workers in Japan based on their education levels, professional skills, qualifications, work experience, incomes and other criteria, the Justice Ministry will recognize those above a certain level as highly skilled workers.
Those recognized will receive preferential treatment, such as longer periods of stay in Japan, as well as permanent residency status after five years of living in Japan, instead of the usual 10.
But the ministry plans to establish more rigorous entry requirements for foreign nationals of Japanese descent.
At the request of the business community in need of labor, the immigration control law was revised in 1990 to grant residence status–without employment restrictions–to second- and third-generation Japanese. That led to a steady inflow of unskilled workers, mainly from Brazil and Peru.
But now, unemployment has become a serious problem among these nikkeijin, as manufacturers have closed factories amid dwindling demand in the struggling economy.
In admitting foreign citizens of Japanese descent, the Justice Ministry plans to require "an ability to make a living in Japan on their own" by, for example, having secured employment beforehand.
The ministry later intends to demand of the nikkeijin "a certain level of proficiency in the Japanese language" through a certification exam or other measures.
ENDS
Original Japanese follows:
////////////////////////////////////////////////
外国人受け入れにポイント制、専門技術者ら優遇 法務省
2010年1月20日3時16分
http://www.asahi.com/national/update/0120/TKY201001190542.html
法務省は19日、新たな出入国管理政策として、専門知識や技術を持つ外国人に資格や年収に応じた点数をつけ、高得点者を入国や永住許可で優遇する「ポイント制」を導入する方針を固めた。将来の人口減を見据え、研究者や医師といった専門家の受け入れを進めて経済成長力を維持するのが目的だ。
一方で、最近の景気悪化で失業や生活苦が問題になっている出稼ぎ目的の日系人については、入国要件を厳しくする方向で制度を改める。
法相の私的懇談会「第5次出入国管理政策懇談会」(座長=木村孟・文部科学省顧問)が19日、千葉景子法相に報告書を提出。これを受け、同省が出入国管理法や政令の見直しの検討に入った。早ければ来年の通常国会に入管法改正案を提出する。
外国人のポイント制は英国、カナダ、オーストラリアなどが導入している。日本が対象として想定しているのは研究者や医師のほか、弁護士、技術者、企業経営者など。学歴や資格、職歴、年収などに応じて点数をつけ、一定水準を超えた人を「高度人材」と認定。在留期間を通常より長く認めたり、原則として滞在10年で認める永住許可を5年で認めるなどの優遇措置を与える。
日系人の入国、在留許可にあたっては、就職先が確保されているなどの「独立して生計を営む能力」を要件とする方向。また、将来的には検定試験などを整備した上で「一定の日本語能力」も課す方針だ。日系人の入国は1990年の入管法改正で急増し、現在はブラジル人とペルー人を合わせて約36万人が滞在している。(延与光貞)
ENDS