mytest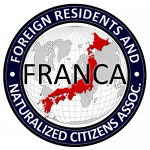 UPDATES ON TWITTER: arudoudebito
DEBITO.ORG PODCASTS now on iTunes, subscribe free
Hi Blog. Japan is rebooting its image for international tourists. According to Adamu at Mutantfrog:
////////////////////////////////////
April 7, 2010
The Japanese government has announced a new international tourism slogan:
"Japan. Endless Discovery."
Great, at least this time it's in English! It's similar to many other simple catch phrases used by other countries: "Malaysia, truly Asia," "Seoul's got Soul," and so on. The Japanese-language slogan is more of more of a mouthful and literally translates as "Japan, a country where you will encounter endless discovery." There's also a new logo with a stylish but classy combo of cherry blossoms and the Japanese Rising Sun.
I like "Endless Discovery" because it has a message that happens to be true. As a foreigner living in Japan most days there's something new to discover. This message could help put new visitors in the right frame of mind to enjoy themselves. Japan's not a country like Thailand where you can head straight to the resort and not worry about foreign customs. It's an adventure in many respects – new food, few English speakers, complicated train system, etc. (and the area outside of Tokyo is even harder to navigate), so why not put a positive face on what Japan's got to offer?
I'd like to give Maehara and his people some credit for picking a slogan that actually makes sense. It's comforting to think the people in power might actually understand the outside world a little bit. It's one big, noticeable difference between the parties.
This will replace the old slogan Yokoso! Japan, announced in 2003 to much confusion by most people who had no idea yokoso means "welcome" in Japanese. Well-known Japan commentator Alex Kerr was especially critical, saying it might as well be "blah blah blah Japan." It's been a favorite target of mockery among many in the gaijin community and can currently be seen on taxis, buses, posters, and even transport minister Maehara's lapel pin. You'll be missed! The "Visit Japan Campaign 2010" site is still up, so you can soak up some of the goodness before it closes. There's other questionable language on the site, like "Yokoso Bazar" and "Revalue Nippon."
Rest at http://www.mutantfrog.com/2010/04/07/sayonara-yokoso-japan/
///////////////////////////////////
That's one thing of interest. Now how about Tokyo's very expensive reboot? Courtesy of BD:
///////////////////////////////////
April 8, 2010
Debito: Wanted to call your attention to the Tokyo Metropolitan Government's new "Welcome to Tokyo" tourism website which features a short anime which [according to the Tokyo Shinbun Dec 20, 2009, link now dead] reportedly cost 50M Yen. That's my tax dollars at work trying to lure foreigners to a city who's governor is historically renown for his anti-foreigner rhetoric. Wonder if there's anything that can be done to call out the points made by UN Rep Bustamante with regards to this site's obvious ruse.
http://www.tourism.metro.tokyo.jp/english/welcome/
///////////////////////////////////
COMMENT: About the Tokyo promo: Watch the "Honey Anime" in particular. A lot of bald-facedness going on there. I don't personally watch much Anime (so it might be an issue of genre or style), but I find its eight-year-old-child attitudes towards life a bit cloying, and inappropriate for regular tourists. And you just gotta grimace at the bit where Tokyo-to's oceanic territory is depicted as a haven for happy whales (never mind the Red Tides or, you know what…). As flash and expensive as the site is, I find the promotion campaign a bit "terrarium in a fishbowl", with little apparent knowhow of how to appeal to outsiders and what they want after a very expensive plane trip plus hotels (oooh, Tokyo's got a ZOO!!).  And let's not mention our xenophobic governor…
Charming for some, no doubt. But for me, just weird, and not terribly appealing, having been to Tokyo as a tourist (and guest speaker) my entire life in Japan (that's right; I've never lived in Tokyo). Come to Tokyo and see how clean-line it really isn't. Like seeing the waxwork dish of lunch outside the restaurant, and coming in to see it's not at all what it was advertised. But that's only my impression. What do others think? Arudou Debito in Sapporo