mytest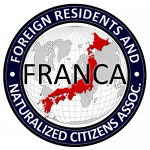 UPDATES ON TWITTER: arudoudebito
DEBITO.ORG PODCASTS now on iTunes, subscribe free
Hi Blog. One of the advantages of doing what I do is that I get very interesting emails from friends. Forwarding an excerpt from a friend who paid a visit to a Japanese prison to offer moral support to someone incarcerated. The tribulations he (the author, not just the prisoner) went through just to get a short audience are worth recording somewhere for the record. I don't really know much about what the incarcerated has done to justify his incarceration, but is all this rigmarole necessary? What purpose could it possibly serve? Debito in Sapporo
==============================
(excerpted for the purposes of this blog)
Hello, all. Would like to give you a brief report on my visit to a Mr YZ. Staff of XXXX consulate helped arrange my visit in Osaka Penitentiary.
///////////////////////////////////
MONDAY, NOVEMBER 6
Classes finish and I get on the phone to XXXX Consulate to find out what day I am scheduled to visit the prison. I'm told tomorrow or Friday is OK — there will be an English speaking guard available on both days to monitor our conversation (somedays this service is not available, hence cannot visit a foreigner). Decide I'll go tomorrow.
TUESDAY, NOVEMBER 7
I watched a video of an NHK documentary on how authorities at Fuchu Prison in Tokyo are coping with the rapid rise in the number of foreigner prisoners. Great preparation. (As an aside, my feeling about the show is: I am not comfortable with anything that associates foreigners and prisons in the minds of the Japanese. I thought that the documentary did convey the high stress foreigners endure at Fuchu. It portrayed prison staff providing psychological counselling in prisoners' native language — eg, we see a Japanese guard sitting down at a table with a prisoner, calming him down and speaking to him in Chinese. In my estimation the documentary implies a higher level of counselling service at Fuchu than I suspect exists in actuality. But I concluded, that perhaps it is good that NHK is at least addressing the problem which in the past has had very little exposure.)
2:00 I arrive at the prison. Confronted by a guard at front gate who begins to interview me right there on the sidewalk in the chilly wind. Phone call is made to the inside. Must be OK because I'm led into a waiting room and told to fill in a visit application form. When I complete this, the guard notes that I have not answered the question as to purpose of my visit! I'm momentarily dumbfounded. Haven't they ever heard of the notion of humane feeling? I try to explain in my ever halting Japanese that his family in England has asked me to visit XY because they simply cannot.
I am now becoming apprehensive as to whether or not I will be allowed the visit (despite what the Consulate arranged) because I can only identify myself as, at best, a "friend". Until recently, this would not have been acceptable.
The guard takes a piece of paper, writes a few "kanji" that are a bit unfamiliar to me and tells me to copy this onto the form.
ANPI UKAGAU
(When I get home, I check this out — it seems to be a rather archaic phrase that translates into "to enquire about a person's health". )
I'm told to take a seat and wait for further direction. And wait I do! I look about the waiting room — it is small and crowded — more than 20 other visitors waiting, and a cross-section of Japanese society it would seem — young women in too much make-up talking into their cell phones, a man on crutches, another man who is dressed like a gangster, an old woman in a wheel chair who has to be assisted by accompanying family member to use the toilet facilities, a baby crying (there's even a crib provided in a corner of the room and, of course, there is a TV blaring out a daytime soap opera.)
Well, after about 15 minutes, I sigh and take out some papers — student essays. Great thing about visiting detention center or prison, it gives me a chance to get caught up on some of my marking! After one hour, I am finally approached by an officer who checks my identification and visit application form. He seems aghast at the
ANPI UTAGAU part, pulls out his pen, crosses this out, and substitutes
SHUSHOGO NO SEIKATSU NO HANASHI
as the purpose of the visit. I can immediately recognize this as
"talking about life plans after release from prison"
I quickly make a note of this for my next visit. I'm then told that I cannot bring in any cell phone, camera, or recording device. Note paper is allowed. I'm given a number badge to wear for the duration. I pass through a metal detection screening, taken outdoors, and pointed in the direction of the visitor lobby about 40 meters away.
On arrival there, I'm met by another guard who again checks my ID and application form which has been stamped HAJIME which means that I am a first time visitor. So, he tries to give me a bit of orientation, not the least of which is to inform me that I will have only 15 MINUTES to visit and that the visit won't begin for another 30 to 45 minutes. I politely ask if I can't possibly have 30 minutes. He responds, also politely, but speaks a little too fast for me to comprehend owing not only to limit of my Japanese proficiency but also my stresslevel at this point. He seems to be speaking to me at two different levels — first, if they gave everybody 30 minutes, he tells me, the staff who must moniter conversation between visitor and prisoner would be working up to 8 00 or 9 00 PM, but he also seems to hint that 30 minutes might be given to me in future at request of the Consulate. So, I sit down again to wait. I review what I want to cover since I have only 15 minutes. I also reflect upon how tightly even visitors are controlled in a Japanese prison — the stages of movement from front gate waiting room to visitor lobby to actual interview room to check out at front gate, all quite regimented. I also note that, despite the massive size of this institution, there are ONLY SIX interview rooms. I guess that is so family members can also share in the punishment? I also observe that this visitor operation seems to be rather "overstaffed" — my tax yen at work! I am surprised that this staff include women; I never encounter any female staff at Tokyo Detention Centre.
Finally, at approximately 3 35 PM, I am called to enter Room No. 6. It is empty. A minute or so later, XY is led into the room by a guard and, a bit to my surprise by a woman in her late 20s, who, come to think of it, didn't seem to be in uniform. XY sat on a folding chair in front of the glass screen, the guard on a stool in the back corner of the room, and the woman who seemed rather friendly (BTW, all guards and staff treated me courteously.) sat next to XY at a raised lectern. It was obvious to me that she was the English speaker who was there to monitor the conversation. XY was dressed in a mint green two piece uniform on which were sown identifying badges, IIRC. His hair is close cropped and he appeared quite clean.
I thank Iris Baker for including me in her e-mail (NOV 3) before she left Japan in which she commented on Nick's weight loss. (http://www.justicefornickbaker.org/) This helped prepare me for the inevitable. I had seen Nil's photo at http://XYtaft.foreignprisoners.com and I would describe him as a bit stocky, but today he appears comparatively gaunt. In our conversation, XY did tell me that since his arrest (AUG, 2004 ?), he has lost 20 kilograms. The ANPI UKAGAU incident notwithstanding, I did ask XY directly about the state of his physical health. He answered that it was good.
I relayed messages specifically received from John and Johan Taft (father and brother) in recent e-mails. He acknowledged receipt of money recently from John via the Consulate.
When I told him that Johan had told me that a Zen Master, Rev Kobutsu MIGHT visit, his spirits seem to soar immediately. Now, I don't know how this priest can get into see XY — I assume he, unlike myself, is not on the "approved visitors" list — but I think it would be very therapeutic if XY could meet him and I would ask the Consulate to help facilitate such a visit. Can somebody get back to me on this ? I'd be happy to help in any way I can.
What else? He is currently assigned to work on a sewing machine. He claims to have opportunity for recreation. I noticed he said "arigato" and bowed to guards and translators at beginning of our meeting, perhaps prompted by my having done same. So later, in interview, I asked him if he has acquired much Japanese language to which he said no, that his interactions are somewhat limited.
At one point I referred to his "cell" to which he corrected me, preferring to call it a "room" — it's not all that bad? He is in the room alone.
As for English newspapers (earlier guard told me English newspapers are available in prison library) he seems to be not very interested in following events in outside world beyond his control. He prefers to meditate and read books.
Well, we couldn't cover too much in this initial 15 minute visit but it was sufficient time to give me the impression that XY is a person who has come to regret some of his past experiences and behaviour and the values that propelled them. He has a sensitivity to others as exemplified by his profuse expression of appreciation for my coming, going so far as to say that he recognized that it is a time consuming and stressful undertaking for a person to make a prison visit. I, in turn, appreciated that sensitivity very much and told him that visiting him would probably be, for me, the most meaningful thing in my life today, or maybe all this week. I usually do not open up that much to a person whom I've just met 10 minutes ago.
The visit ended. We both bowed to thank guard and monitor lady. I walked back to front gate waiting room, turned in my application, thanked officers, and walked out the gate, quite stressed but feeling a bit emotionally richer for the experience. Called his father later and told him what transpired. He seemed relieved and appreciative.
///////////////////////////
I'll try to visit XY again around the end of the month. My Amnesty International group meets this coming Sunday. I'll tell them about this experience and ask interested and caring people to sign a card and I'll mail it off to XY.
==============================
COMMENT FROM CYBERSPACE
Debito, I read your entry about visiting foreigners in prison.
I have been visiting people in detention since 1999 and was granted special permission to visit a woman prisoner in 2003. To get the special permission I was interviewed at my house for about 30 minutes. Then, every six months I was visited again to check if my situation had changed. Each visit took about 30 minutes. Prior to the change in the prison law this last spring I was initially allowed only one 30-minute visit per month and she could only send one letter per month. over time that increased to two visits per month and two letters per month. All of our meetings were recored by the officer on duty.
The main reason the officer records the meetings is to determine if the prisoner shows any sign of 反省 (hansei) for the crime. Lack of 反省will mean that the person will not be released early. This woman was involved in 冤罪事件 (a frame-up) and thus had nothing to say sorry for. She will be released next month after being imprisoned for over 9 years on an 8 year sentence.
When she gets out, she will have an incredible story to tell about life behind bars.
I currently live directly across the street from the Tokyo Detention Center. I see lots of interesting people come and go. If you have any questions about detention or prisons, let me know and I am happy to share my experience.
Charles E. McJilton
Tokyo, Japan