Posted by Dr. ARUDOU, Debito on May 22nd, 2011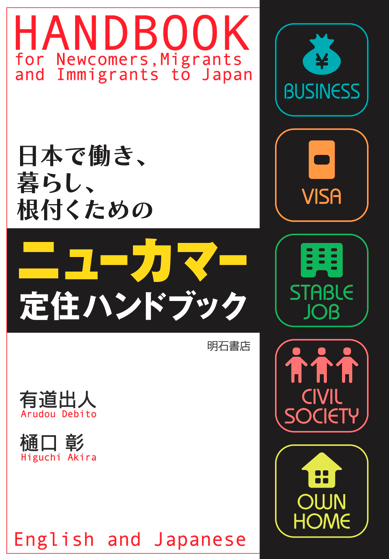 UPDATES ON TWITTER: arudoudebito
DEBITO.ORG PODCASTS on iTunes, subscribe free
Hi Blog.  Let me devote today's blog entry to a fear being expressed by Debito.org Readers.  Got this comment a few days ago:
///////////////////////////////////////////
May 18, 2011
Hi Debito,
I just wanted to let you know that last week on 'tepido naruhodos' page, I saw a thread that included a large amount of communication between some posters about the posters on debito.org. They were discussing that of that date they had collectively identified 63 debito posters through e-mail addresses and social media sites.
I don't know if you were aware of this, or if it was brought to your attention.
The posts on that subject disappeared at some point around the weekend.
Quite frankly, I think that they are a strange bunch. I think tepido naruhodo/Ken YN/LB lives in my area, but I can't identify and confront him on this issue.
I don't know if you might want to warn your readers that they might be stalked, or if you have ideas for other action? — Anonymous
///////////////////////////////////////////
COMMENT:  Thanks for letting me know.  I don't read sites that are only out there to trash me personally.  I would not have heard about this unless others had taken the time to stick their head in Internet garbage.  Sorry and thanks for doing so.
Yes, I have been cyberstalked by these creeps (and others; there is even a site out there devoted to the possibility of my being Jewish merely because I'm an activist) for many years now.  And I am sorry that these creeps are now trying to use the same tactics towards other posters on this site.  How vicious.
And hypocritical.  These creeps decry their lack of freedom of speech on this blog (I no longer approve their posts here; one look at the tone and commentary on the Tepido et.al sites will give you an indication why).  Yet they are taking action not only against me, but also against others who express themselves here, just because they don't agree with Debito.org Readers or with me personally.
I'm no certified mental health specialist, but I would say that these anonymous creeps (who remain mostly anonymous, of course, to evade any semblance of responsibility or maturity) have an unhealthy obsession with me personally and the issues on this site.  Makes one wonder if they devote any time to having a real life away from the keyboard.
As for those primary anti-Debito.org people we can actually identify (in the same spirit of exposure that they decided to employ), the organizer of the Tepido site is run by blogger (see photo here from a Japan Times profile and you'll get a decent impression of what kind of boy we're dealing with:)
and Panasonic computer nerd Mr Ken Yasumoto-Nicolson (aka Ken Y-N, see his Linkedin Profile here, since he checks mine obsessively).
There is also toy store employee Mr Lance Braman, who coyly goes by "LB" wherever he leaves his droppings; you might want to keep an eye on him if you enjoy foamy self-mutilating performance art.  (UPDATE: Since Braman has deleted his LinkedIn Profile from LinkedIn.com and apparently from the Wayback Machine too, here's GM Lance Braman's position of department head at a hobby products distributor (courtesy public documents at www.hlj.com, namely http://www.hlj.com/documents/hljwholesale.pdf):
Try tracking their obsessive one-note postings on other perfectly legitimate discussion sites, such as Japan Probe, Japan Today, Mutantfrog, Hoofin, etc..  These two are the only ones with the balls to show themselves; now just imagine what kind of creeps, the slime that stalk other people, still keep themselves underground…
(As an aside:  I have also heard that the new Google Chrome browser software doesn't allow access to Debito.org.   I know somebody who works at Google, maybe I should ask him what's with that.  Freedom of speech and all that, right, Google in China?)
As for dealing with these cyberstalkers:  I suggest that Debito.org Readers, when you post, from now on avoid using your real name.  Choose a unique moniker and stick with it (I generally remember them).  Your comments are welcome.  Just protect yourself from the shit I have to deal with on a daily basis.  Goes with the territory, some might say, but I disagree; it wasn't always like this.  But the Internet has become a haven for bullying and few people are doing much about it.  So protect yourself and keep your privacy intact.
Thanks.  Arudou Debito